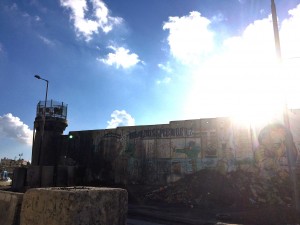 Kalandia, Checkpoint, Westbank
Palestinians developed a new weapon against Israel: A boycott movement like the one used against South Africa's Apartheid regime.
Like every year the "Oscar Goody Bag" is filled with especially exclusive gifts. Actors nominated for an Academy Award 2016 are getting presents worth 180.000 Euros. Companies like to invest in stars. If Michael Fassbender puts a toe in the pool of their hotel or Alicia Vikander appears in their bikini – the advertising effect is guaranteed.