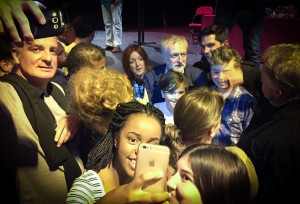 Foto: Alex Schlacher
On September 12 a 66-year old left wing peace activist could be crowned Labour party leader. The political establishment in Britain is watching with a mixture of thrill and horror.
Jeremy Corbyn comes on stage as quietly as possible. The candidate for the Labour Party leader wears comfortable brown shoes with soft soles. He also sports grey trousers and a very wide white shirt with stripes. The open neck shows an old fashioned undershirt. He hangs his blue blouson over a chair. Then he sits down and smiles out of his grey bearded face into the hall.