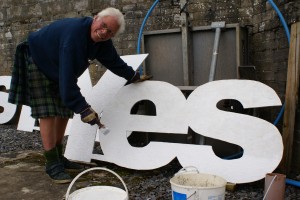 Jim Farquharson: "We have the right to independence"
The Scottish referendum on September 18 might result in shrinking Great Britain to Small Britain. but what does the independence bring for the Scots?
The drive for independence starts early. Sometimes even in the Uterus. "My birthday is on September 18", a voice says in the TV spot. We see an ultrasound of an embryo. "Do I still want to be ruled by Westminster when I am older?" the unborn child asks itself. The answer at the end of the campaign ad is as simple as expected: "Yes!" to the independence of Scotland.