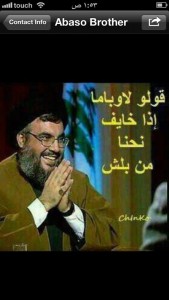 Twitter-Joke in Beirut: Sheikh Nasrallah says: Tell Obama, in case he is scared, we can start first!
The "No" vote in the House of Commons against a strike on Syria is a triumph of parliamentary democracy.
LONDON. "I am ashamed to be British today", my friend said this morning. "How can we vote against helping to stop chemical weapon attacks on Syrian children?" She was not the only one in London who woke up on Friday and could not believe that the House of Commons voted down a government motion to join the US in attacking the Syrian regime in response to its apparent use of chemical weapons against its citizens on August 21st.