PHILOXENIA – Europe is a Woman
WEN – UND WER - SCHÜTZT DAS RECHT VOR WEM?
Maria Berger und Anna Sporrer im Gespräch mit Tessa Szyszkowitz
Der Europäische Gerichtshof, seit 1952 in Luxemburg, fällt Entscheidungen, die für die Mitgliedsstaaten verbindlich sind. Ein scheidendes Mitglied wie Großbritannien mag diese übergeordnete Rechtsinstanz für verfehlt halten, doch führen die EuGH-Entscheidungen zu einer einheitlichen Auslegung des Unionrechts in der EU. Der Europäische Gerichtshof für Menschenrechte, seit 1959 in Straßburg, wacht über die Einhaltung der Europäischen Menschenrechtskonvention. Auch seine Urteile sind bindend.
Was bedeutet es, wenn Politiker in Mitgliedsstaaten diese juristischen Grundlagen in Frage stellen? Verstößt Abschiebung in Kriegs- und Krisengebiete nicht gegen Artikel 3 der Menschenrechtskonvention, die besagt: "Niemand darf der Folter oder unmenschlicher oder erniedrigender Strafe oder Behandlung unterworfen werden."? Bedeutet Sicherheitshaft einen Bruch des Rechts auf Freiheit und Sicherheit nach Artikel 5?
Maria Berger, ist die einzige Österreicherin, die in der Europäischen Union in allen drei Staatsgewalten (Legislative, Exekutive und Judikative) wesentliche Funktionen ausgeübt hat. Nach einem Studium der Rechtswissenschaften an der Universität Innsbruck war sie als Universitätsassistentin für Öffentliches Recht und Politikwissenschaft tätig, danach in Wien im Wissenschaftsministerium und Bundeskanzleramt. Von 1996 bis 2009 war sie Abgeordnete zum Europäischen Parlament, unterbrochen von 2007 bis 2008 durch ihre Tätigkeit als Bundesministerin für Justiz. Von Oktober 2009 bis März 2019 war sie Richterin am Europäischen Gerichtshof in Luxemburg.
Anna Sporrer war nach einem Studium der Rechtswissenschaften an der Universität Wien, das sie mit einer Dissertation zu Gleichbehandlung und Frauenförderung aus der Sicht des Verfassungs- und Europarechtes abschloss, im Verfassungsdienst des Bundeskanzleramtes tätig. Seit 2014 ist sie Vize-Präsidentin des Verwaltungsgerichtshofes, seit 2015 Lehrbeauftragte an der Universität Wien, wo sie im Rahmen des Universitätslehrganges Europäische Studien zu "Gender, Law and Social Policy in the European Union" lehrt.
kuratiert & moderiert von Tessa Szyszkowitz, Journalistin für profil, Falter, Cicero u.a.
Bruno Kreisky Forum für internationalen Dialog, Armbrustergasse 15, 1190 Wien
Anmeldungen unter: https://www.kreisky-forum.org , Telefon: 3188260/20
https://www.kreisky-forum.org/anmelden/2065/kalender.html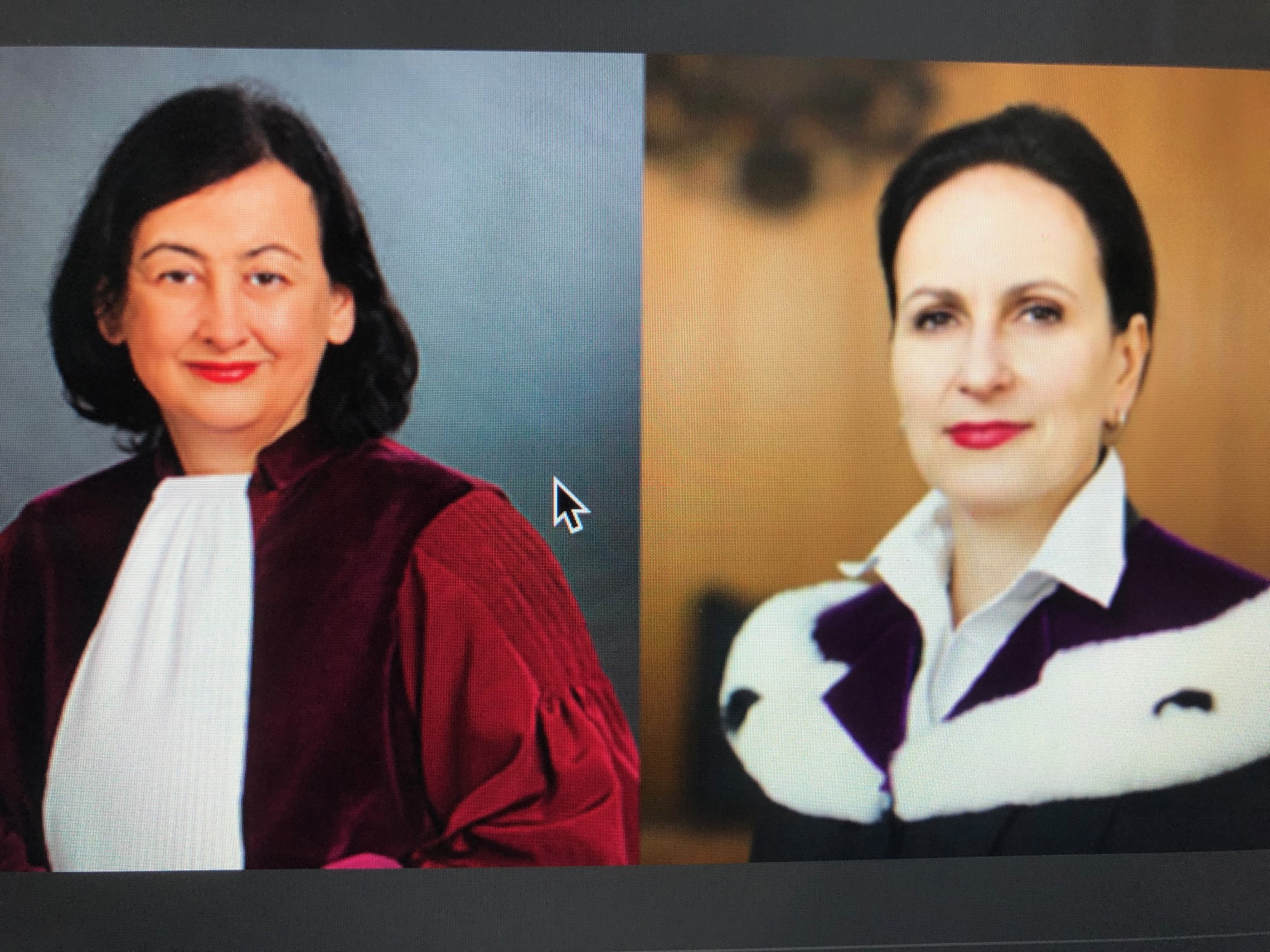 Philoxenia
SIR IVAN ROGERS | ENDLESS BREXIT
How the Difficult Process of Leaving the EU Shapes the Future of the United Kingdom and the European Union

In conversation with Tessa Szyszkowitz Sir Ivan Rogers will discuss what Britain should do in the second phase of the negotiation process to manage a new trade deal with the European partners. And what kind of relationship would be in the European interest. 
Sir Ivan Rogers was the UK Permanent Representative to the European Union from 2013 to 2017. As one of Britain's most distinguished civil servants he advised both Tony Blair as Principal Private Secretary as well as David Cameron on European and Global affairs. Since his resignation from Theresa May's government he started advising think tanks on Brexit and European politics."
Tessa Szyszkowitz, journalist and author of Echte Engländer, Picus Verlag, September 2018 
Philoxenia is a lecture series curated by the London based Austrian journalist and author Tessa Szyszkowitz. In the past years fear, xenophobia and right wing populism seem to have upstaged rationality in large parts of the world. Donald Trump was elected to the White House, Britain voted in a referendum to leave the European Union and populist movements in Europe undermine the unity of the European Union. But counterforces are assembling to think about alternatives to fear and xenophobia as driving forces of political processes. Philoxenia wants to do just that: Welcome guests to exchange thoughts in order to find answers together to the challenges of the 21st century. 
Diskussion
Europa im Widerspruch - Im Gespräch mit Barbara Coudenhove-Kalergi, Agnes Heller, Peter Michael Lingens und Tessa Szyszkowitz
Barbara Coudenhove-Kalergi (Journalistin und Autorin "Zuhause ist überall")
Agnes Heller (Philosophin und Autorin "Paradox Europa")
Peter Michael Lingens (Journalist und Autor "Die Zerstörung der EU")
Tessa Szyszkowitz (Journalistin und Autorin "Echte Engländer")
Mit starken Stimmen aus Europa, die sich für ein freies und solidarisches Europa engagieren, möchten wir verschiedenen Fragestellungen nachgehen, denn Europa steht sich selbst im Weg, einerseits durch die ungelösten Konflikte zwischen Zentrum und Peripherie, andererseits, da man nicht wahrhaben möchte, dass die Demokratien in Europa keineswegs so fest verankert sind, wie viele Menschen meinen.


BSA-Generalsekretariat
1010 Wien, Landesgerichtsstraße 16, 3. Stock
Brexit: Deal or No Deal? IWM-Debate at Burgtheater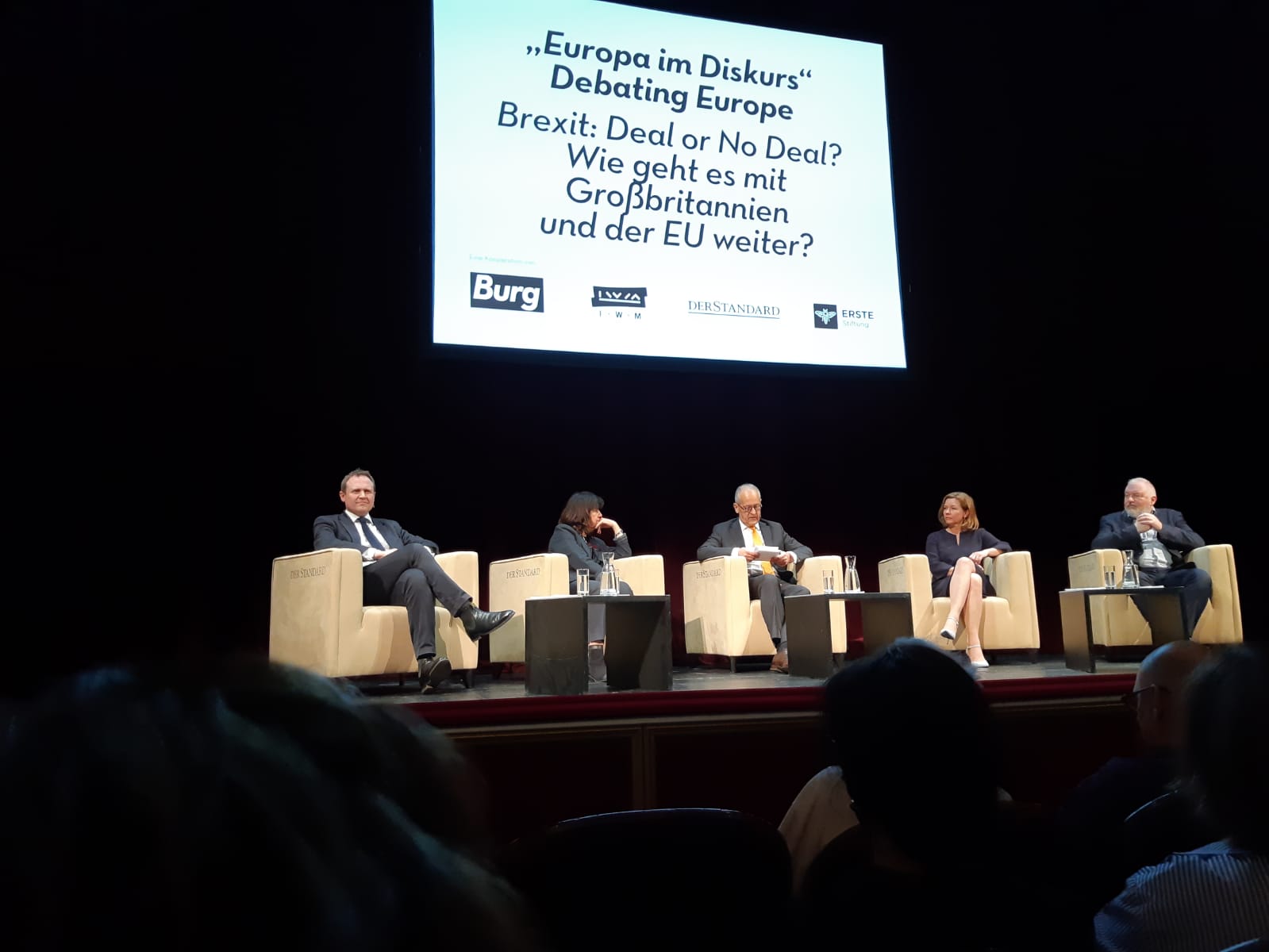 PHILOXENIA/EUROPA IST EINE FRAU Caroline de Gruyter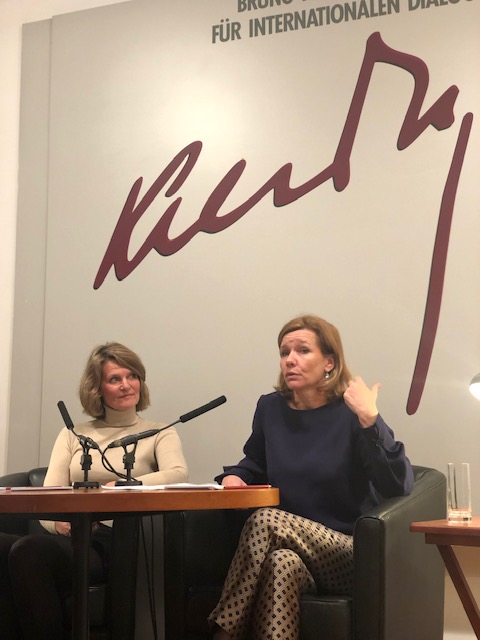 Ratlines - Philoxenia with Philippe Sands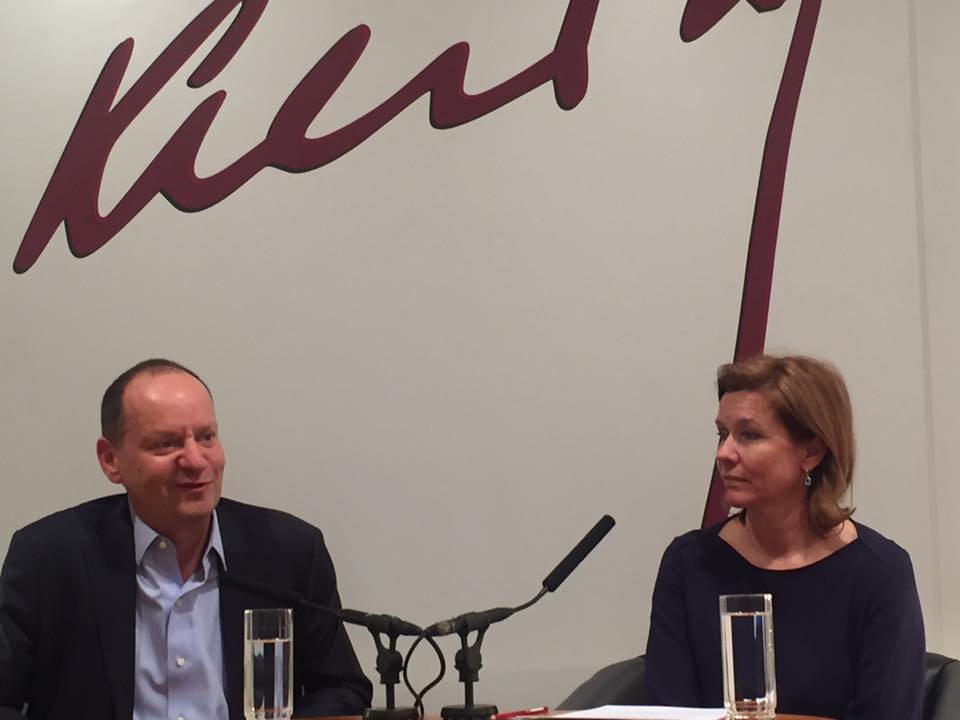 Ratlines - Philoxenia with Philippe Sands
Philoxenia with Lucy Mair: Human trafficking, from prosecution to protection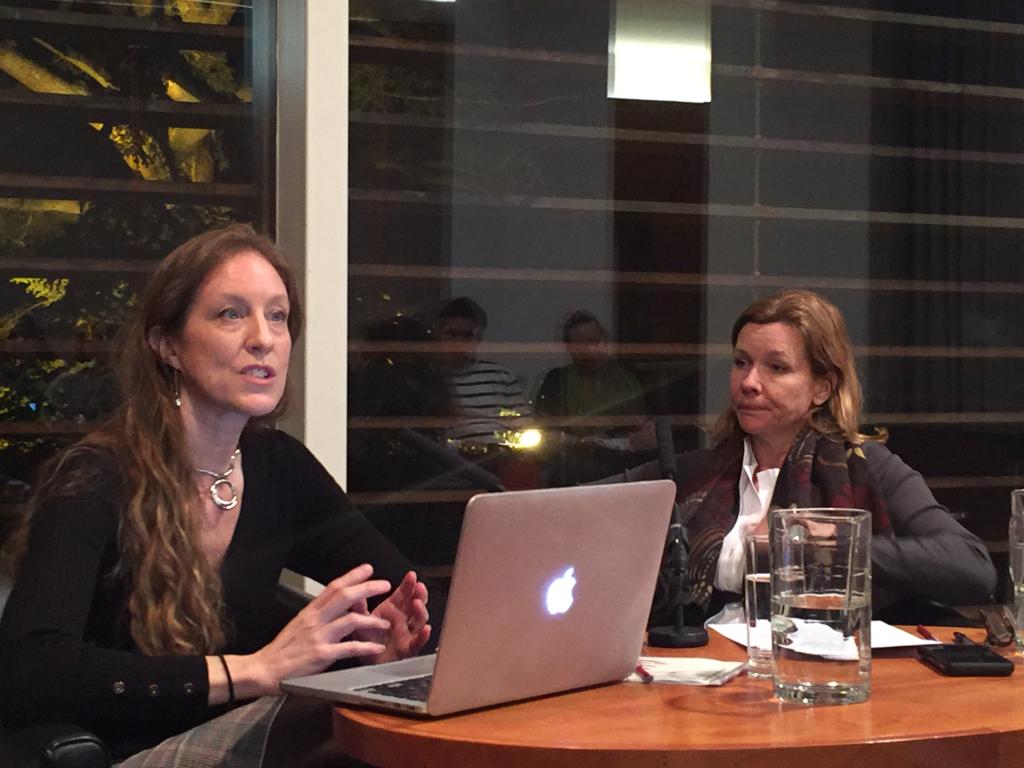 Book Presentation of "Do They Mean Us?

Philoxenia/Europa ist eine Frau mit Daniela Bankier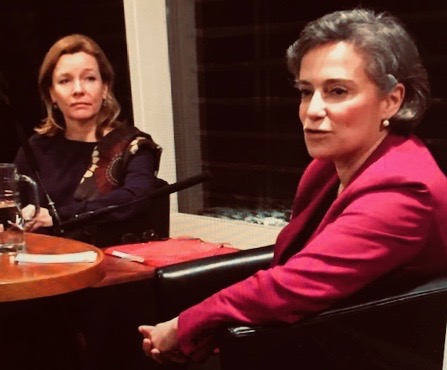 Real Englishmen: Britain and Brexit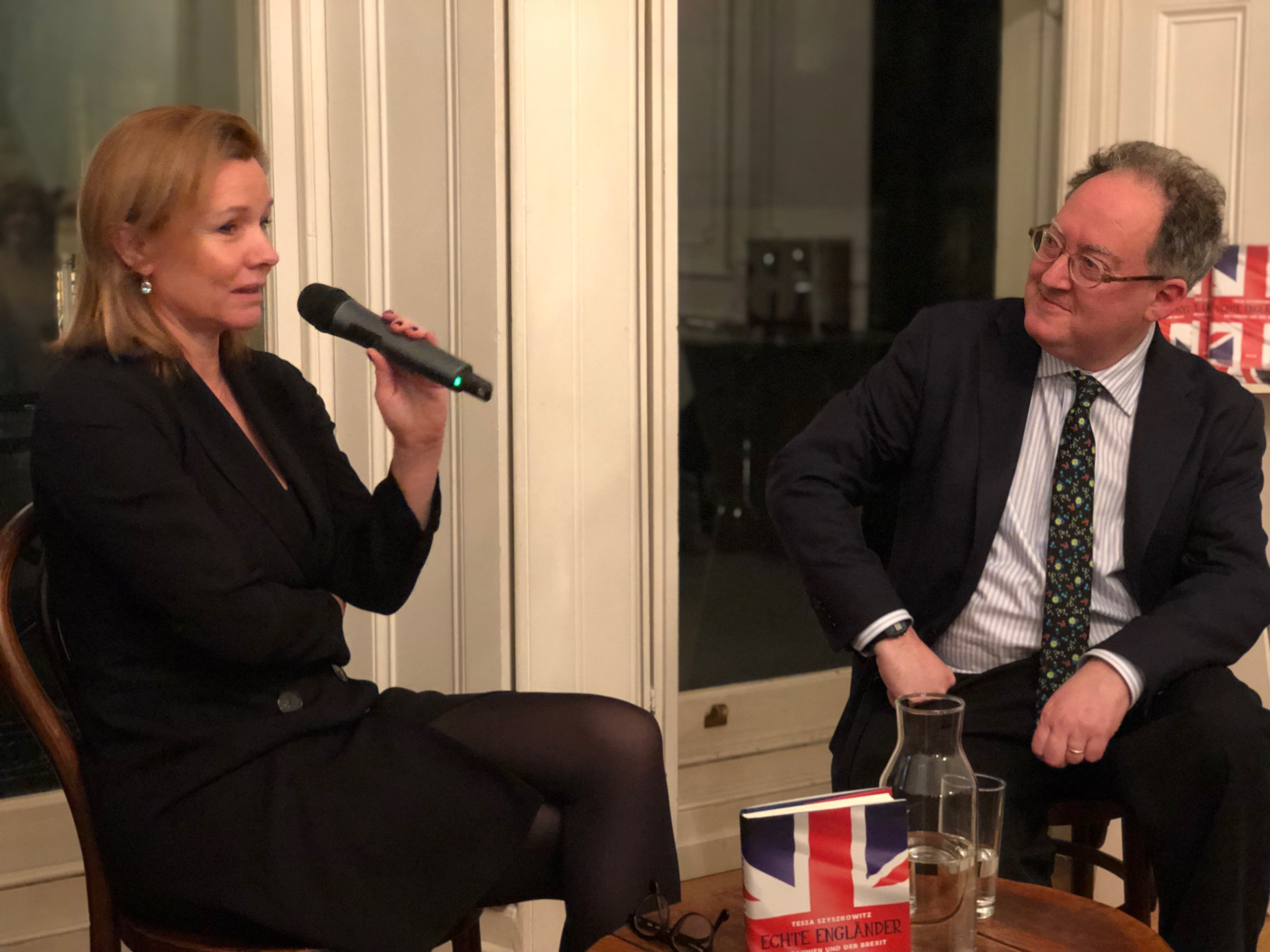 Gideon Rachman in conversation with Tessa Szyszkowitz at the Austrian Cultural Forum in London. 
Philoxenia Refugee news mit Giovanna Dell'Orto & Edith Meinhart

Philoxenia with Elleke Boehmer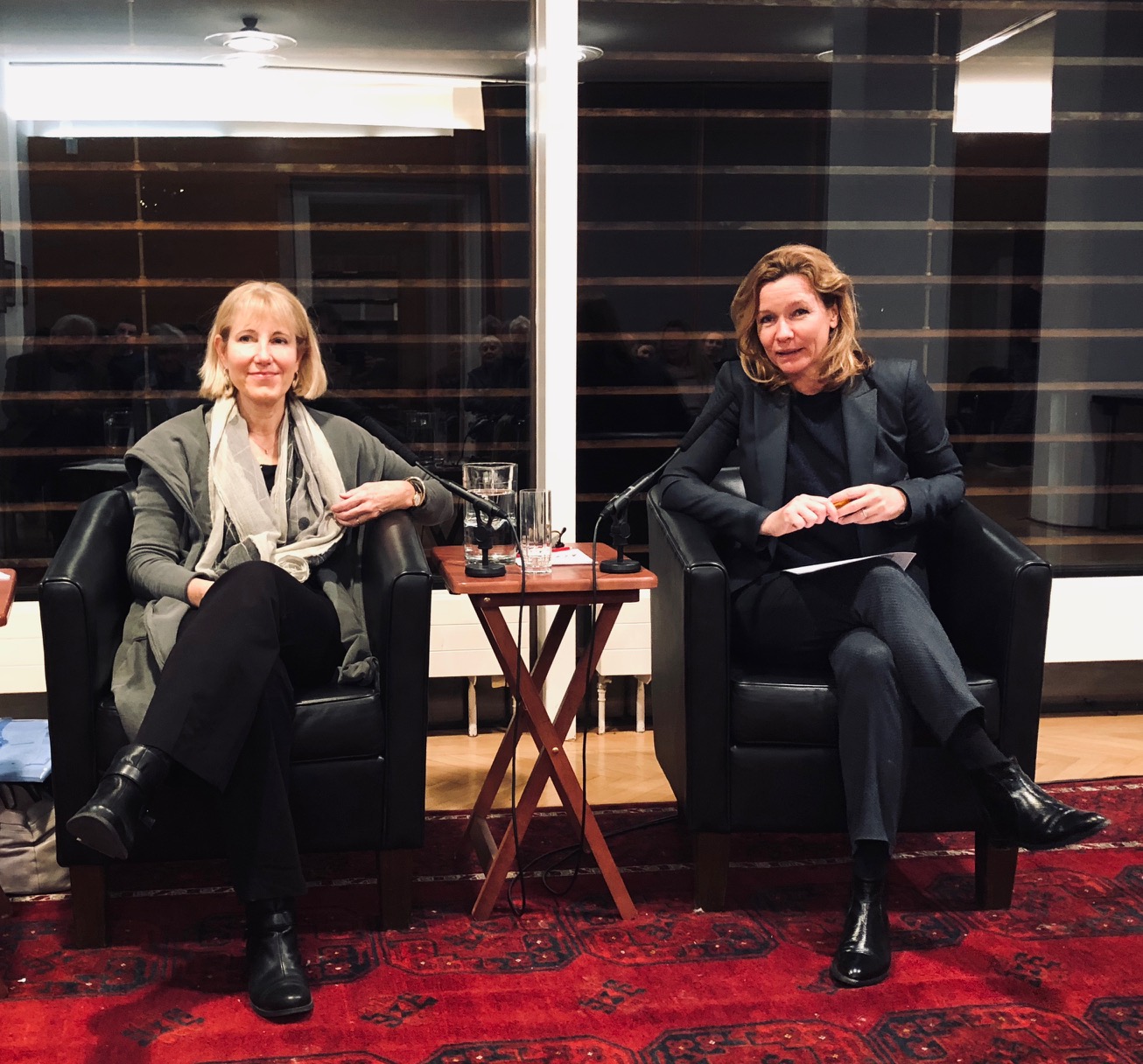 Gast des Tages bei der Deutschen Welle
Echte Engländer auf der Buch Wien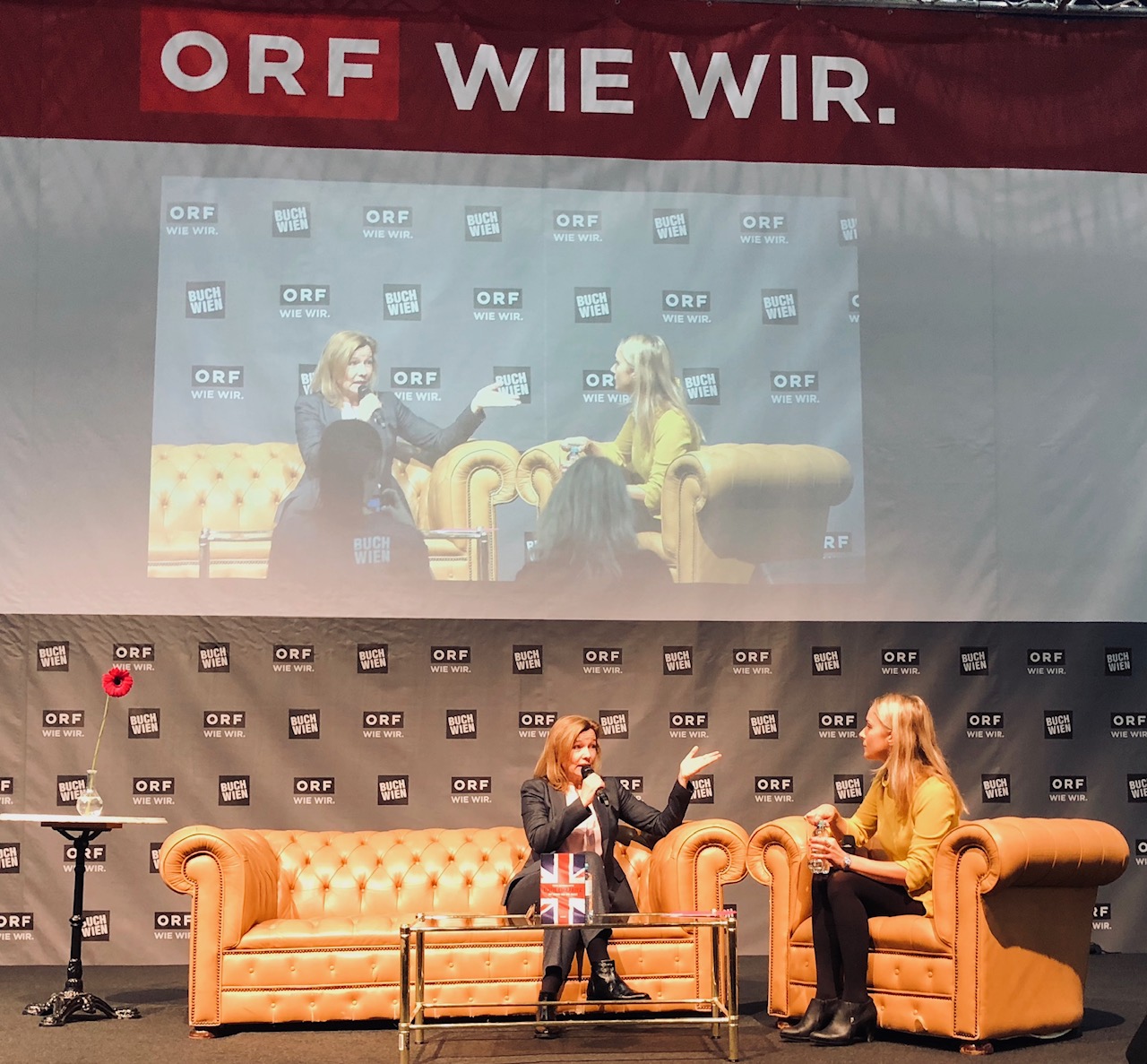 How to make a revolution? Jon Lansman at Philoxenia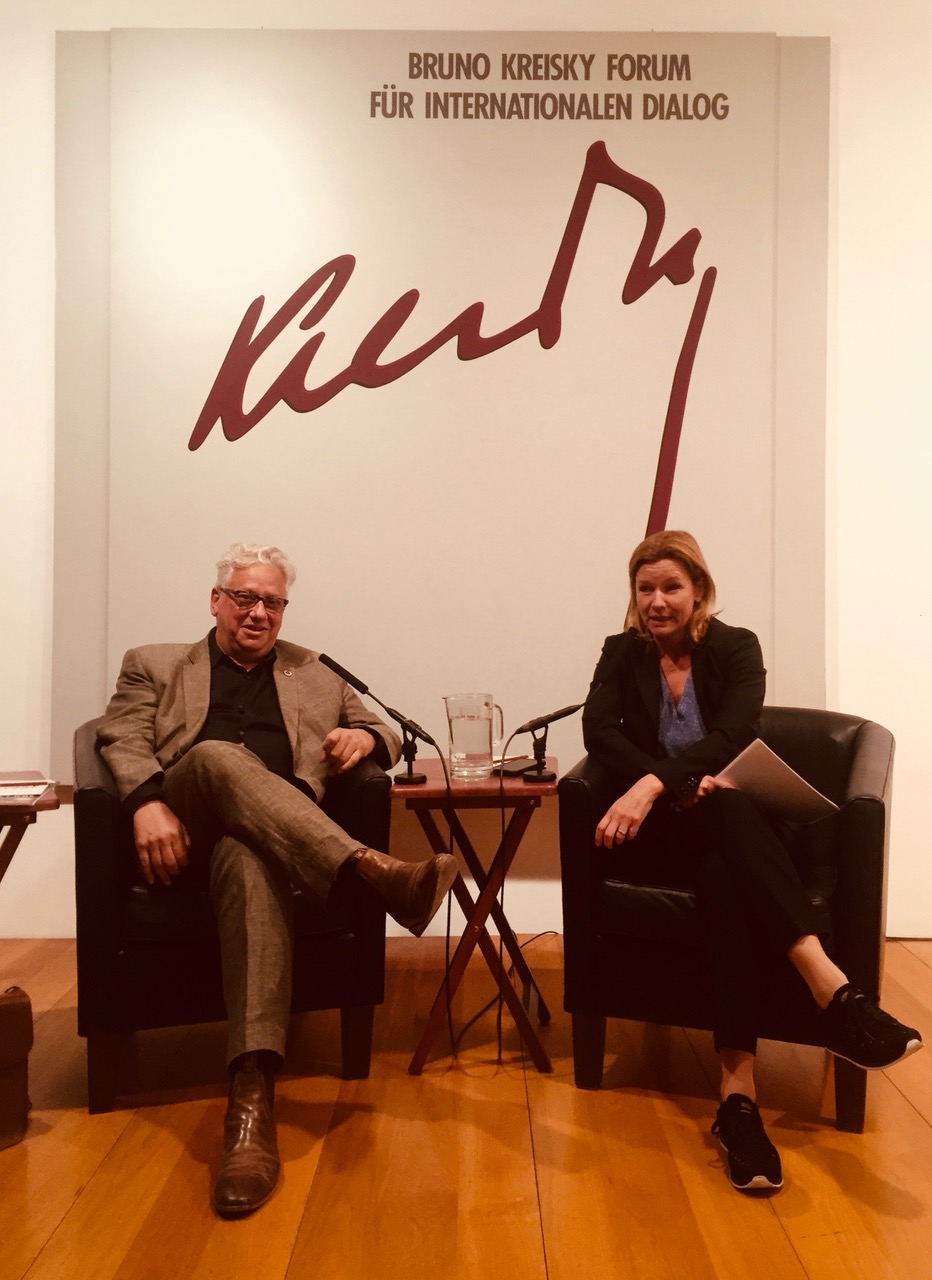 Book presentation: Echte Engländer - Britannien und der Brexit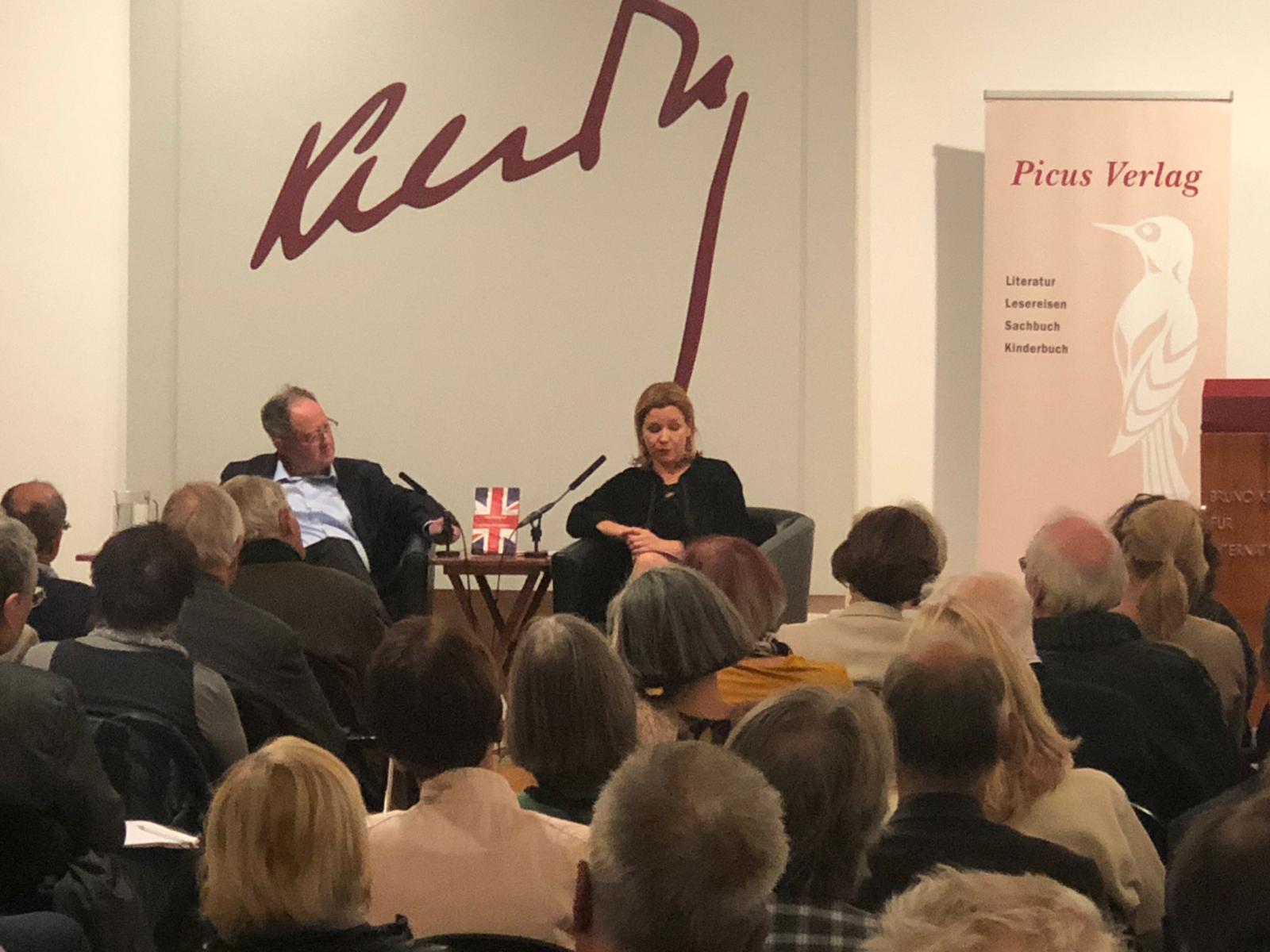 Echte Engländer bei Falter Radio
PHILOXENIA: Karin von Hippel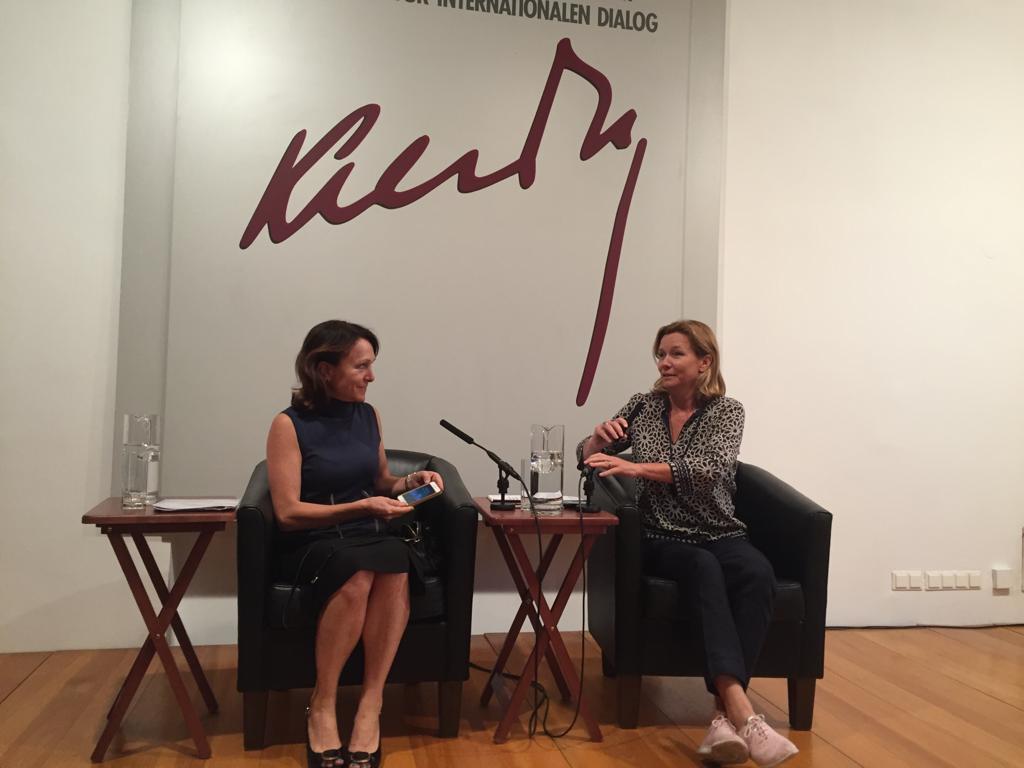 Ö1 Kontext: Echte Engländer
PHILOXENIA: Leonid Volkov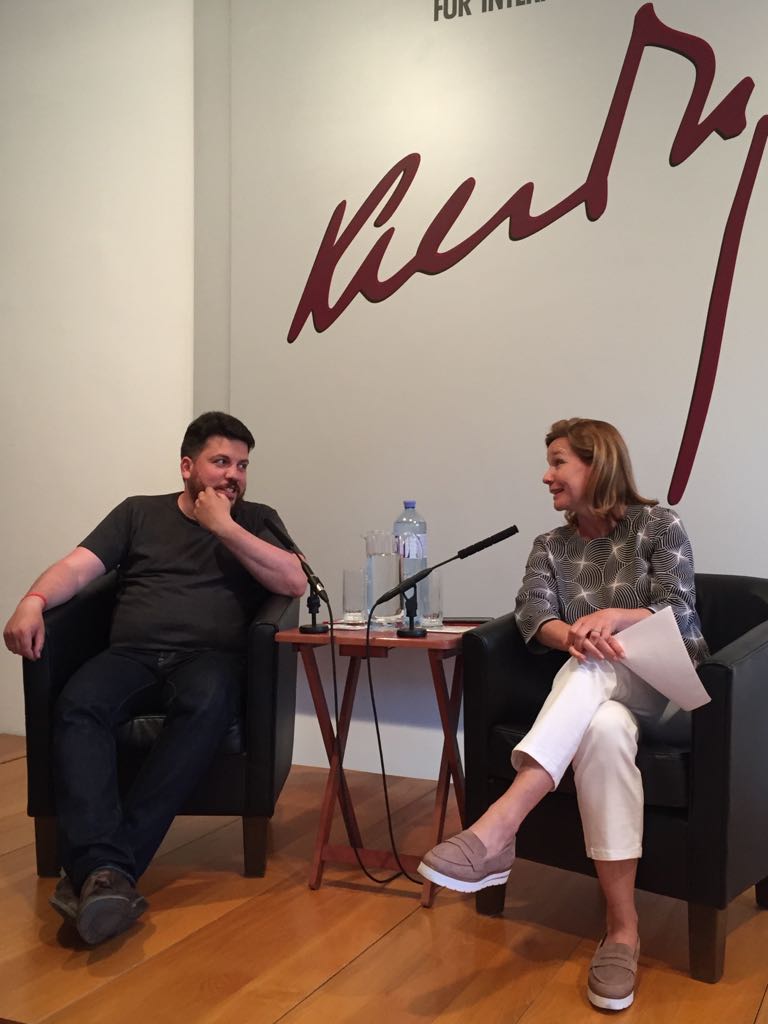 Tessa Szyszkowitz bei FALTER Radio
PHILOXENIA: Rayan Nezzar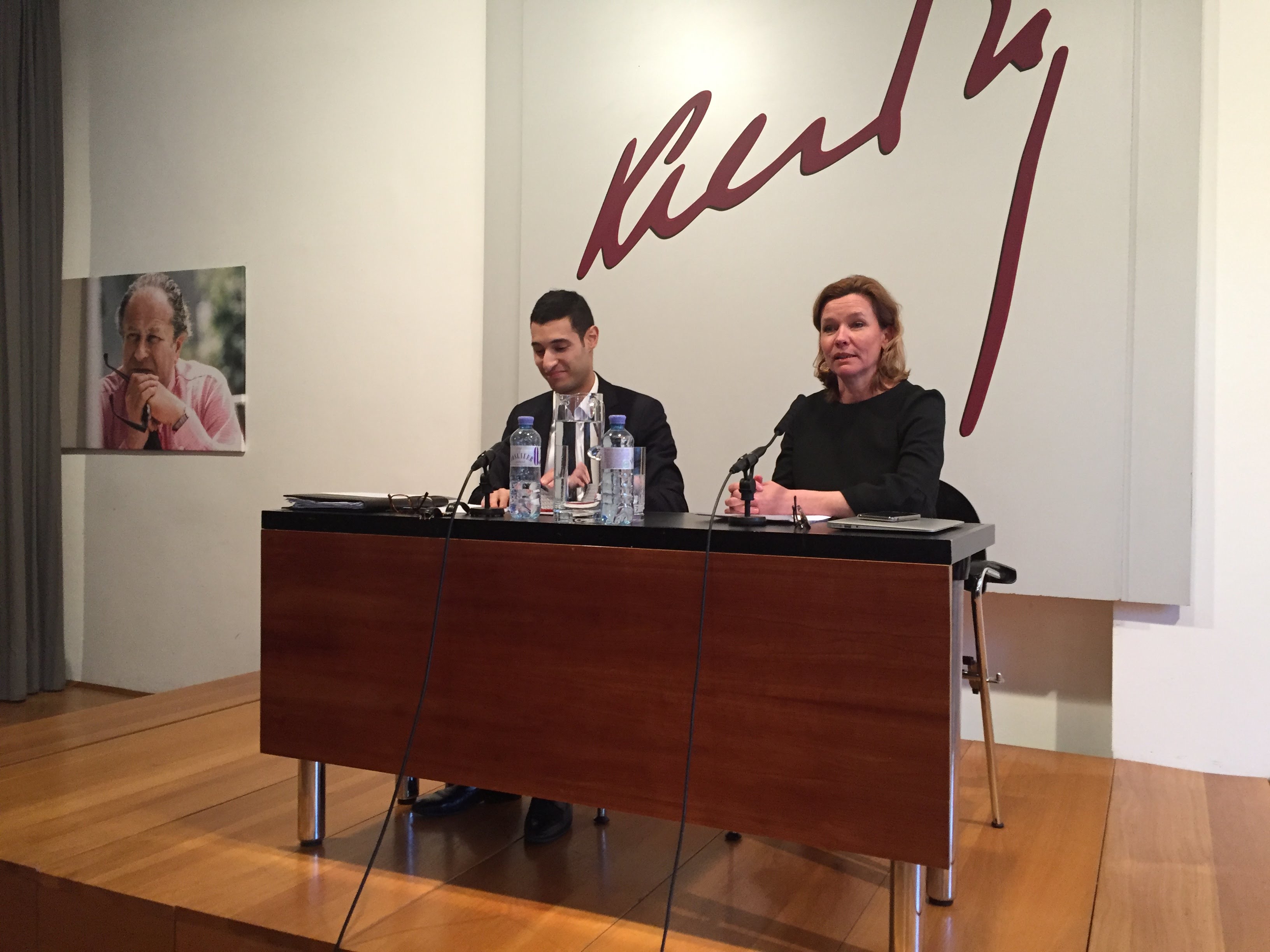 PHILOXENIA: Fintan O'Toole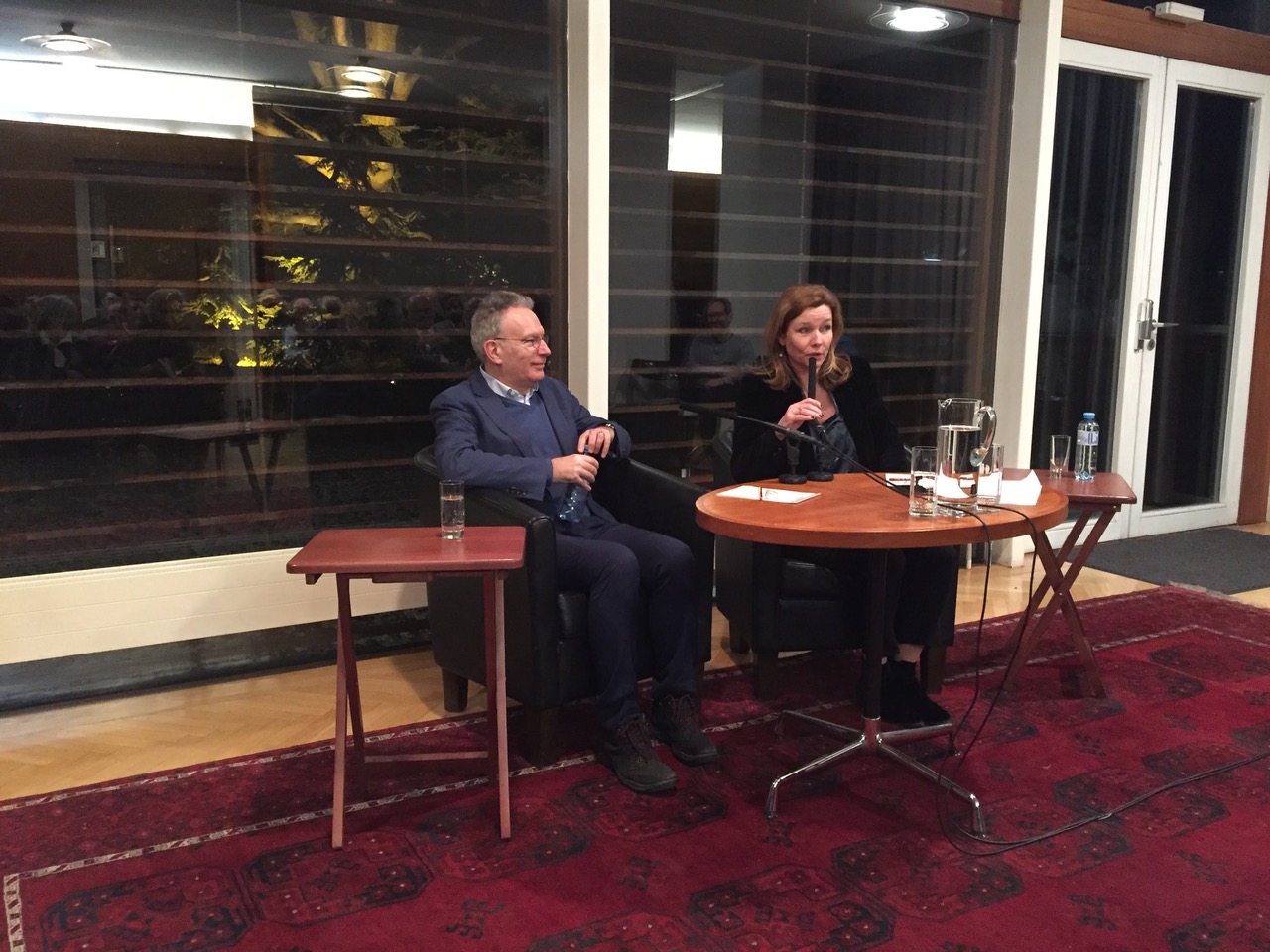 PHILOXENIA: Lisa Nandy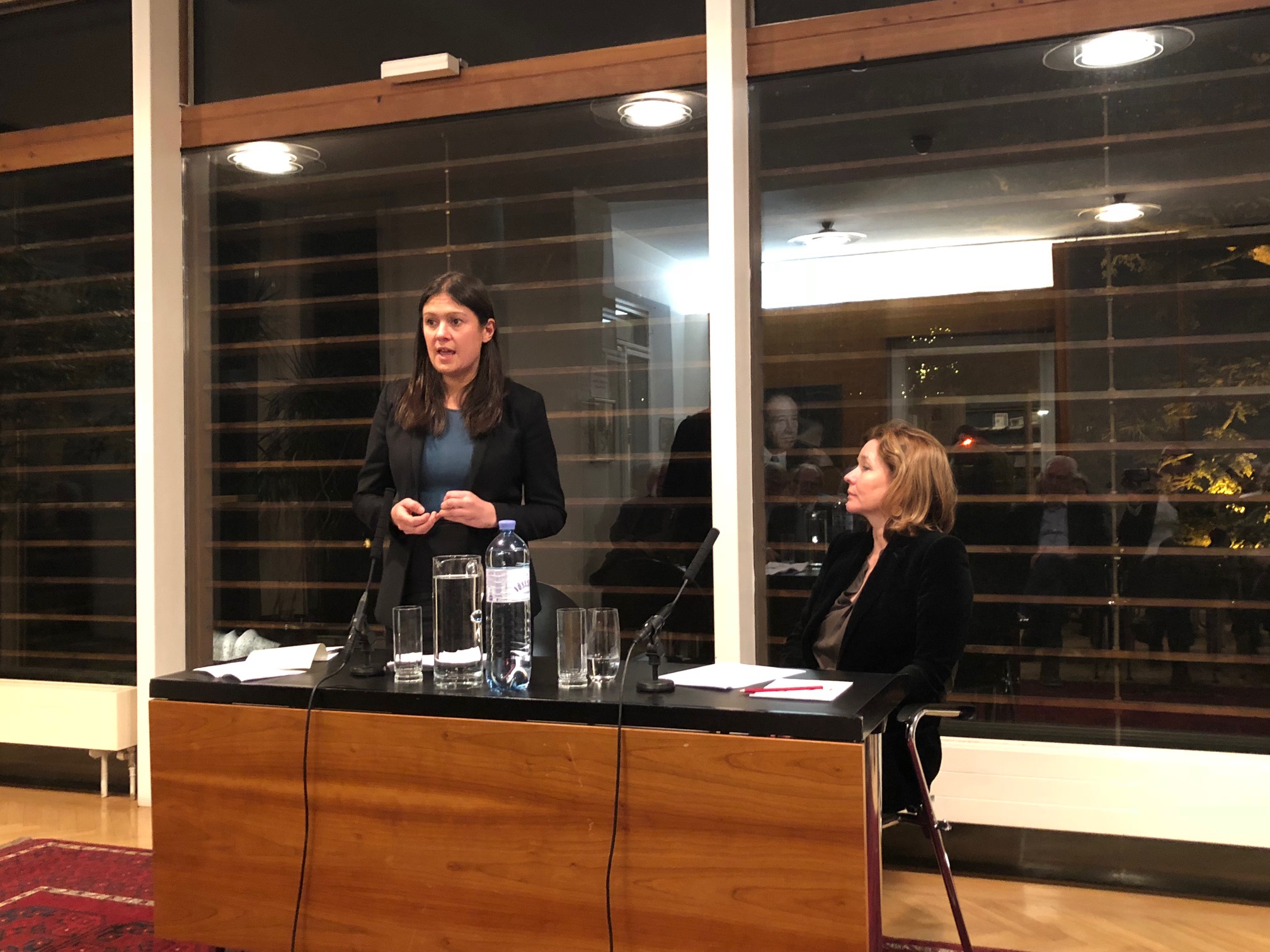 Book Presentation of "Do They Mean Us? The Foreign Correspondents' View of Brexit"

7 February, 5.30-7pm, FPA Hq, 8 St James's Square, SW1Y 4JU
Sky News: Tessa Szyszkowitz