ZOOM Live / Facebook Live
Tessa Szyszkowitz in conversation with Lea Ypi
FREE – Coming of age at the end of history
Lea Ypi grew up in one of the most isolated countries on earth, a place where communist ideals had officially replaced religion. Albania, the last Stalinist outpost in Europe, was almost impossible to visit, almost impossible to leave. It was a place of queuing and scarcity, of political executions and secret police. To Lea, it was home.
Then, in December 1990, a year after the fall of the Berlin Wall, the statues of Stalin and Hoxha were toppled. Almost overnight, people could vote freely. There was no longer anything to fear from prying ears. But factories shut, jobs disappeared and thousands fled to Italy on crowded ships, only to be sent back. Predatory pyramid schemes eventually bankrupted the country, leading to violent conflict. As one generation's aspirations became another's disillusionment, and as her own family's secrets were revealed, Lea found herself questioning what freedom really meant.
Free is an engrossing memoir of coming of age amid political upheaval. With acute insight and wit, Lea Ypi traces the limits of progress and the burden of the past, illuminating the spaces between ideals and reality, and the hopes and fears of people pulled up by the sweep of history. Lea Ypi will present the German edition of Free/Frei.
'Funny, moving but also deadly serious, this book will be read for years to come. . . Beautifully brings together the personal and the political to create an unforgettable account of oppression, freedom and what it means to acquire knowledge about the world' – David Runciman
Frei – Erwachsenwerden am Ende der Geschichte, aus dem Englischen von Eva Bonné, erschschien bei Suhrkamp im März 2022.
Lea Ypi, is a professor of Political Theory at the London School of Economics. Free is being translated into more than a dozen languages.
Tessa Szyszkowitz, Author and Journalist for PROFIL, Falter and Cicero. She is also Senior Associate Fellow at the Royal United Services Institute in London.
Philoxenia with Kathleen Stock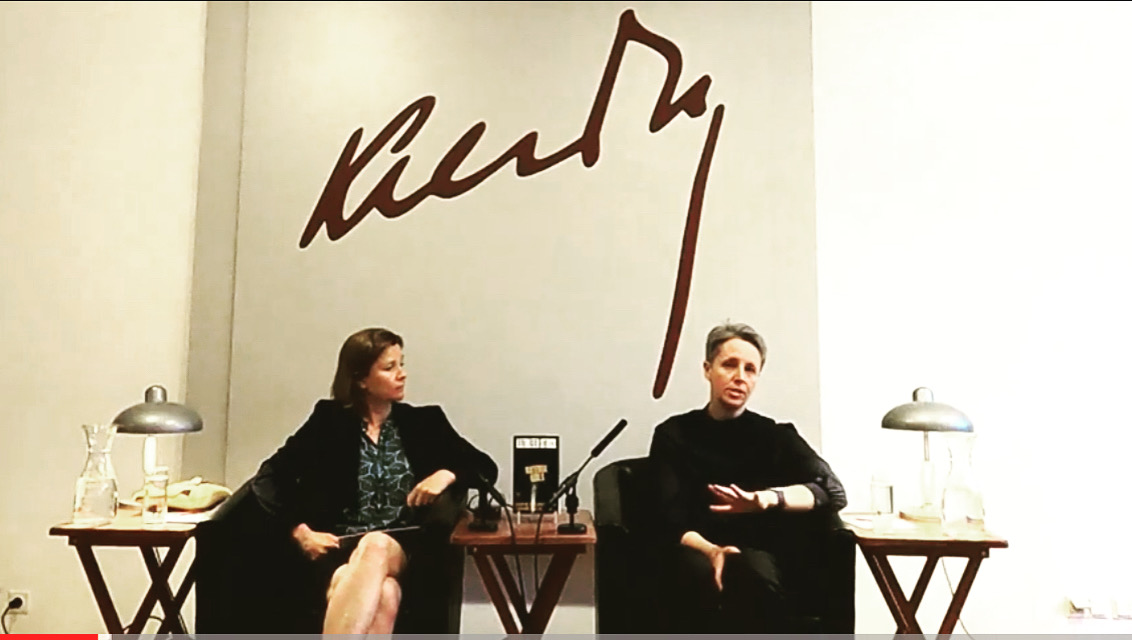 Philoxenia with Priyamvada Gopal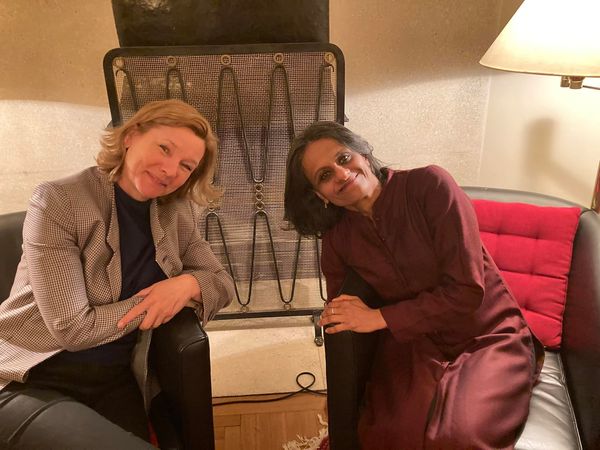 Philoxenia Raimund Löw Welt in Bewegung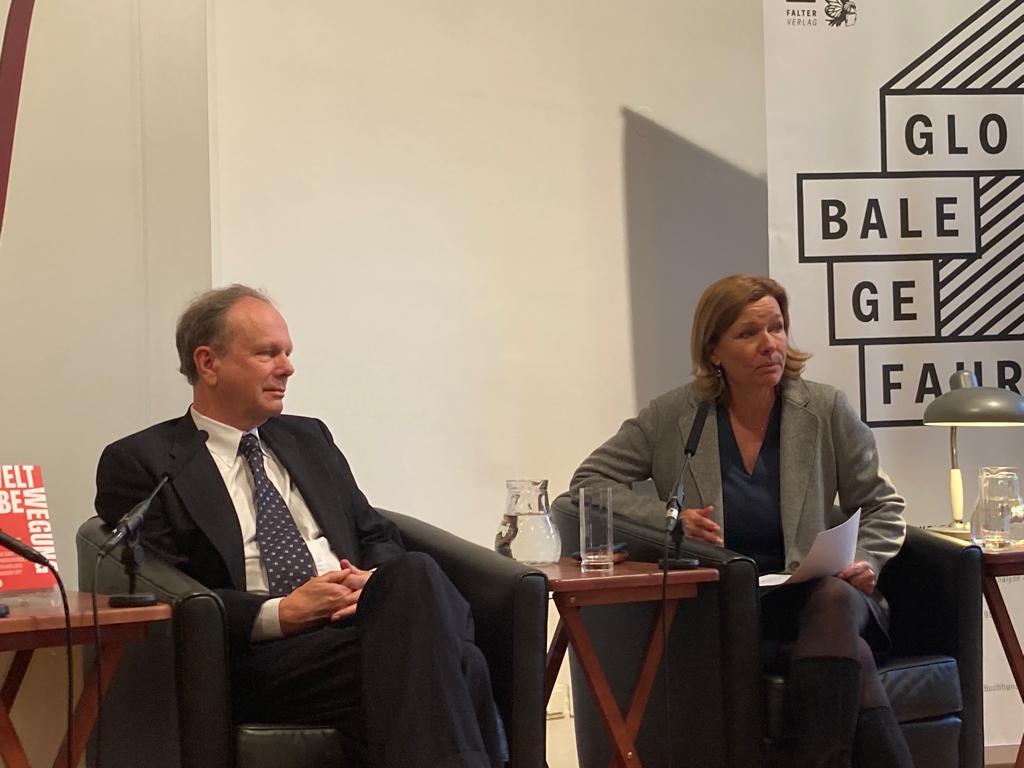 Philoxenia with Sathnam Sanghera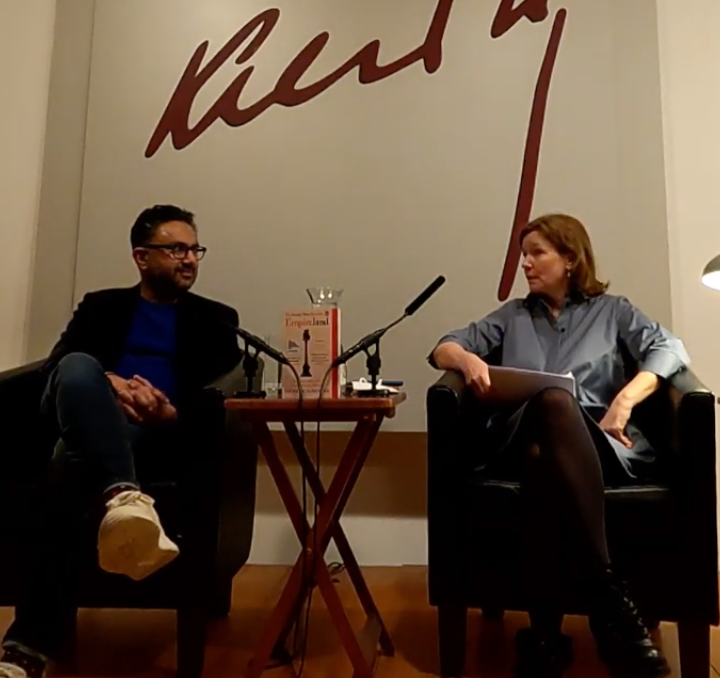 Philoxenia with Azadeh Moaveni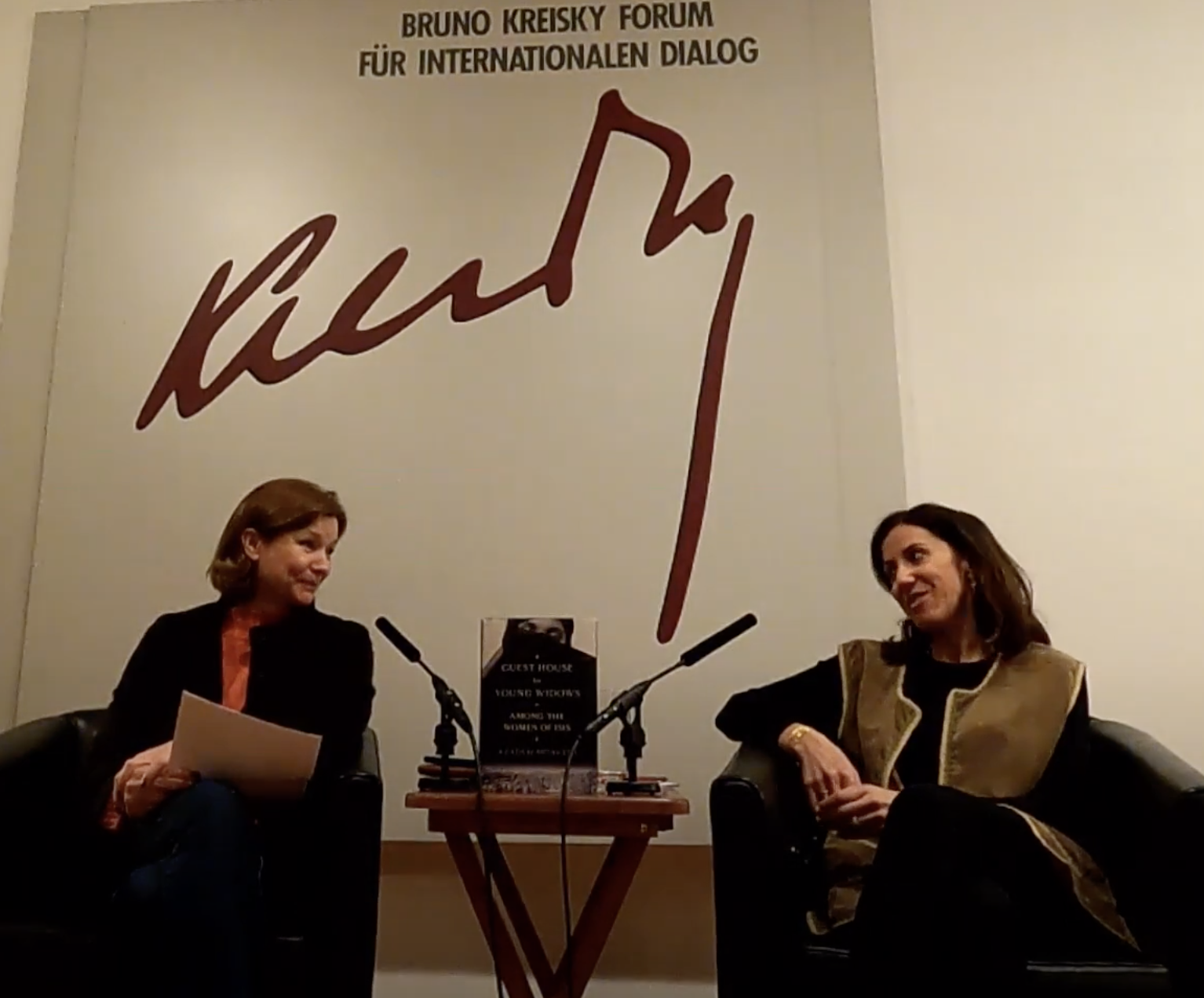 Philoxenia mit Doron Rabinovici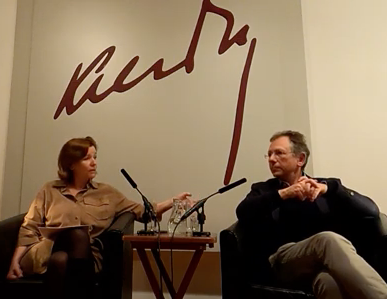 Philoxenia mit Nina Khushcheva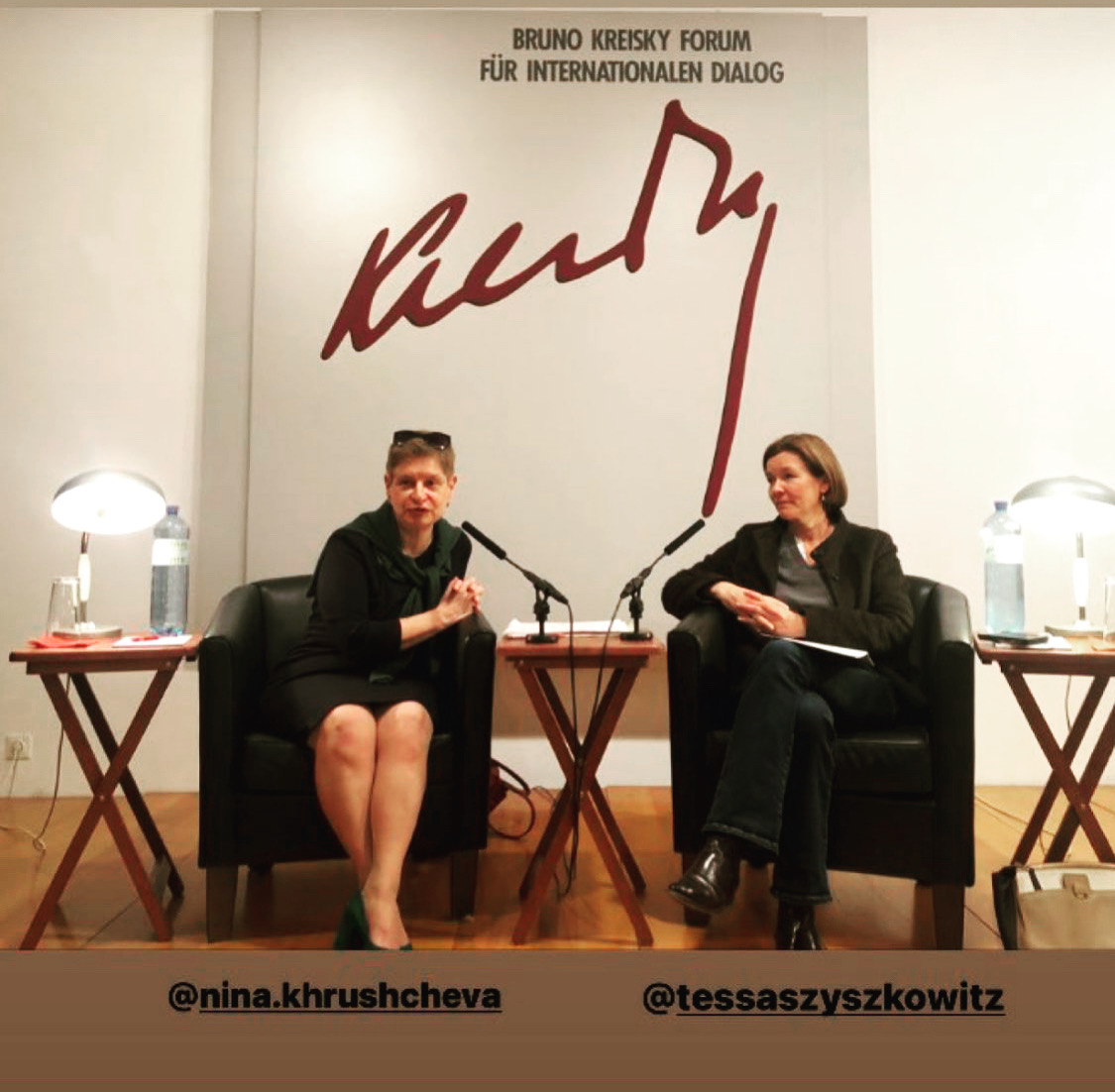 Philoxenia mit Philippe Sands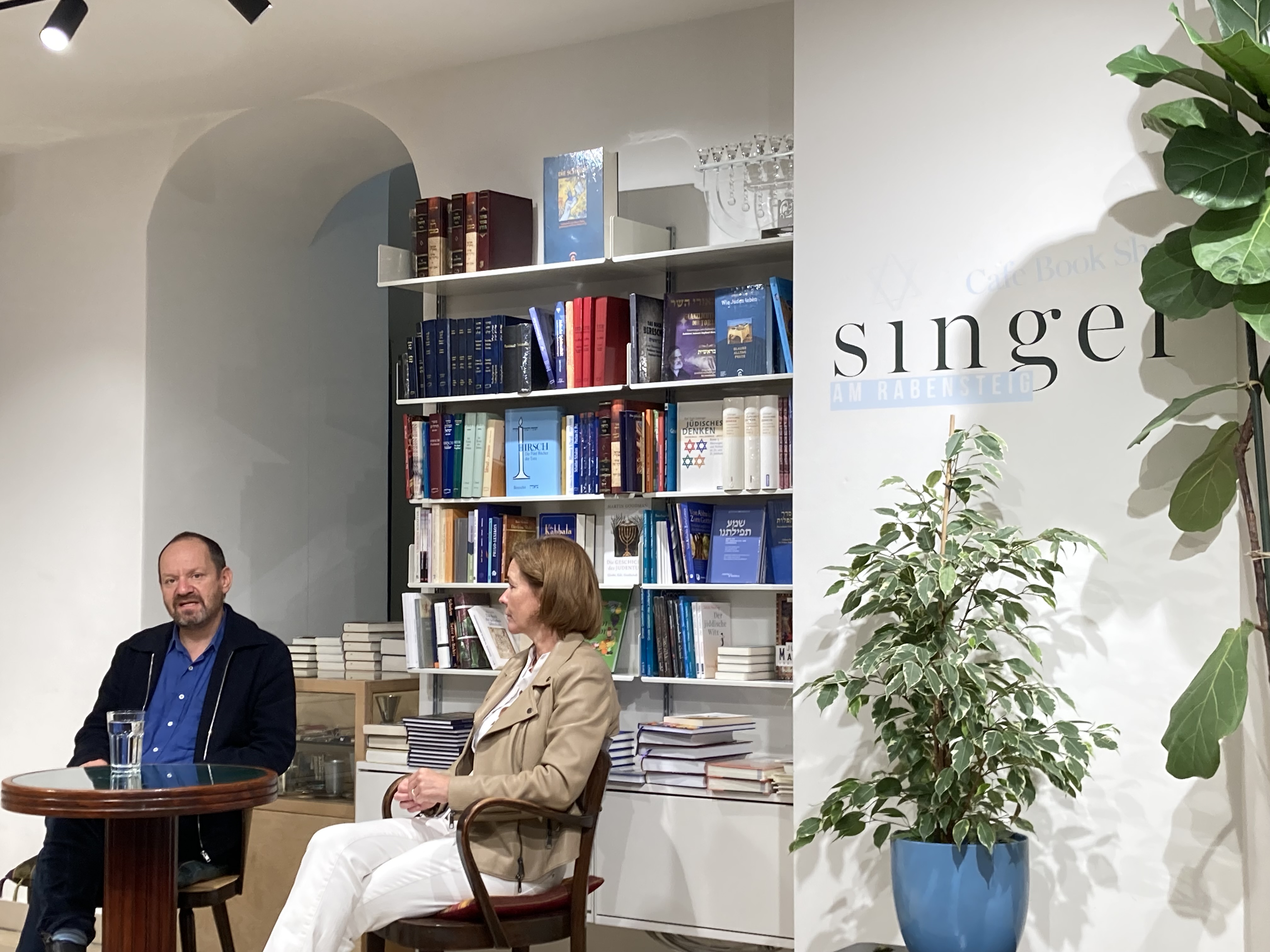 Philoxenia with Tariq Ali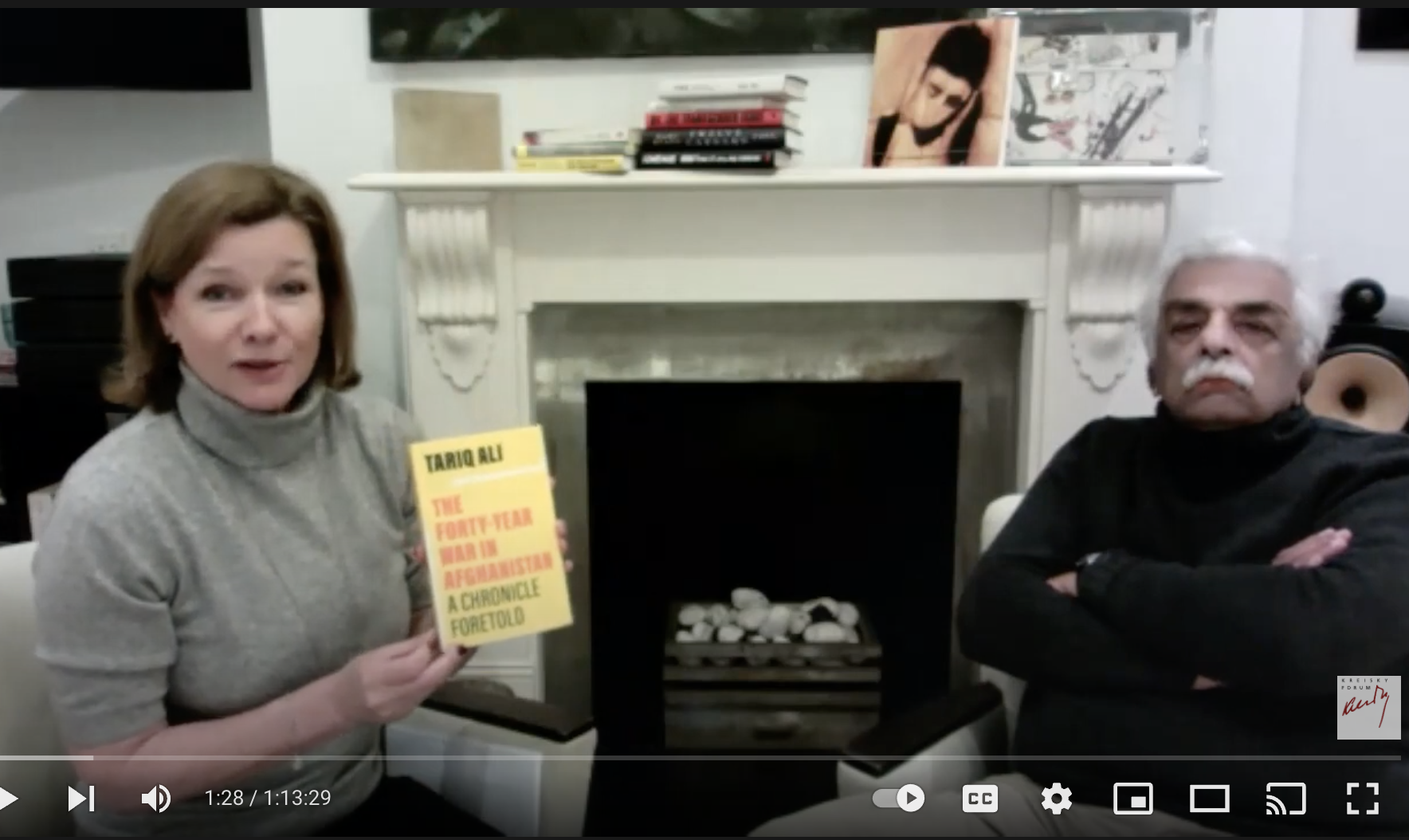 Russlands & Chinas Einfluss im Donauraum - ACIPSS/KAS-Konferenz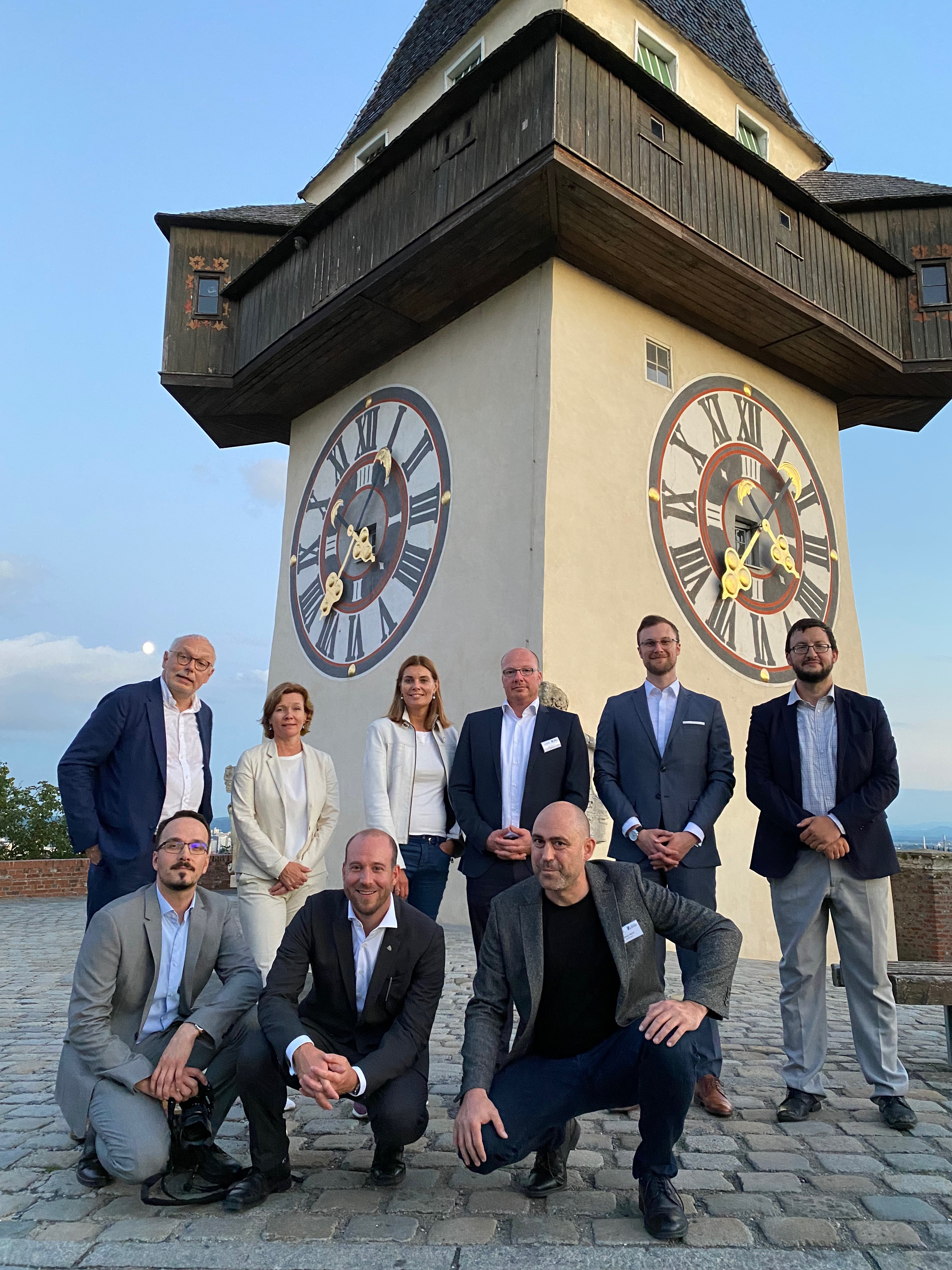 Philoxenia mit Jonathan Coe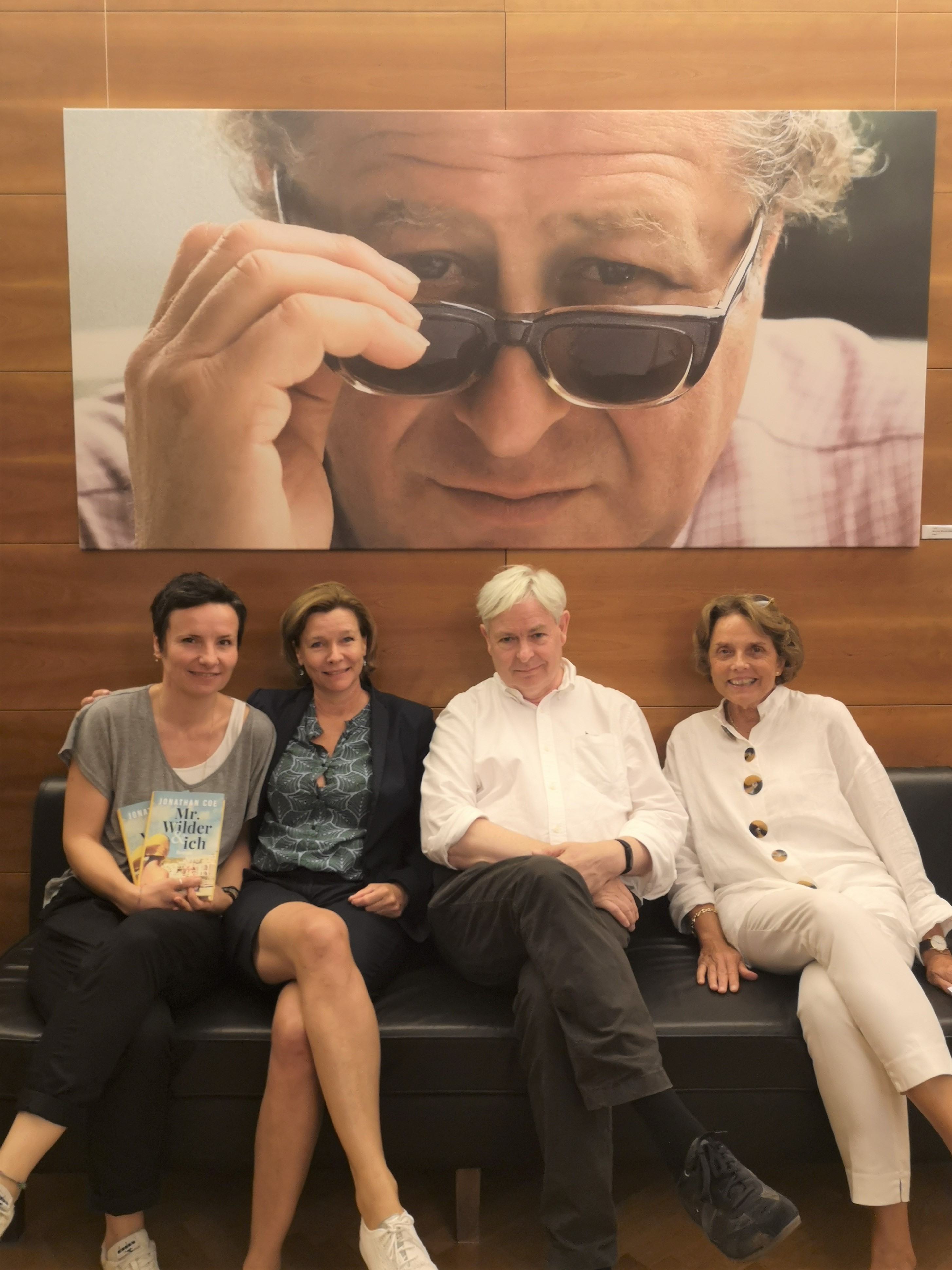 Philoxenia with Kristen Ghodsee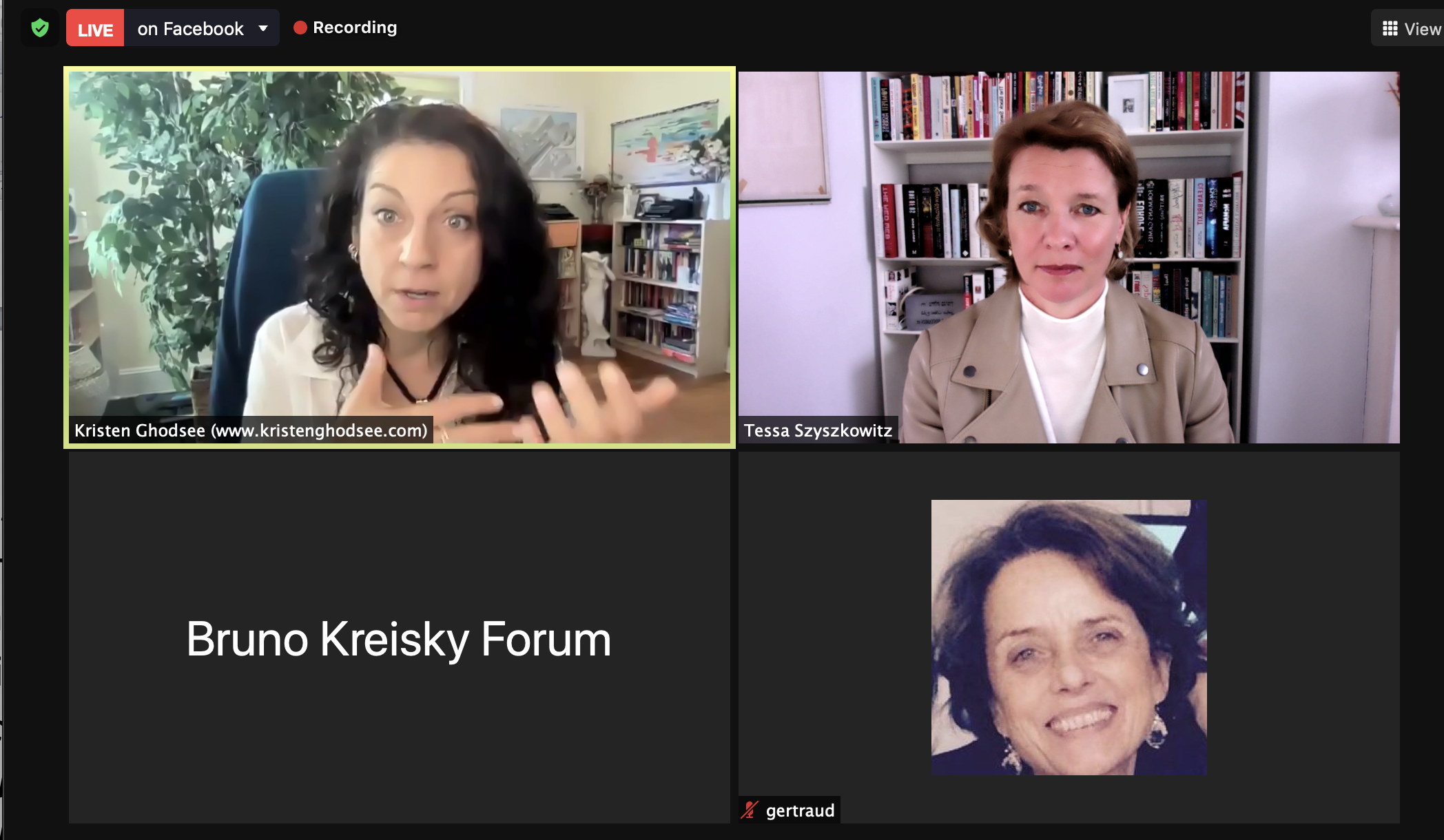 Mr Wilder & me im Literaturhaus Graz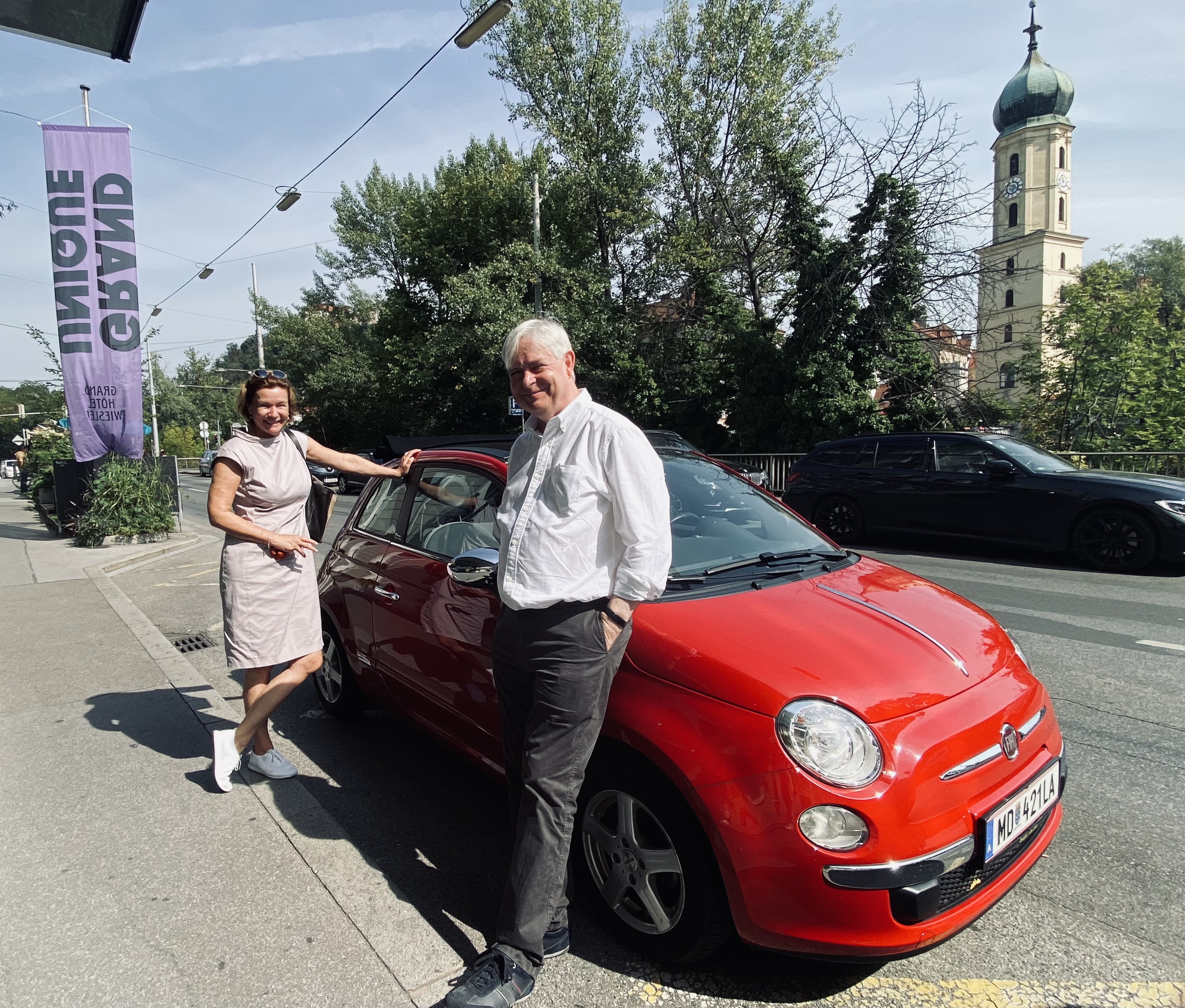 23.03.21 | 18.00 London, 19.00 Vienna
Philoxenia with Noreena Hertz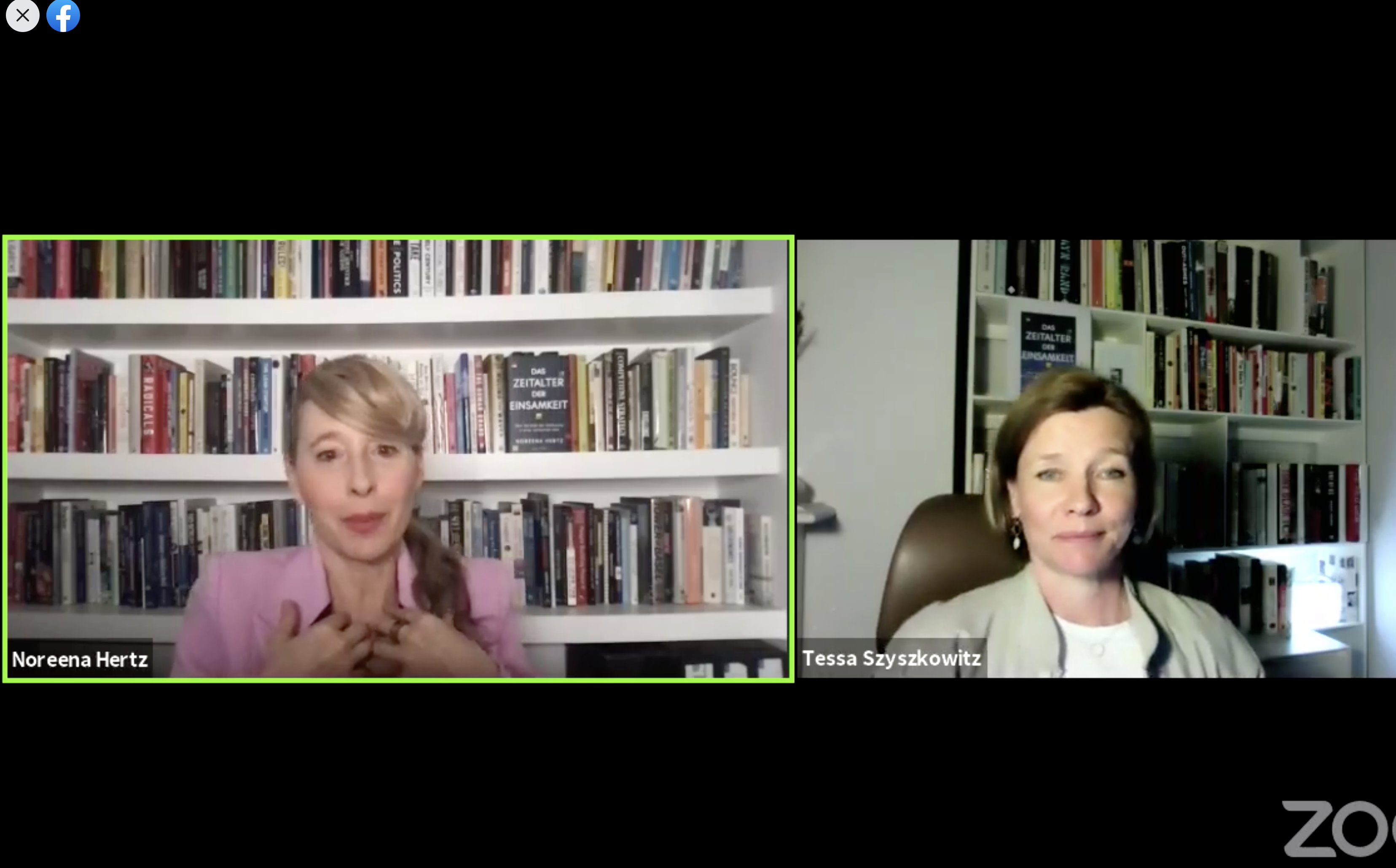 Philoxenia mit Hella Pick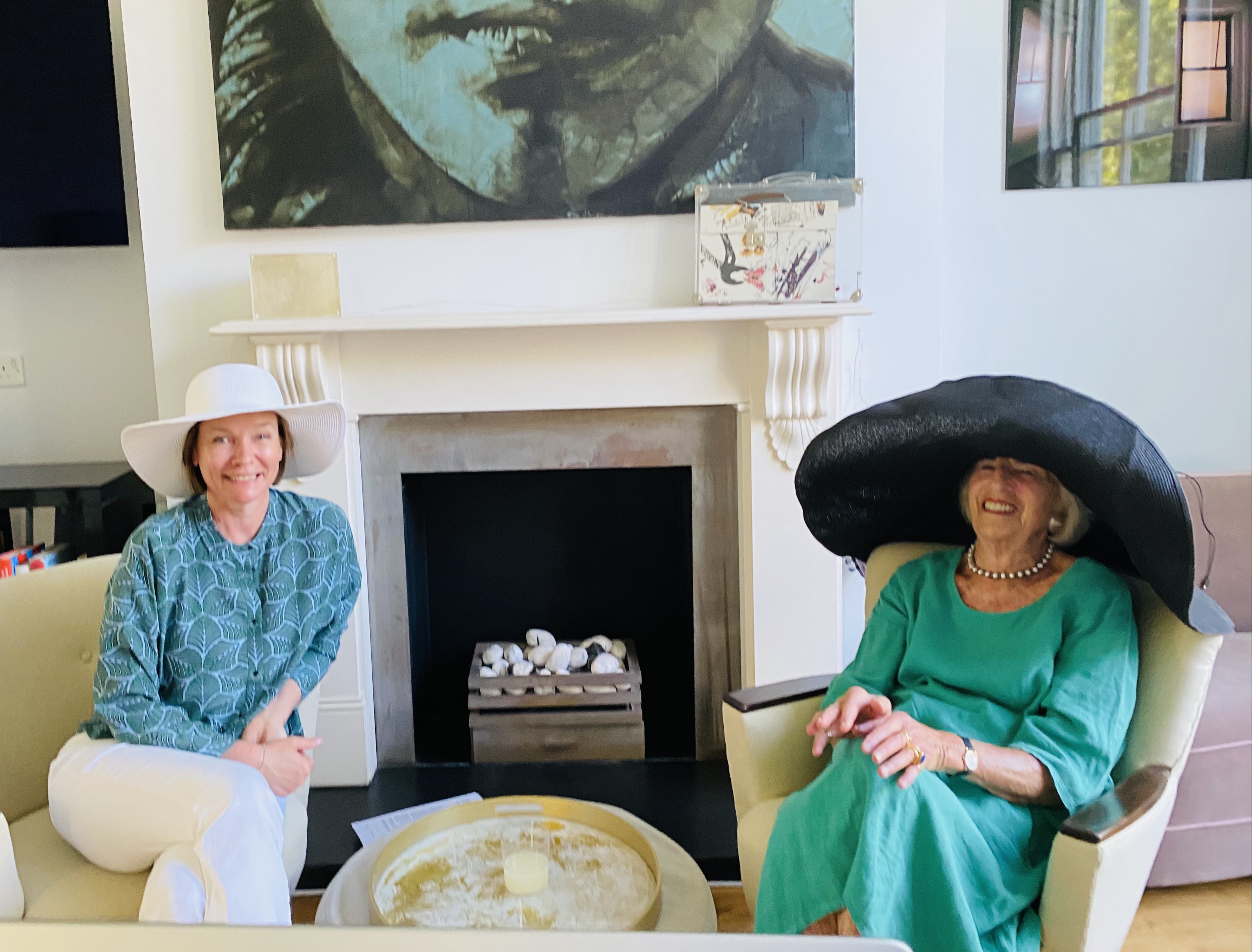 Philoxenia with John Kampfer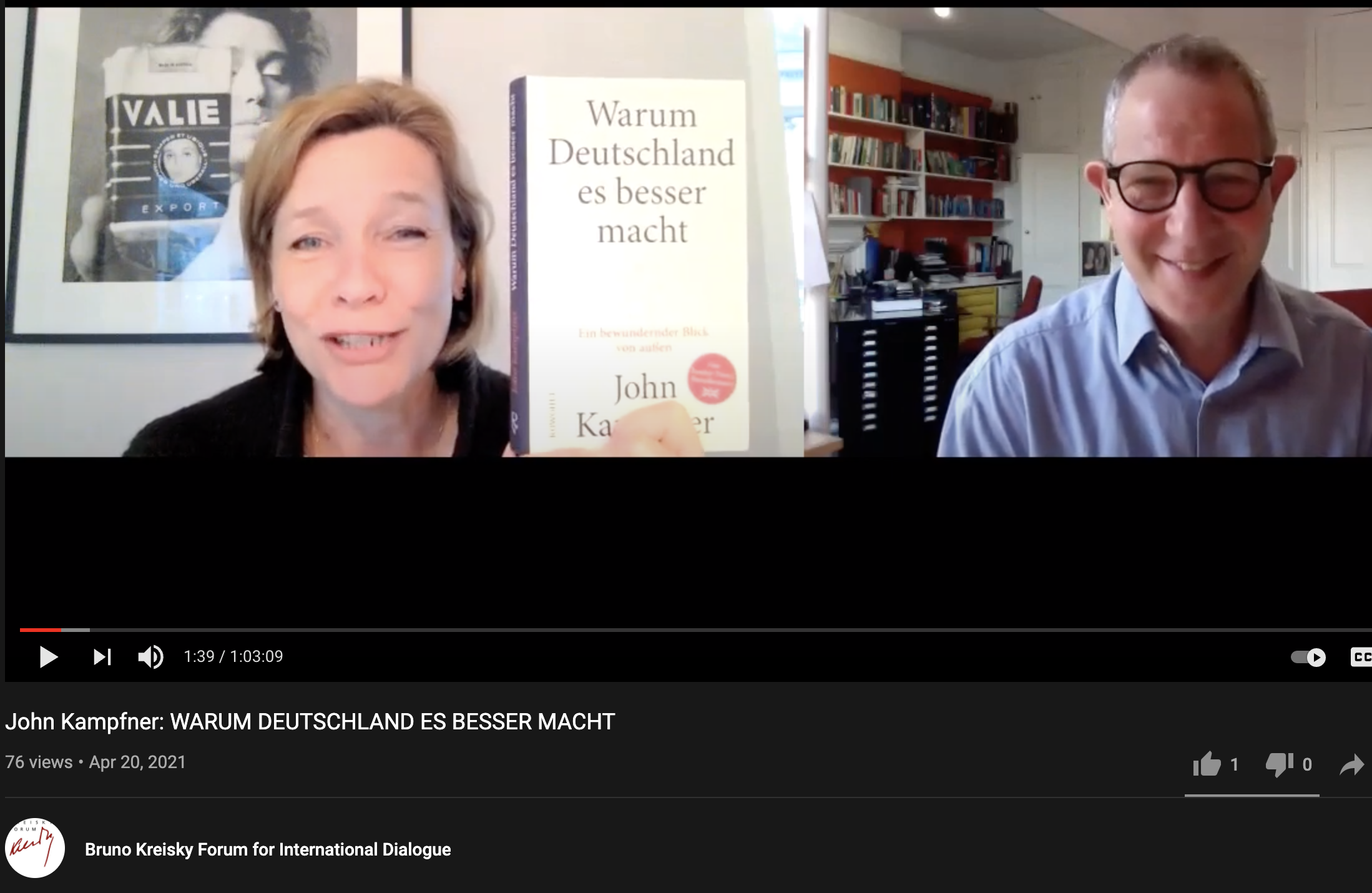 PRÄSENTATION JIPSS 1/2021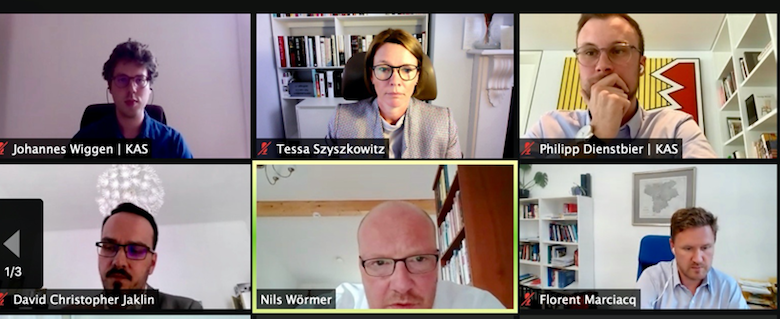 Philoxenia mit Eliot Higgins von Bellingcat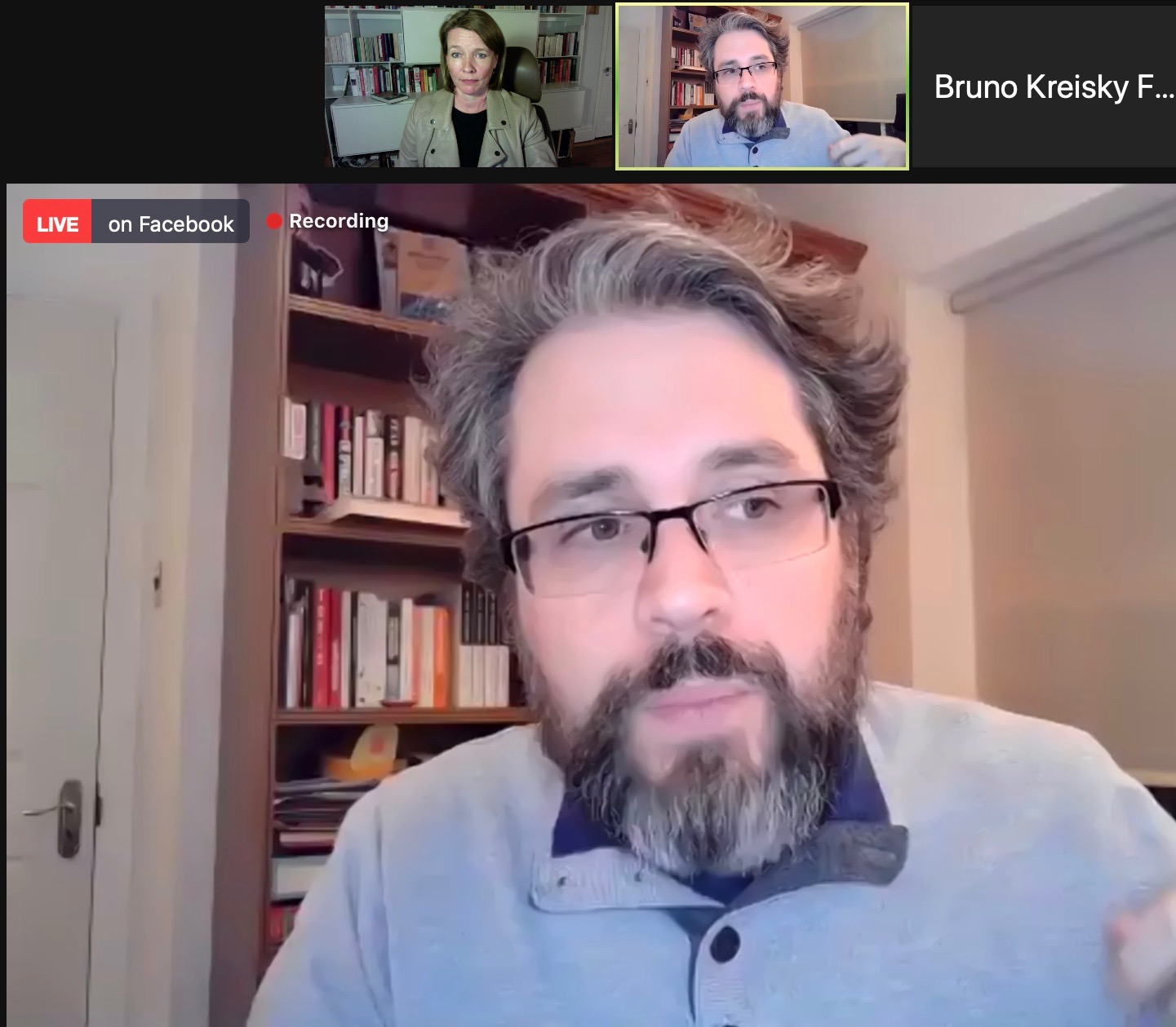 Philoxenia with Anthony Barnett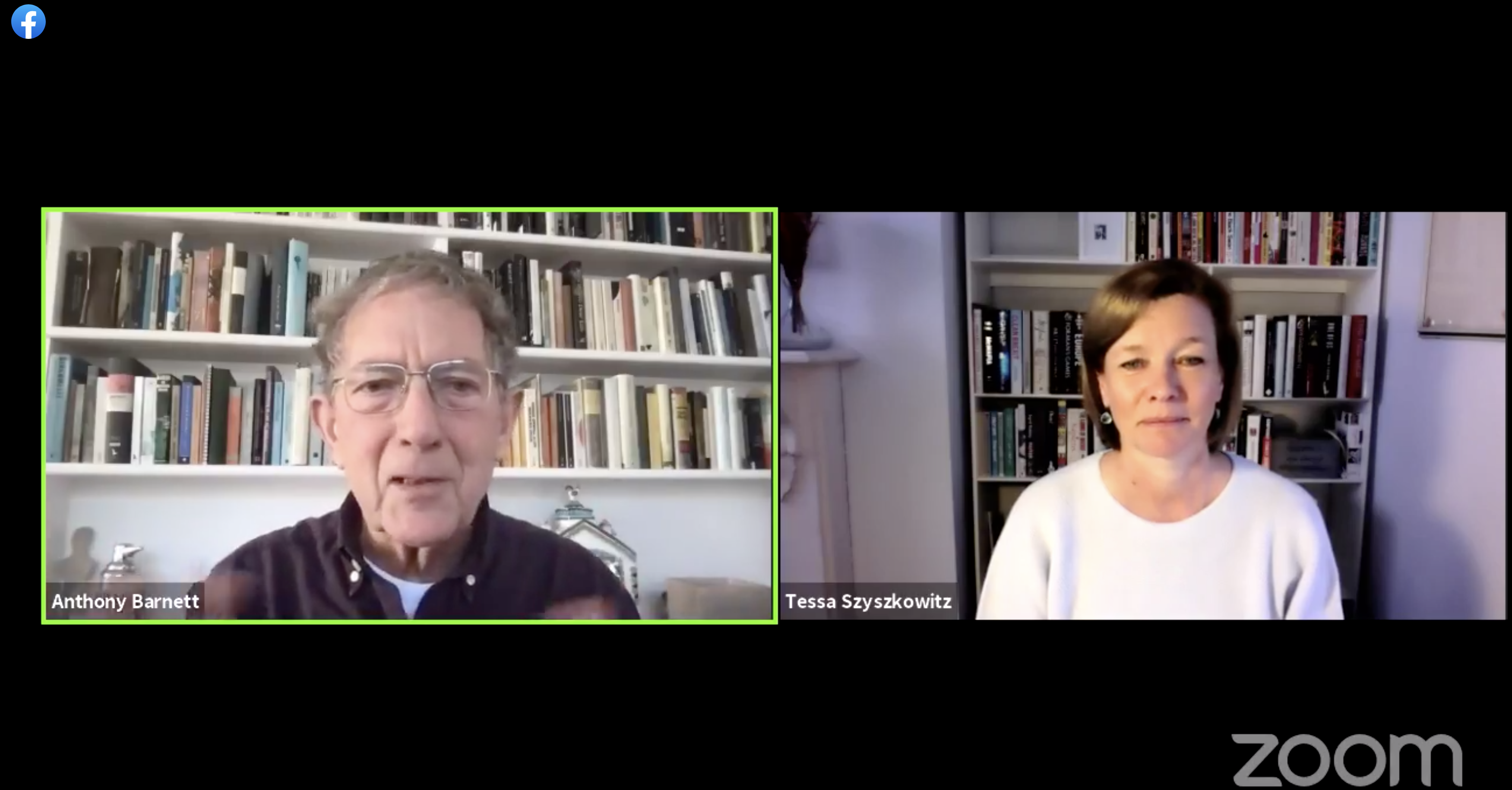 Philoxenia mit Elif Shafak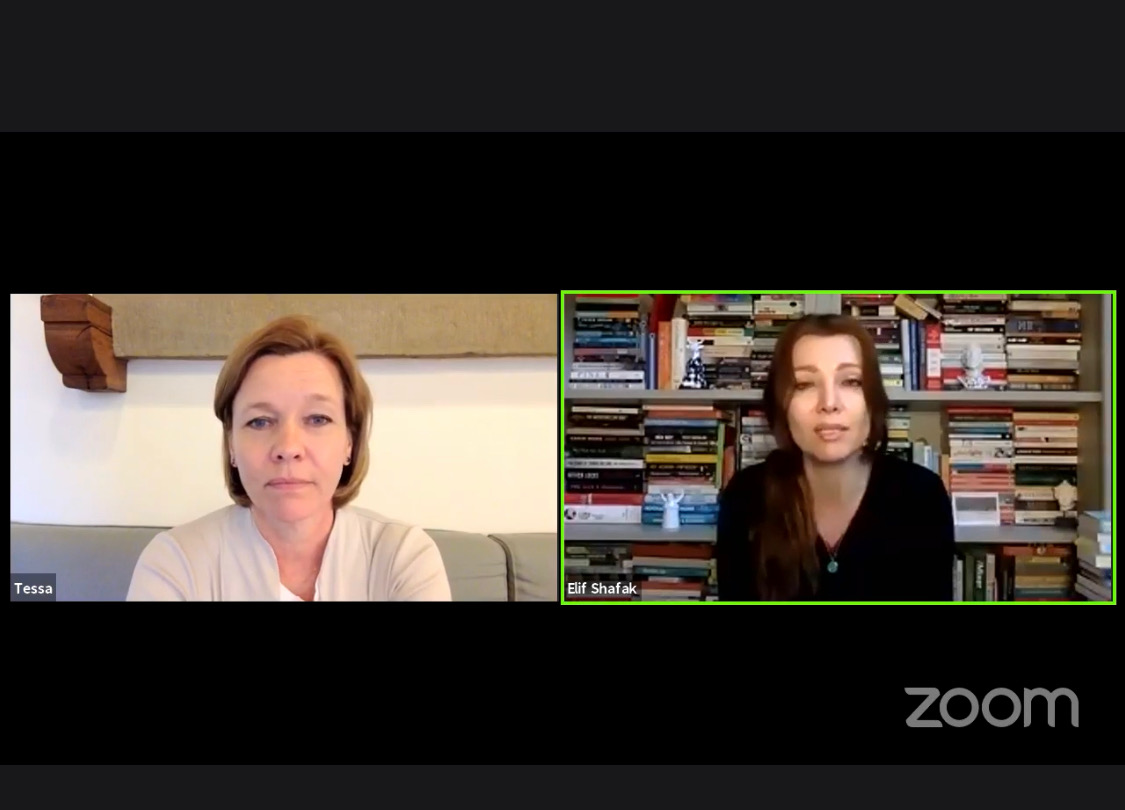 Philoxenia mit Géraldine Schwarz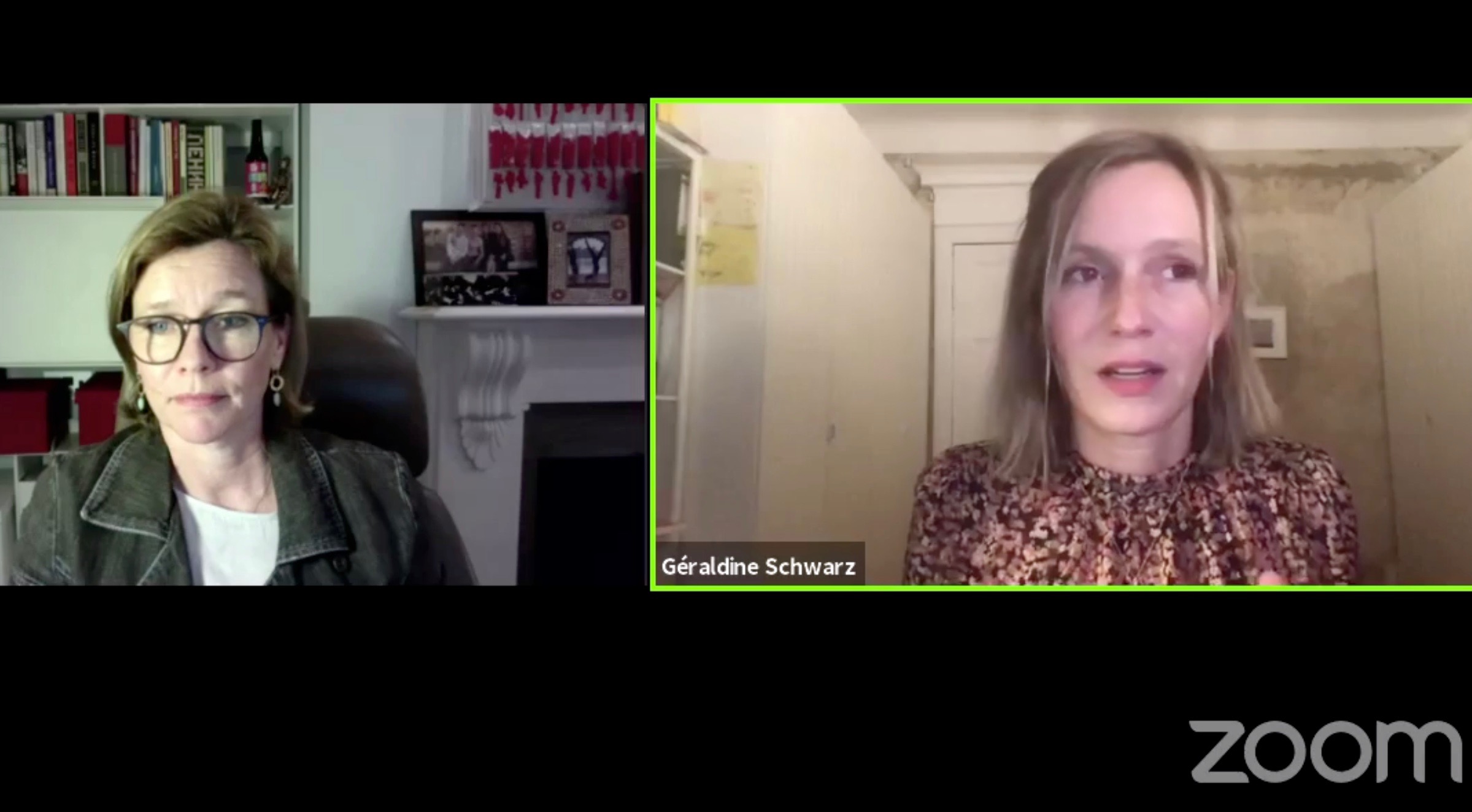 Philoxenia mit Gabriele Winker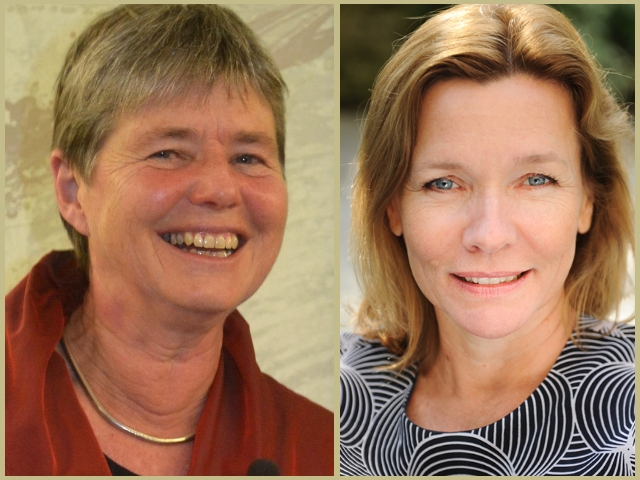 Philoxenia with Sophy Roberts the Lost Pianos of Siberia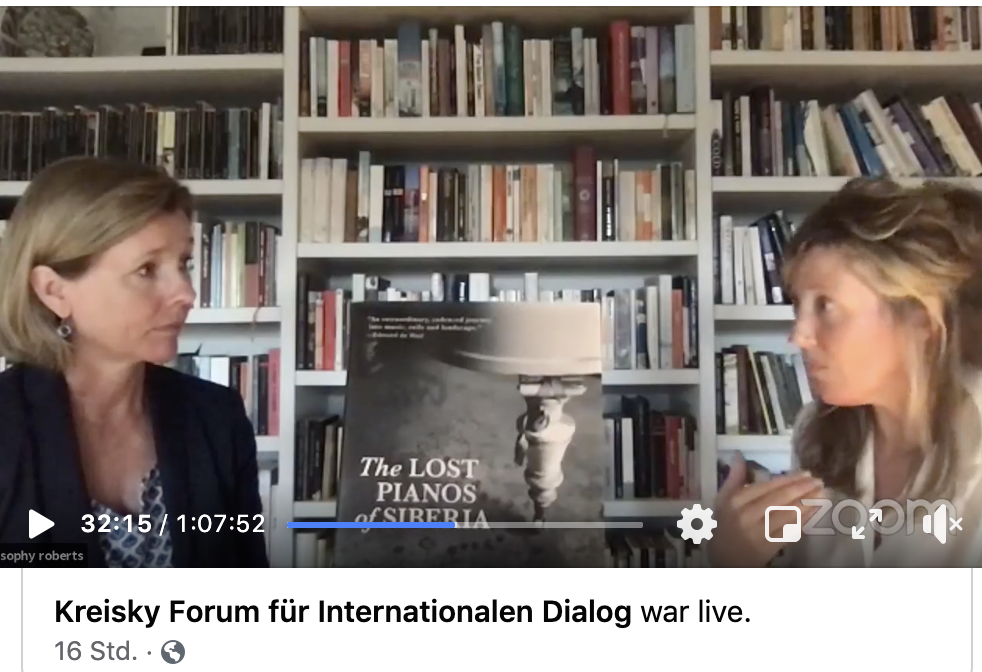 Philoxenia mit Alison Smale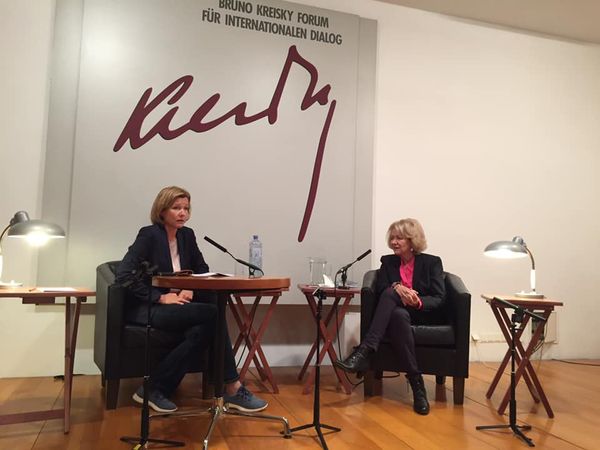 Philoxenia with Eva Illouz WHO ARE THE WINNERS OF THE CORONA CRISIS?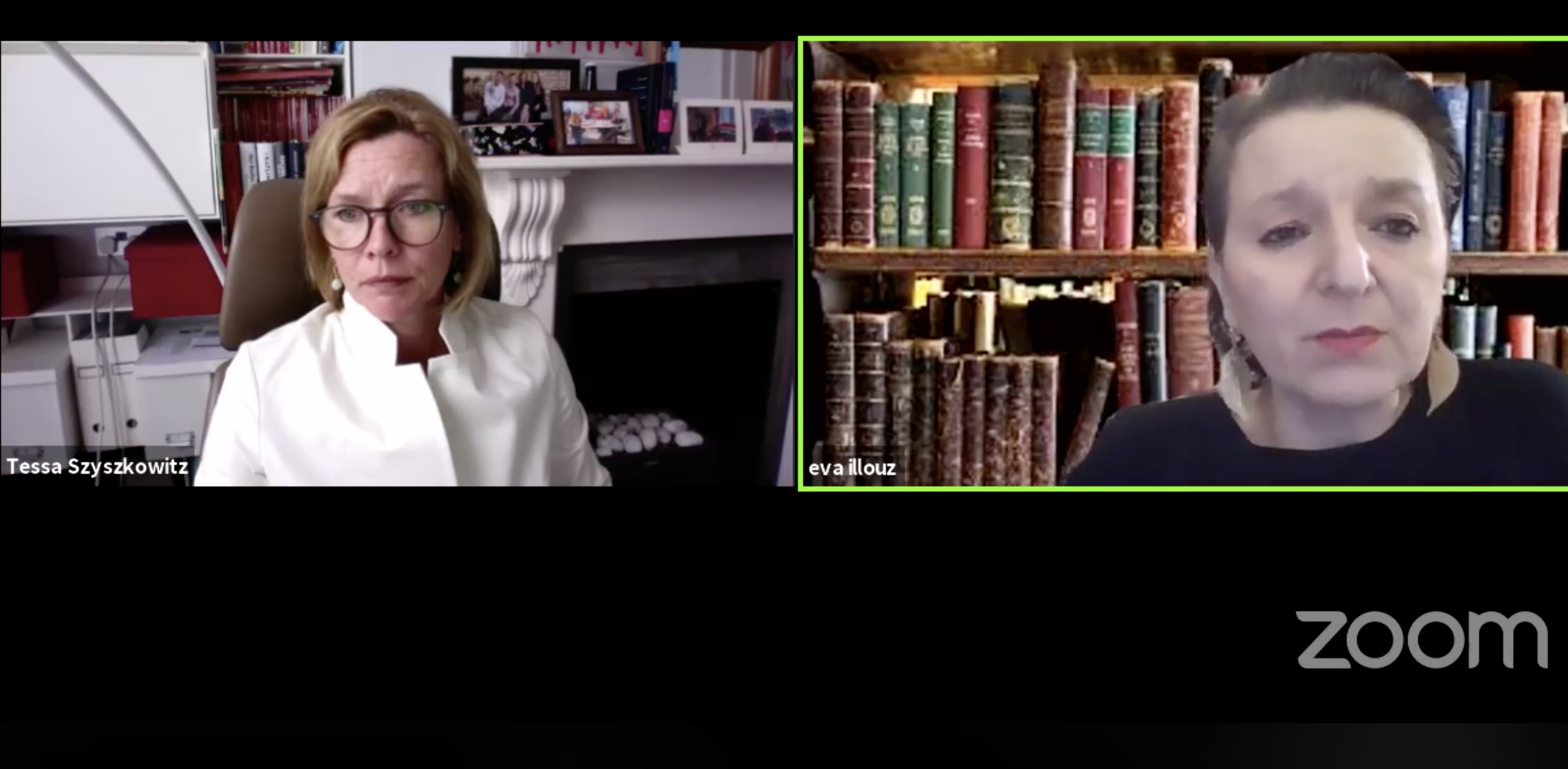 Philoxenia mit Nina Khrushcheva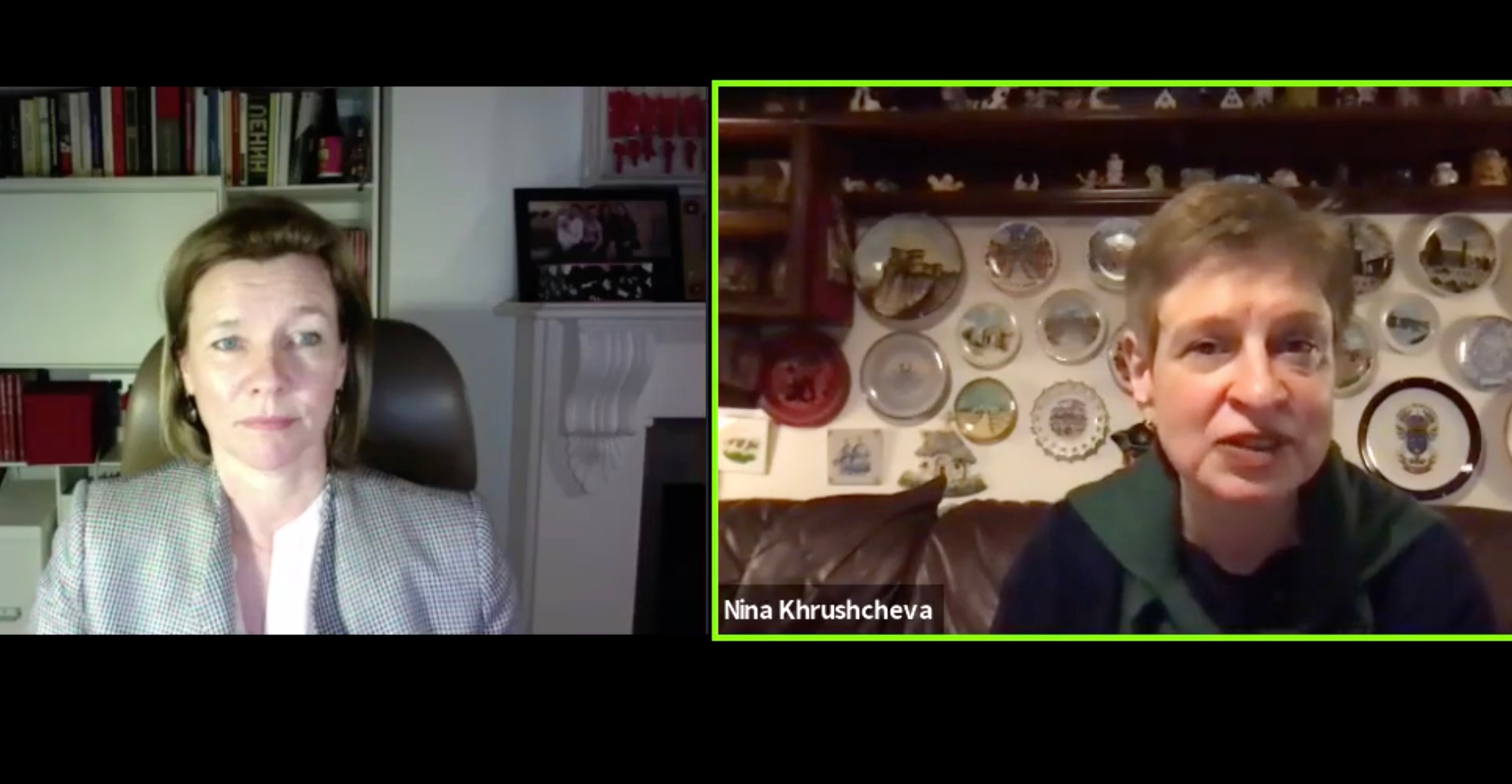 Philoxenia with Laura Parker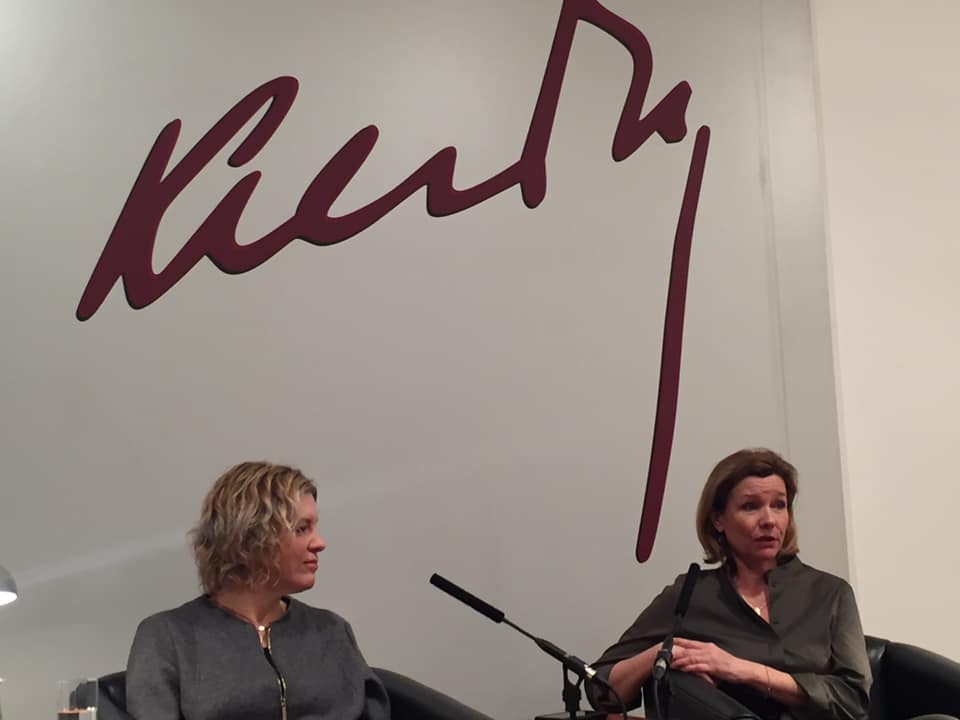 Philoxenia with Avivah Wittenberg-Cox Are female leaders particularly good at managing the Coronacrisis?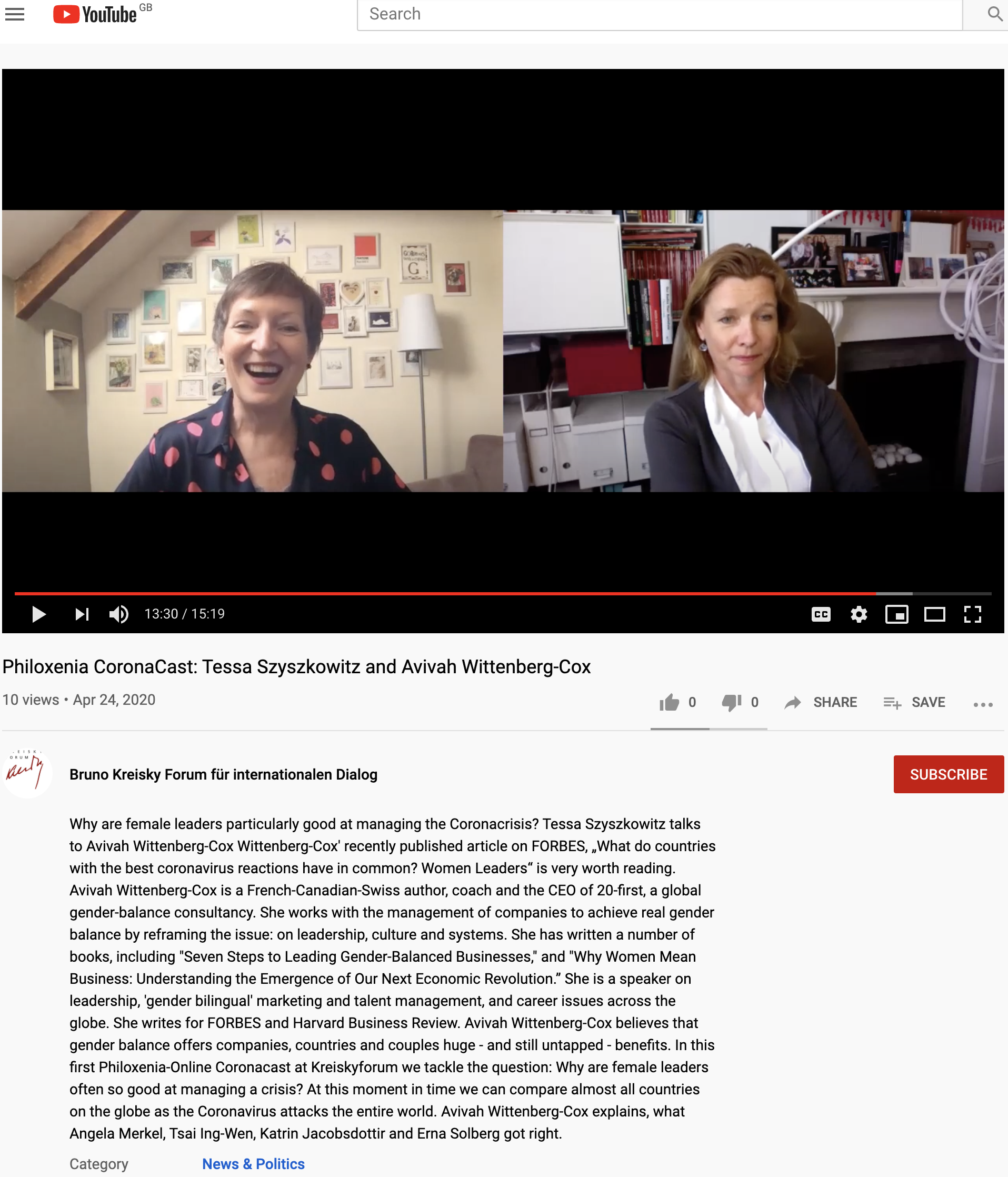 Philoxenia - Book Presentation of Middle England with Jonathan Coe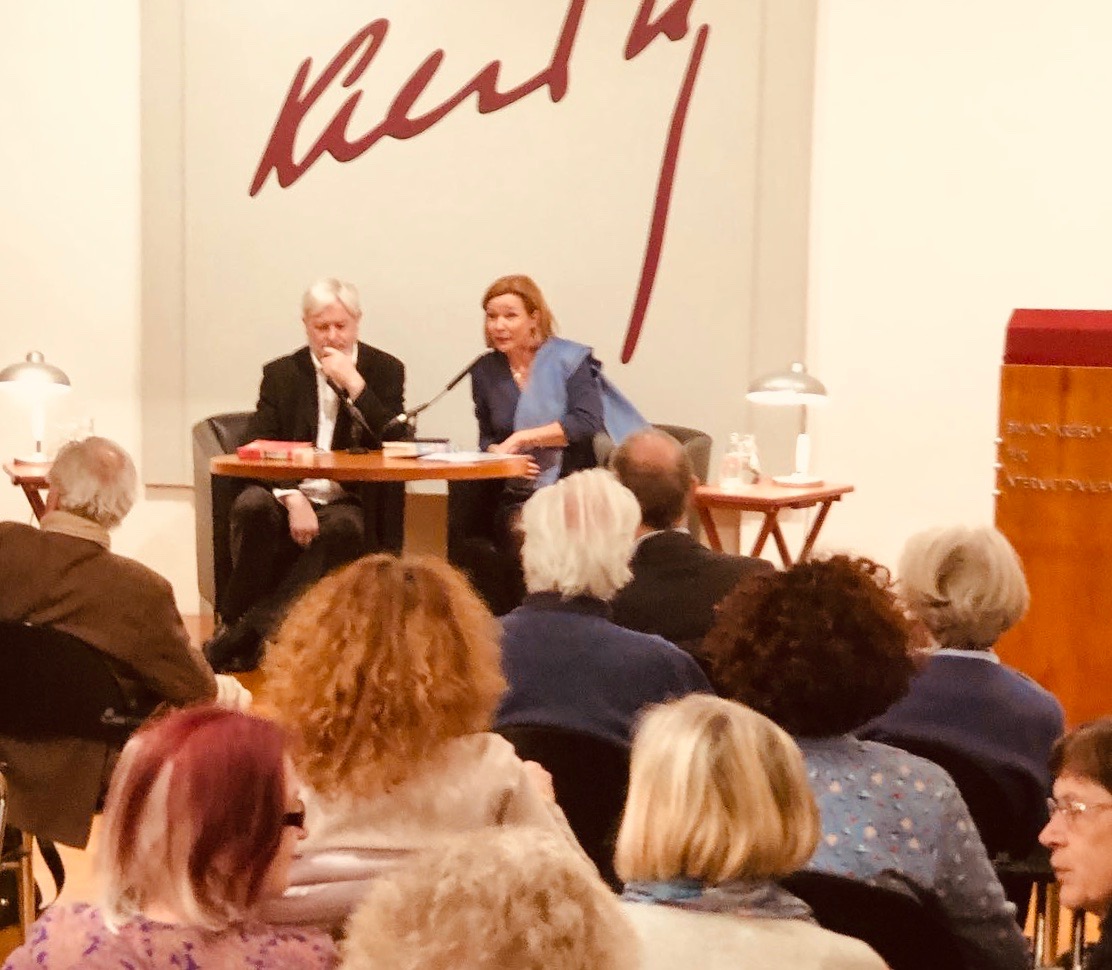 Sky news debate w Adam Boulton EU-elections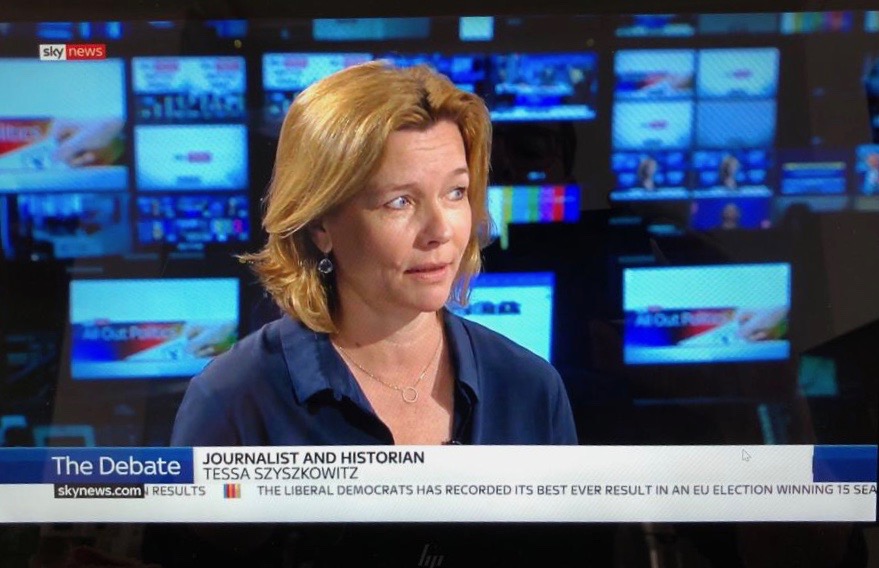 PHILOXENIA MISHA GLENNY | HOW TO FIGHT McMAFIA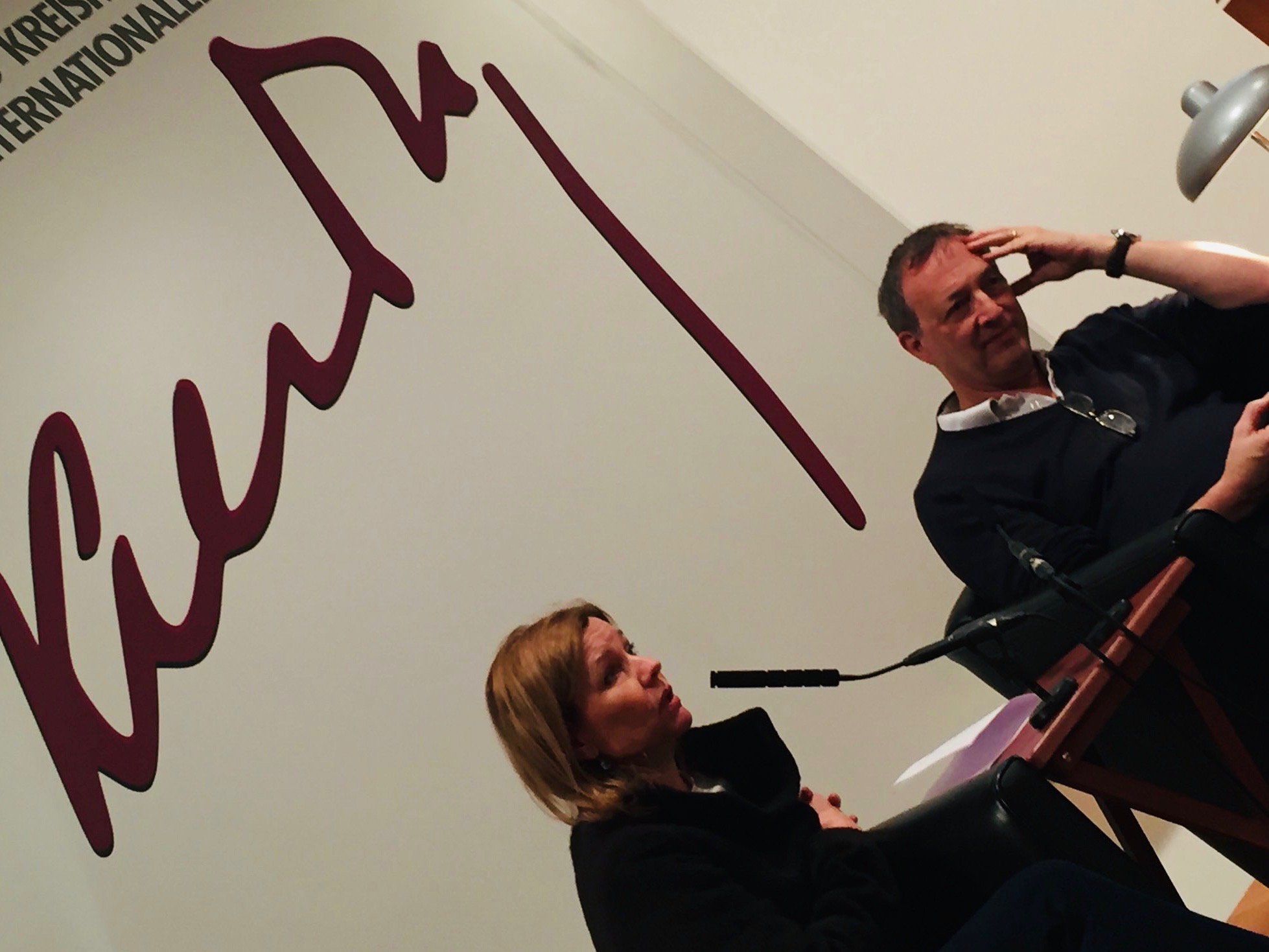 Phoenixrunde - Nach dem Brexit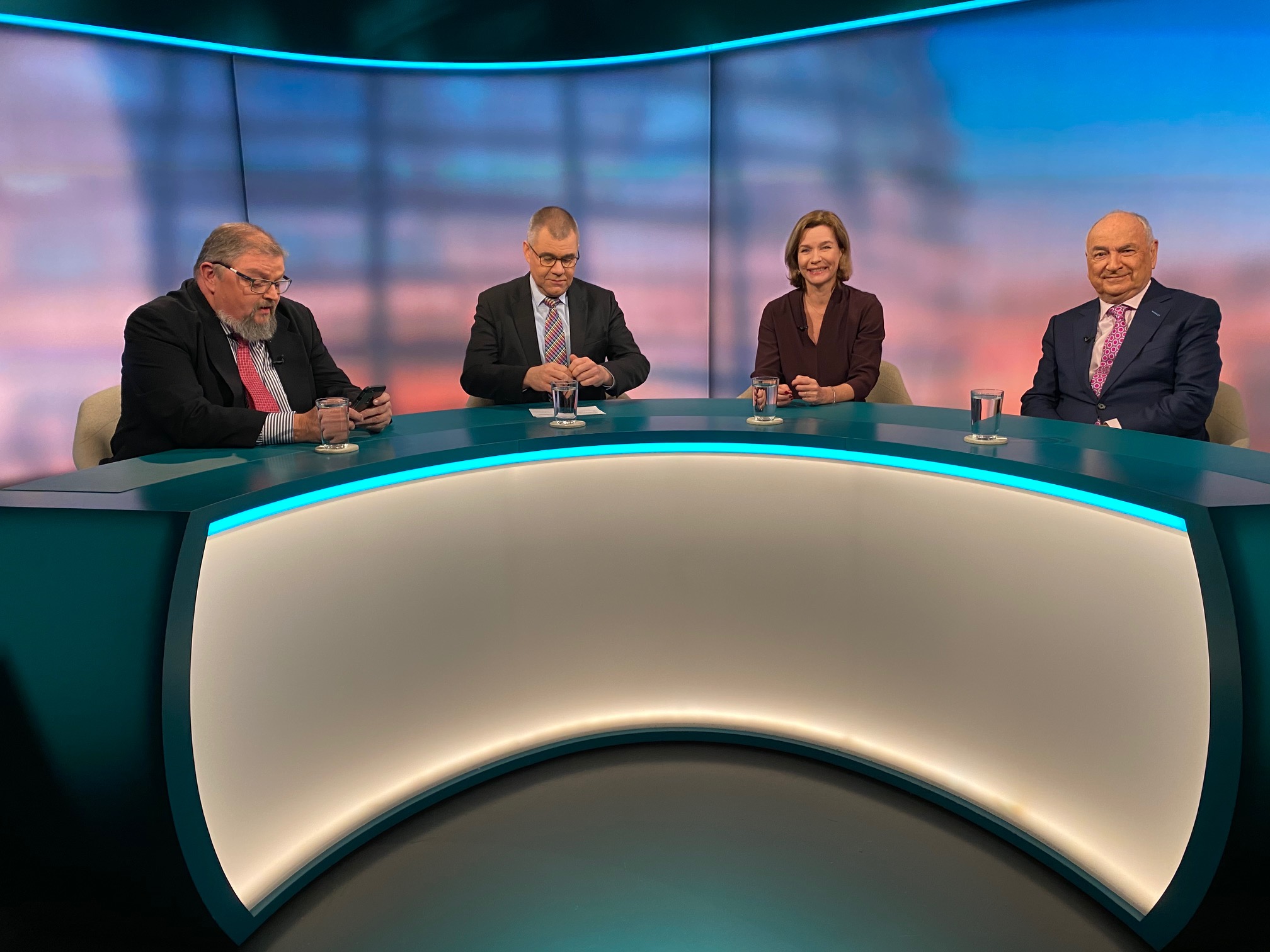 PHILOXENIA THE LIGHT THAT FAILED with Ivan Krastev & Stephen Holmes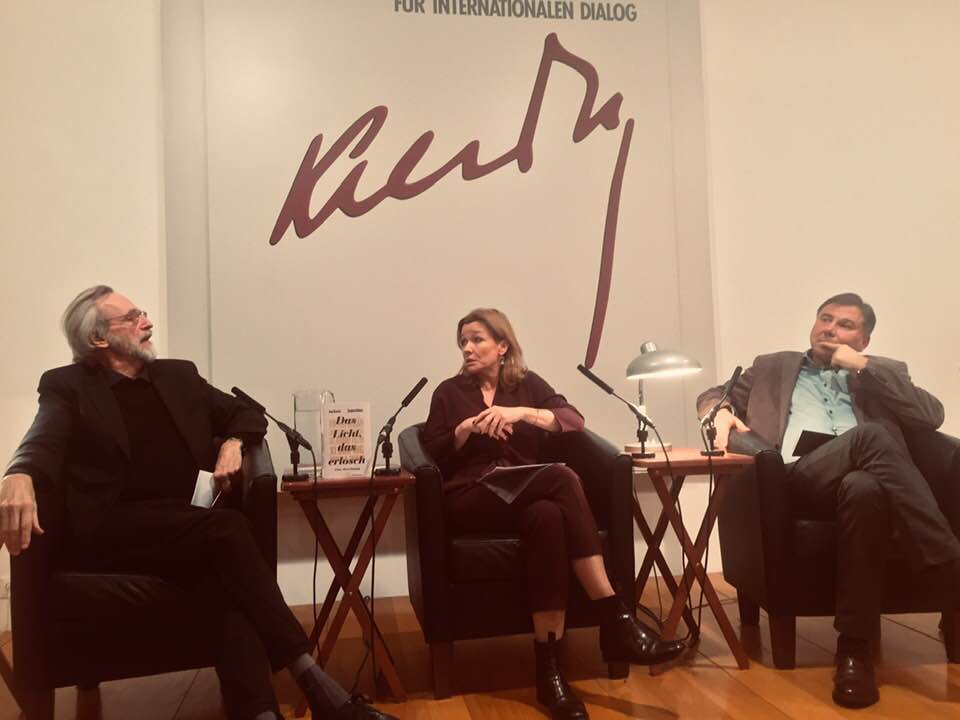 Tea for 2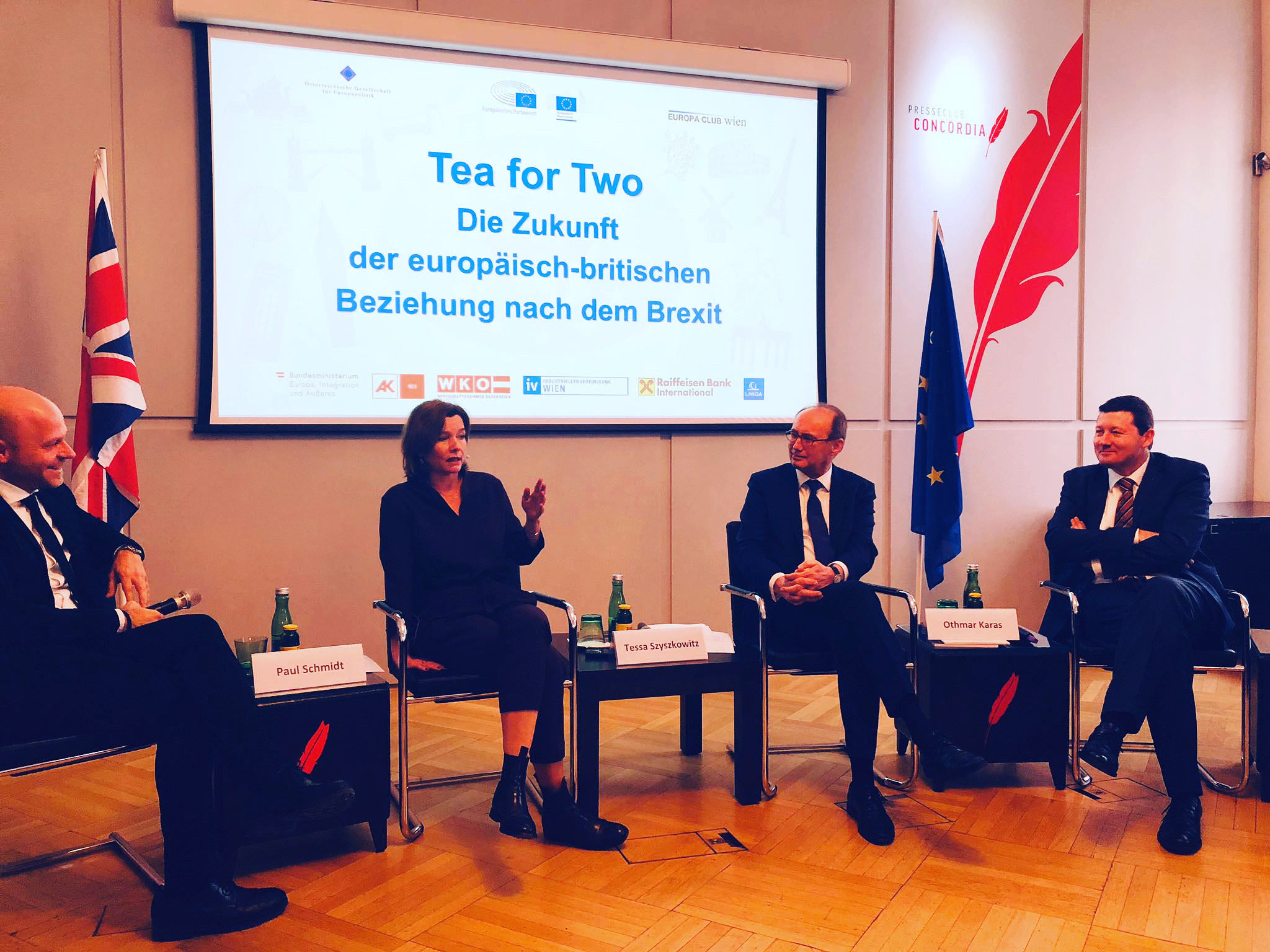 Britannien und die EU nach dem Brexit
mit Martin Selmayr, Othmar Karas & Paul Schmidt
Presseclub Concordia
Philoxenia mit Lorenz Gallmetzer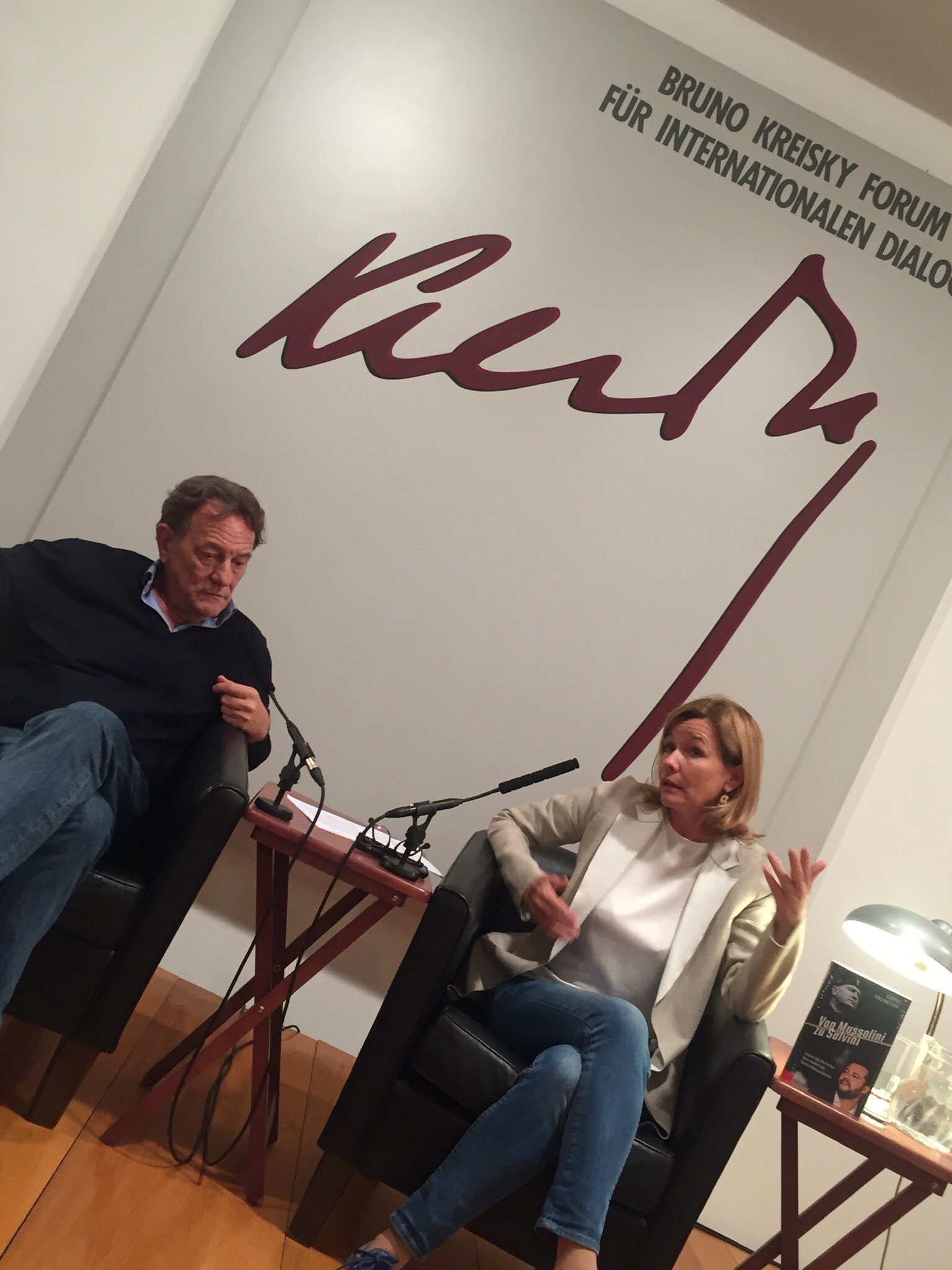 Von Mussolini zu Salvini
Philoxenia Politikfrauen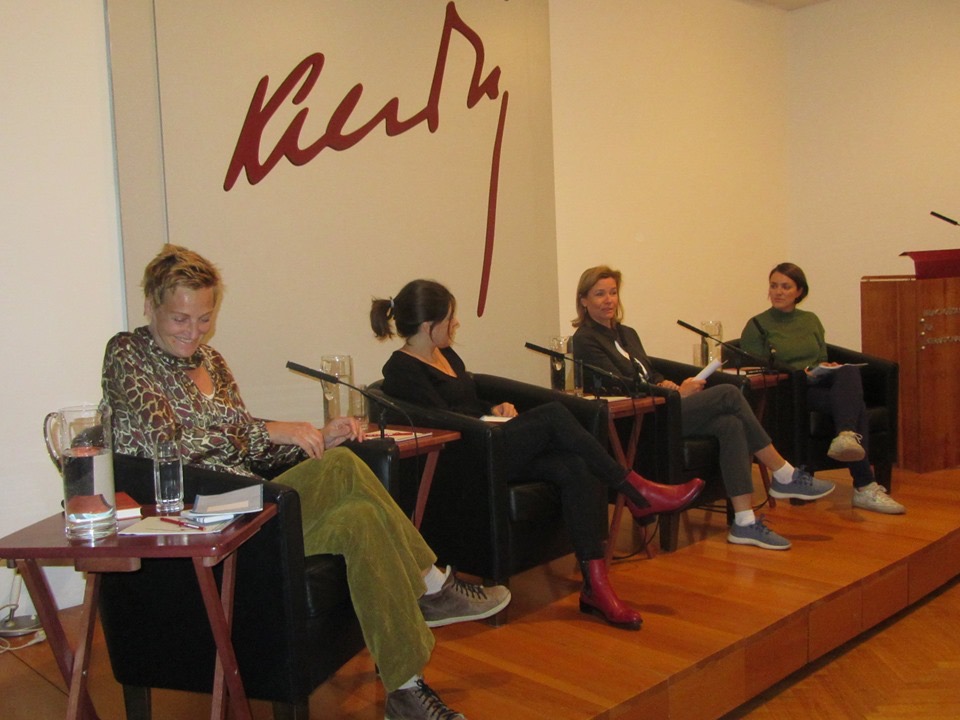 PHILOXENIA – EUROPA IST EINE FRAU  
SIBYLLE HAMANN und SARA COSTA über ADELHEID POPP
POLITIKFRAUEN
Philoxenia with Gideon Levy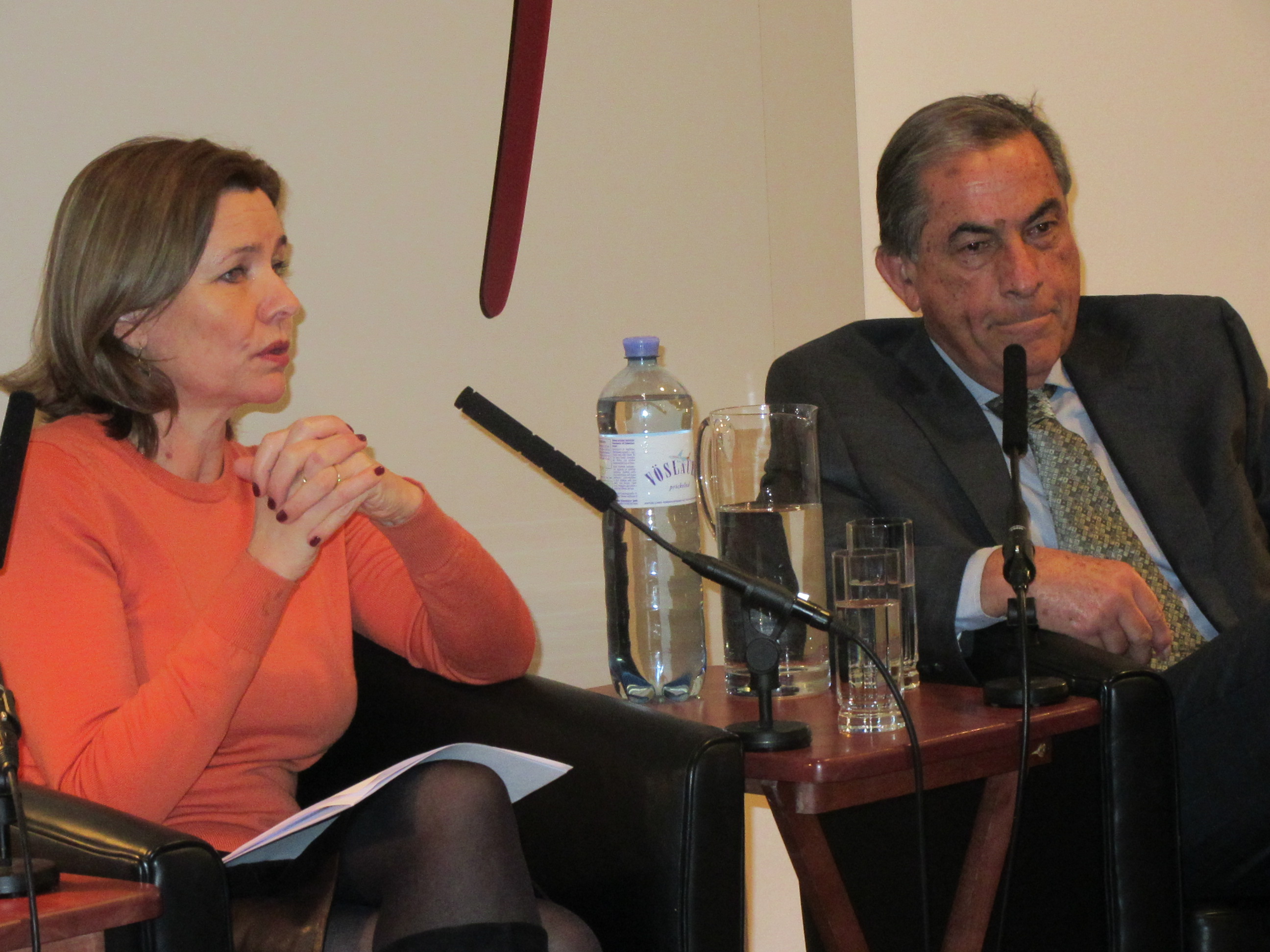 Das Alter, Mutter und ich - Buchpräsentation mit Katja Jungwirth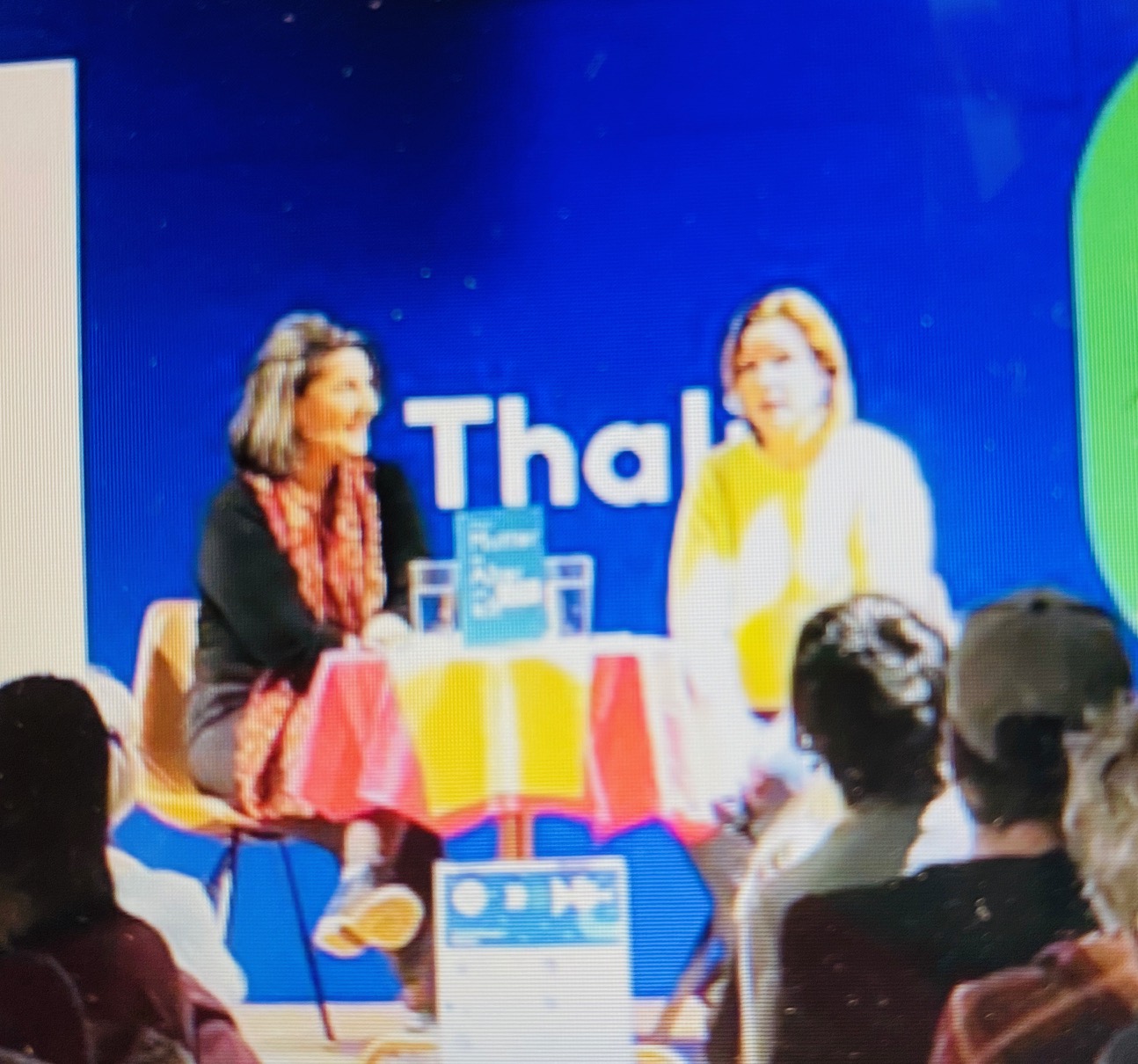 Ratlines - Philoxenia with Philippe Sands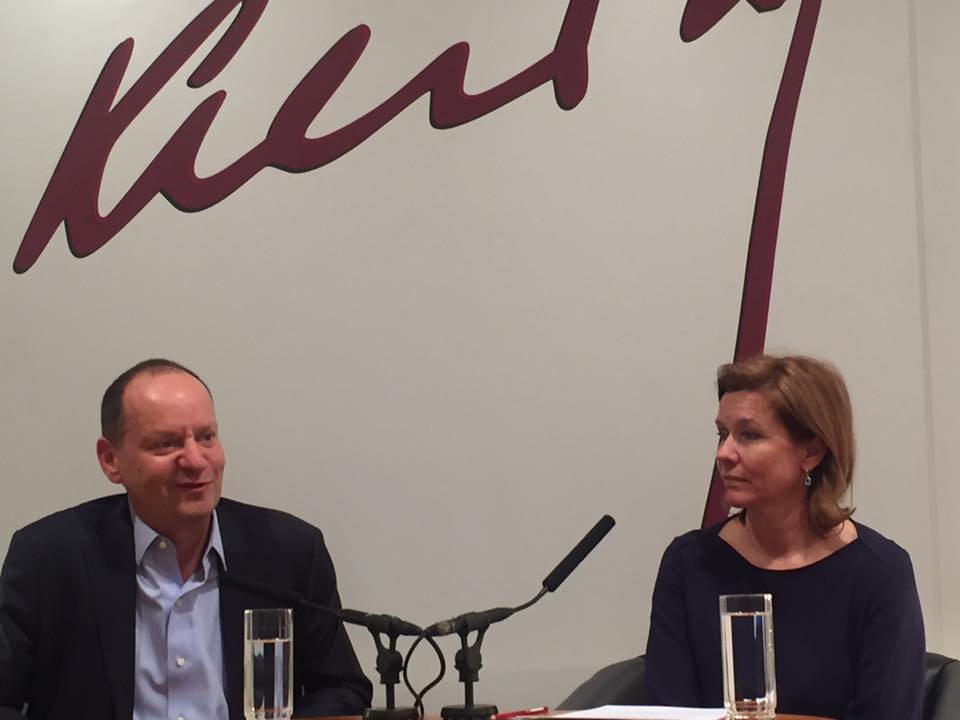 Ratlines - Philoxenia with Philippe Sands
Philoxenia SIR IVAN ROGERS | ENDLESS BREXIT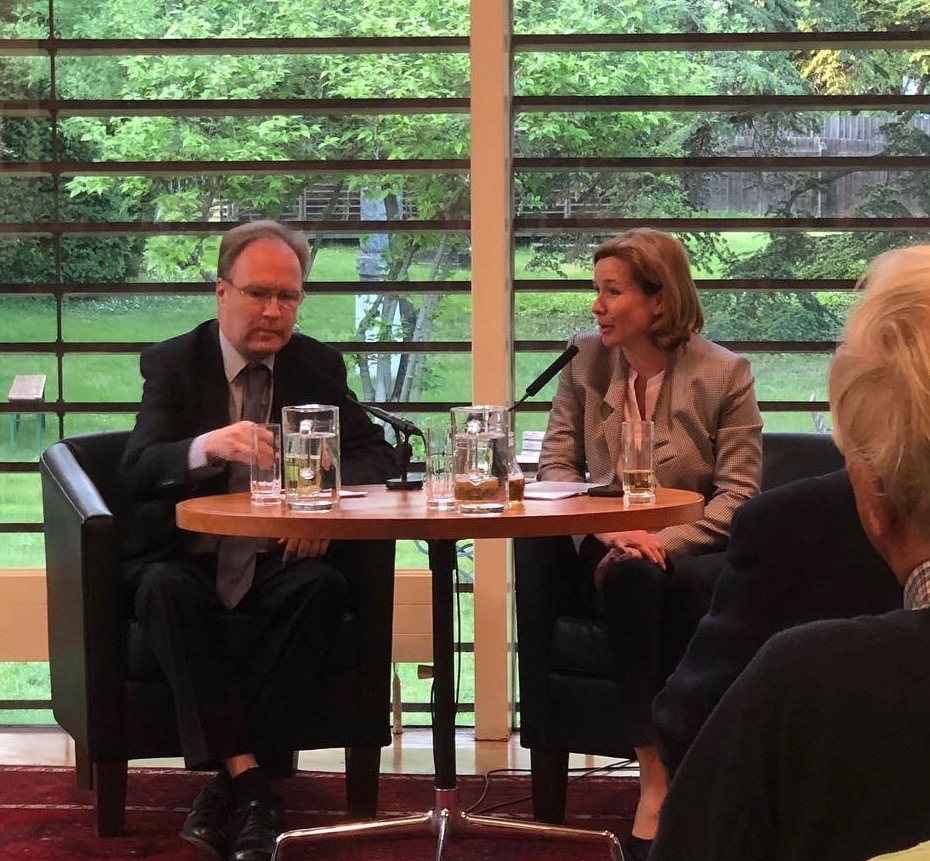 Philoxenia The Light That Failed with Ivan Krastev & Stephen Holmes
PHILOXENIA – Europe is a Woman Maria Berger und Anna Sporrer 

Wake Up Europe! - Philoxenia mit Annalisa Piras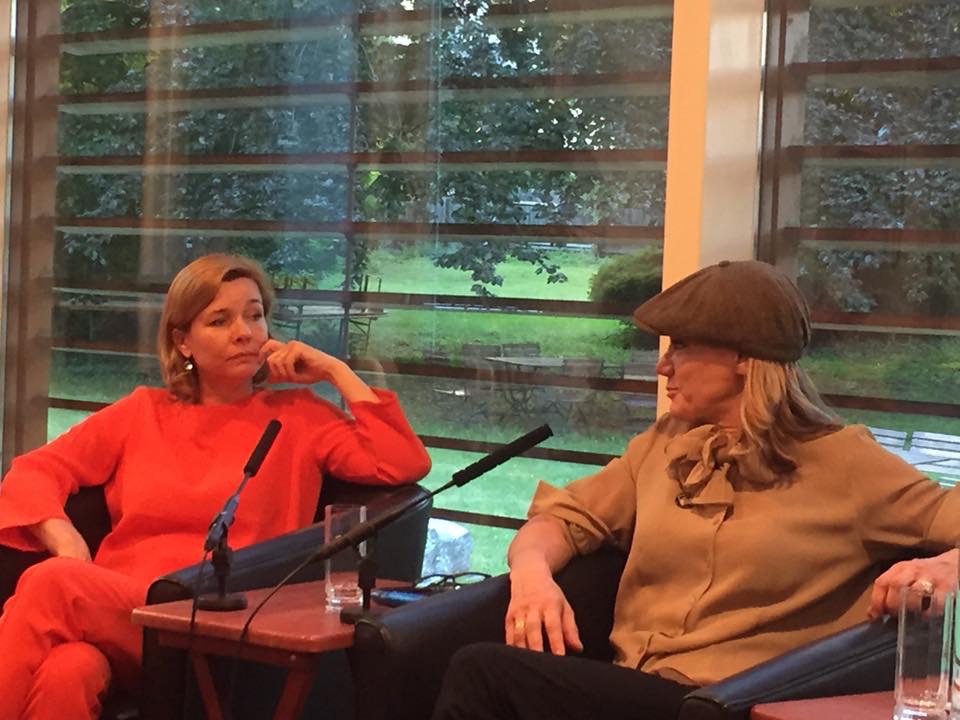 Book presentation: Echte Engländer - Britannien und der Brexit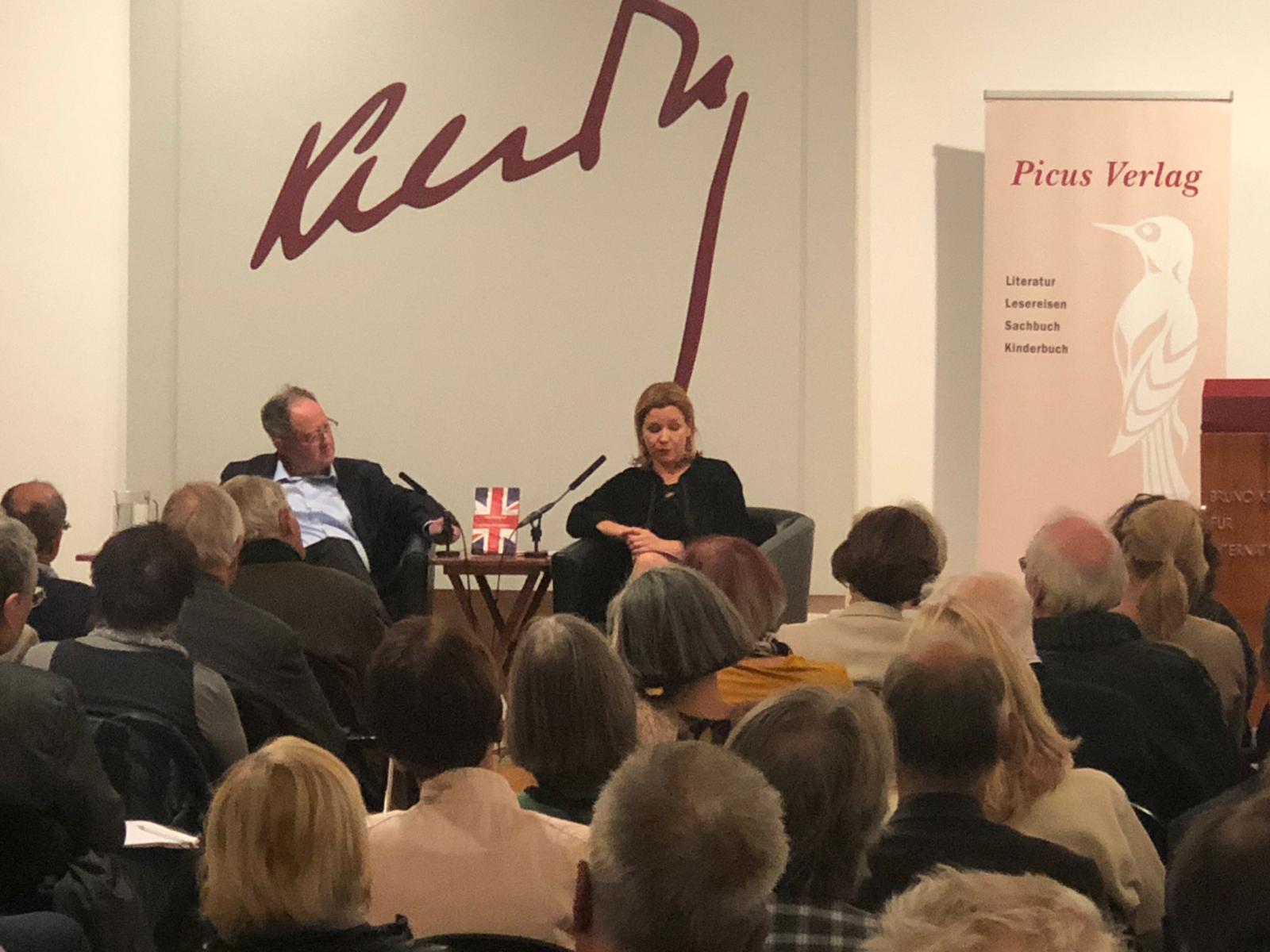 PHILOXENIA – EUROPA IST EINE FRAU Caroline de Gruyter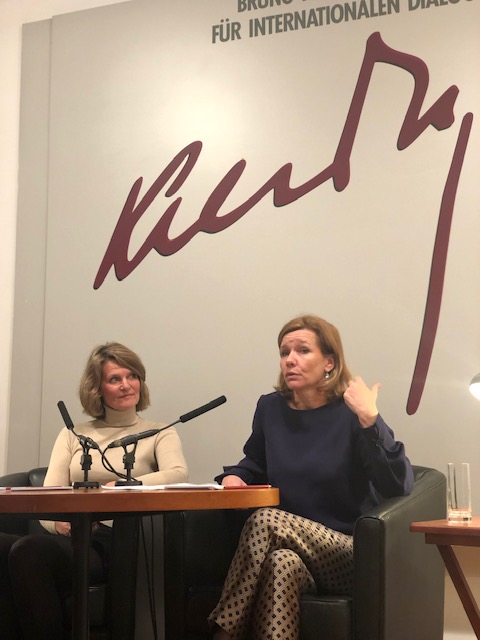 Philoxenia with Lucy Mair: Human trafficking, from prosecution to protection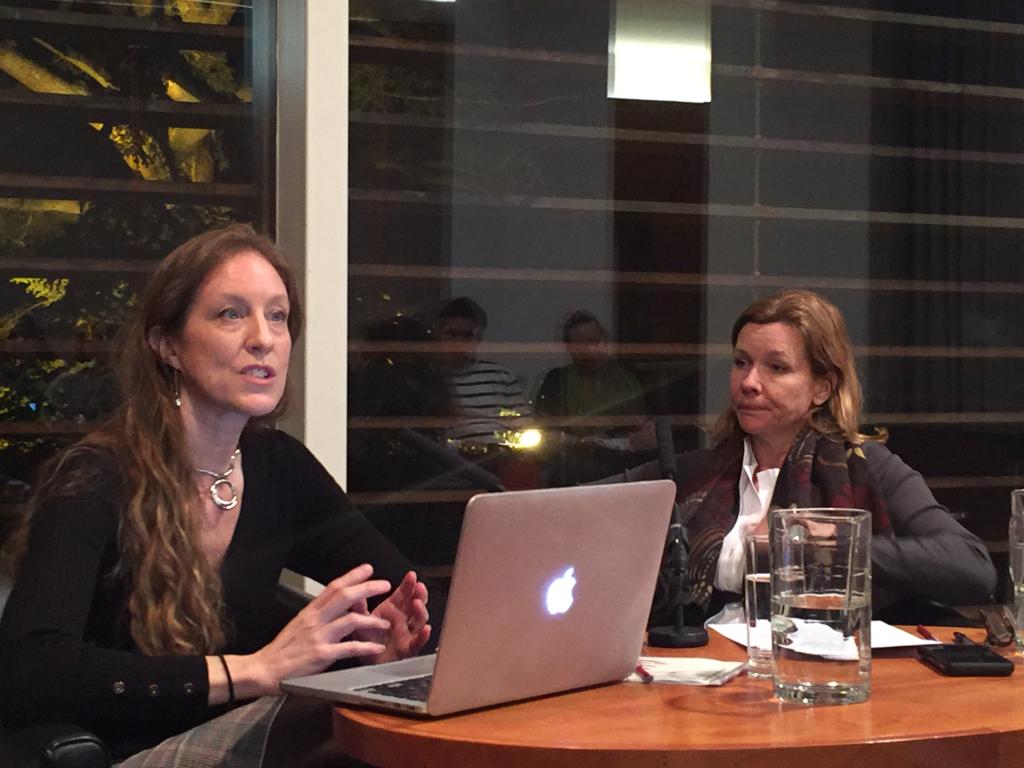 Brexit: Deal or No Deal? IWM-Debate at Burgtheater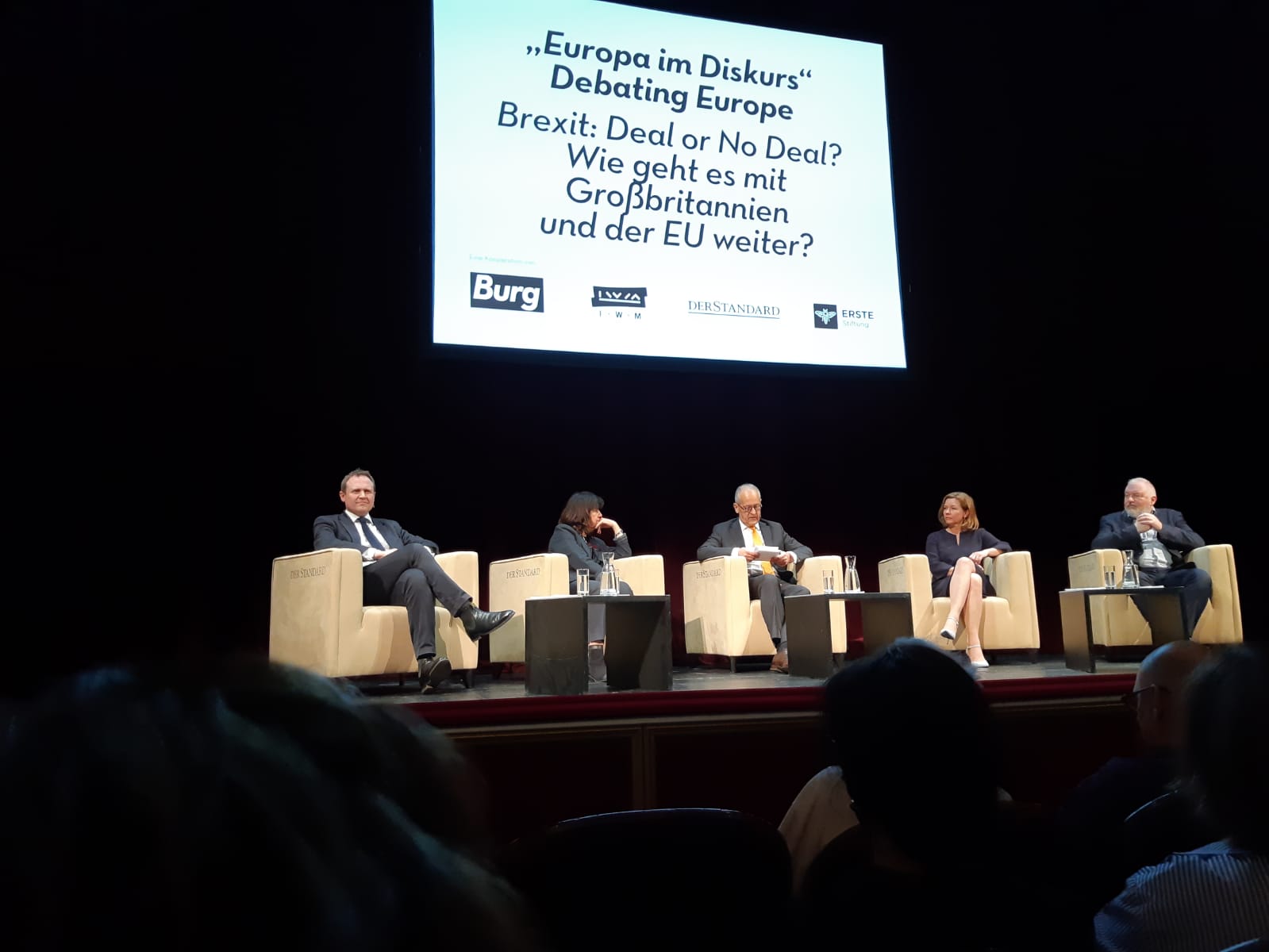 Philoxenia/Europa ist eine Frau mit Daniela Bankier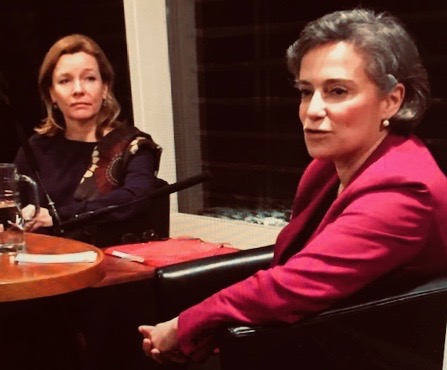 Philoxenia with Elleke Boehmer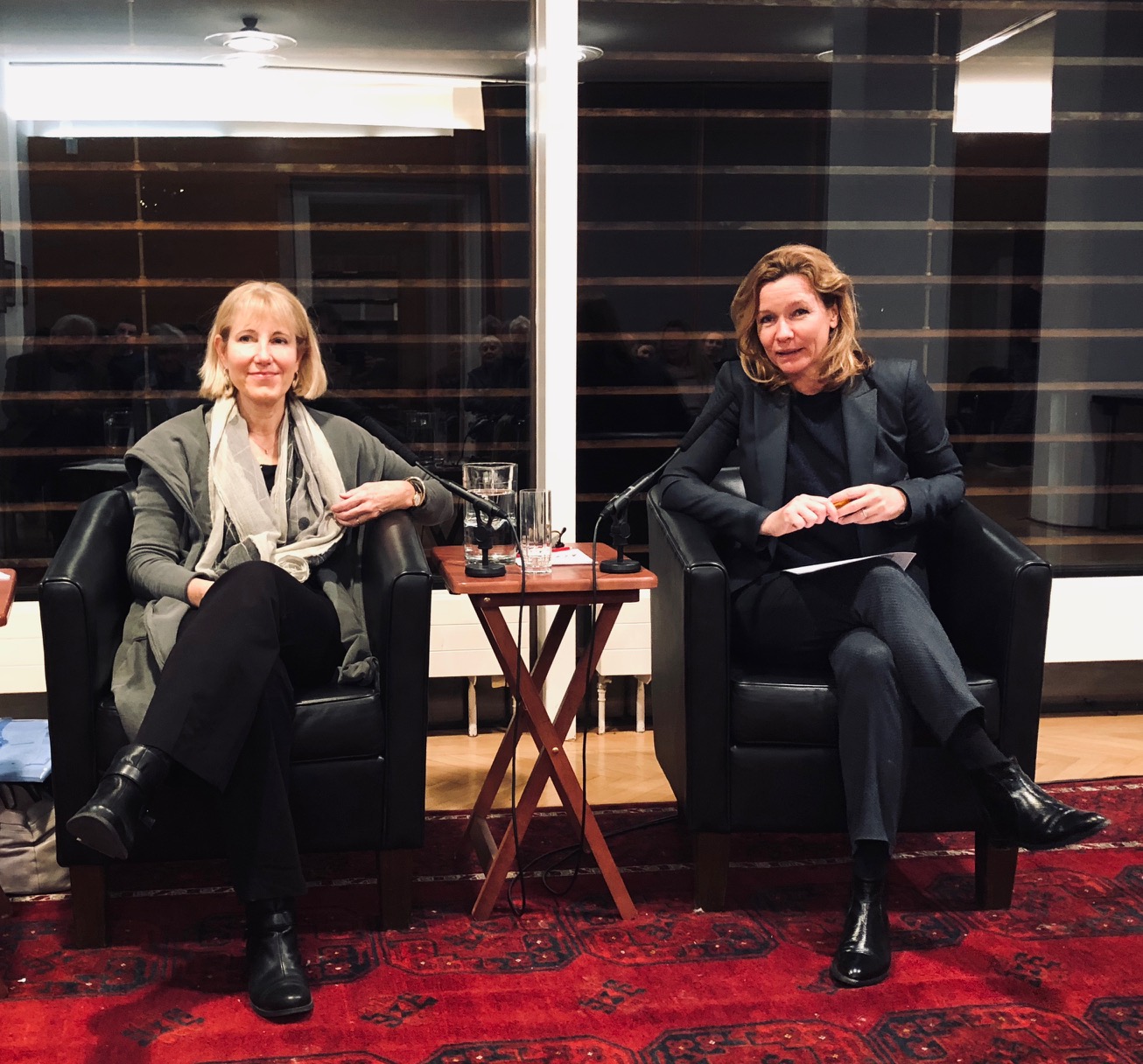 PHILOXENIA: Karin von Hippel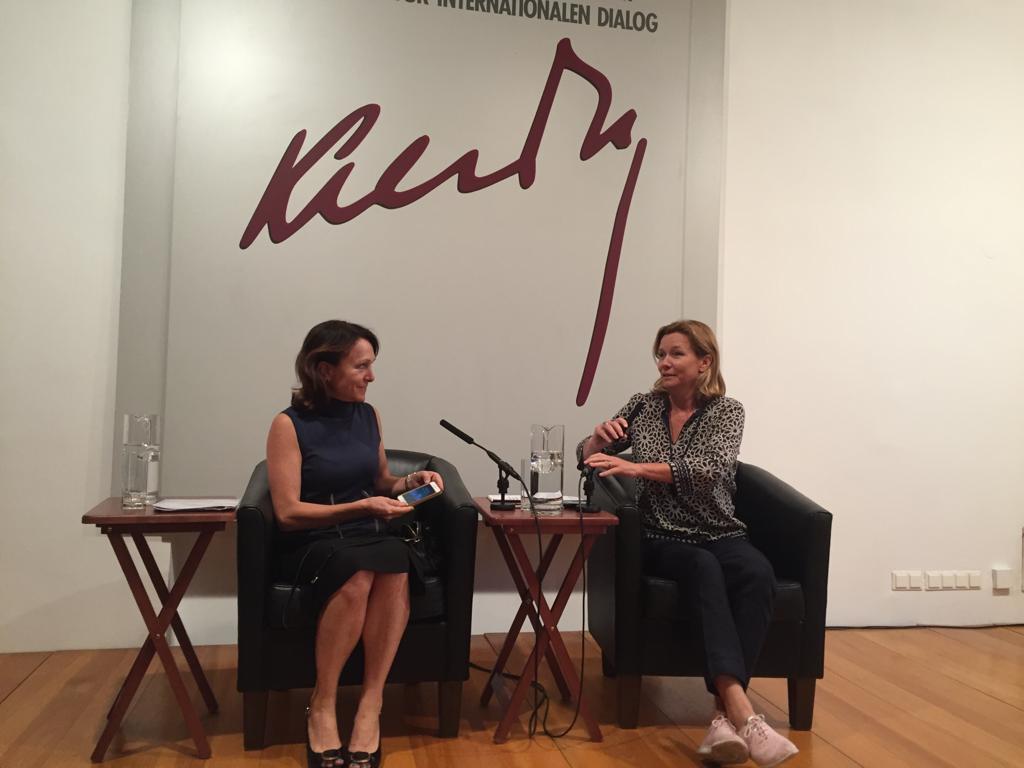 Book Presentation of "Do They Mean Us?

Gast des Tages bei der Deutschen Welle
Echte Engländer auf der Buch Wien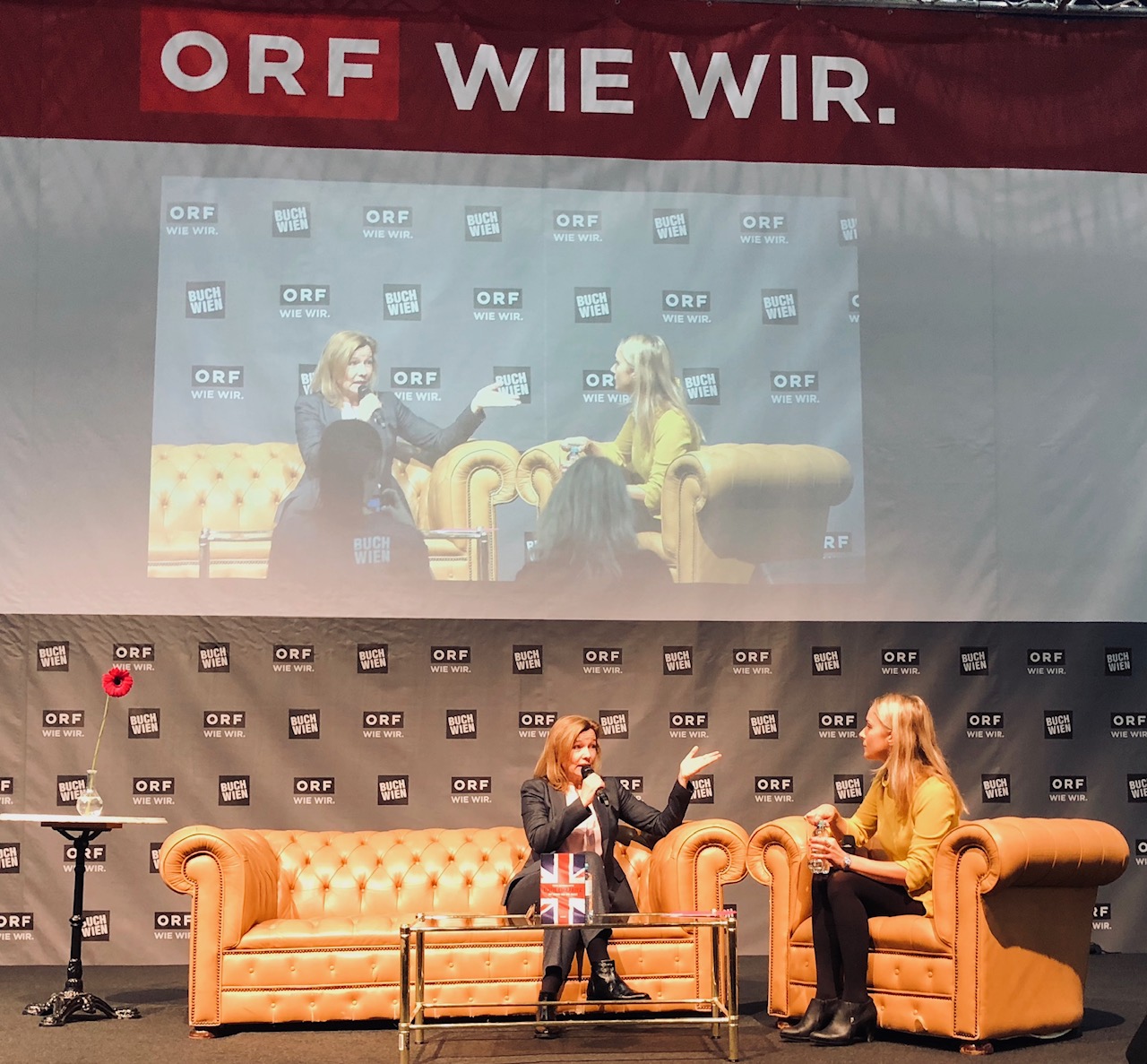 Echte Engländer bei Falter Radio
PHILOXENIA: Rayan Nezzar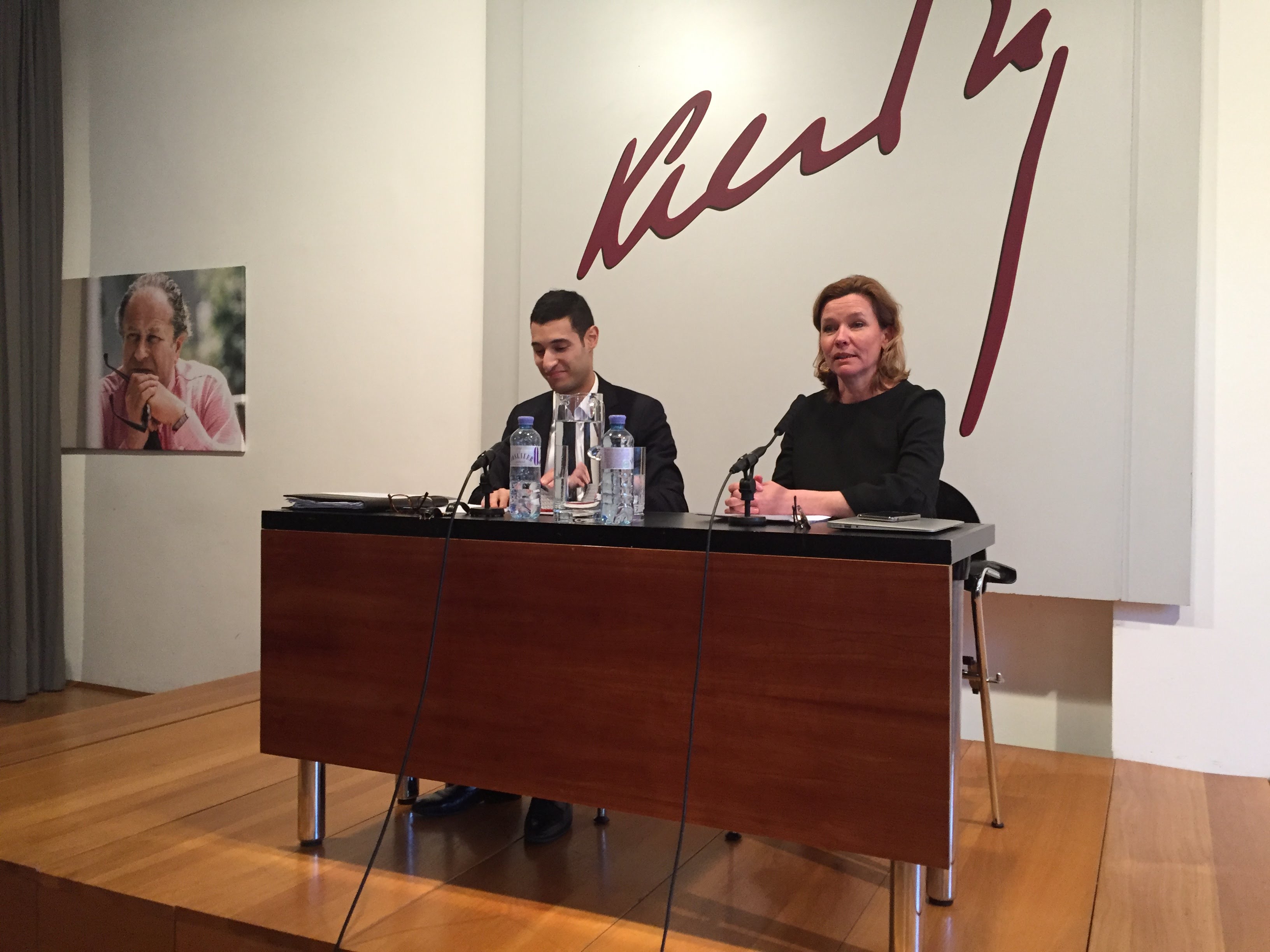 Europa im Widerspruch - Im Gespräch mit Barbara Coudenhove-Kalergi, Agnes Heller, Peter Michael Lingens und Tessa Szyszkowitz im BSA
Real Englishmen: Britain and Brexit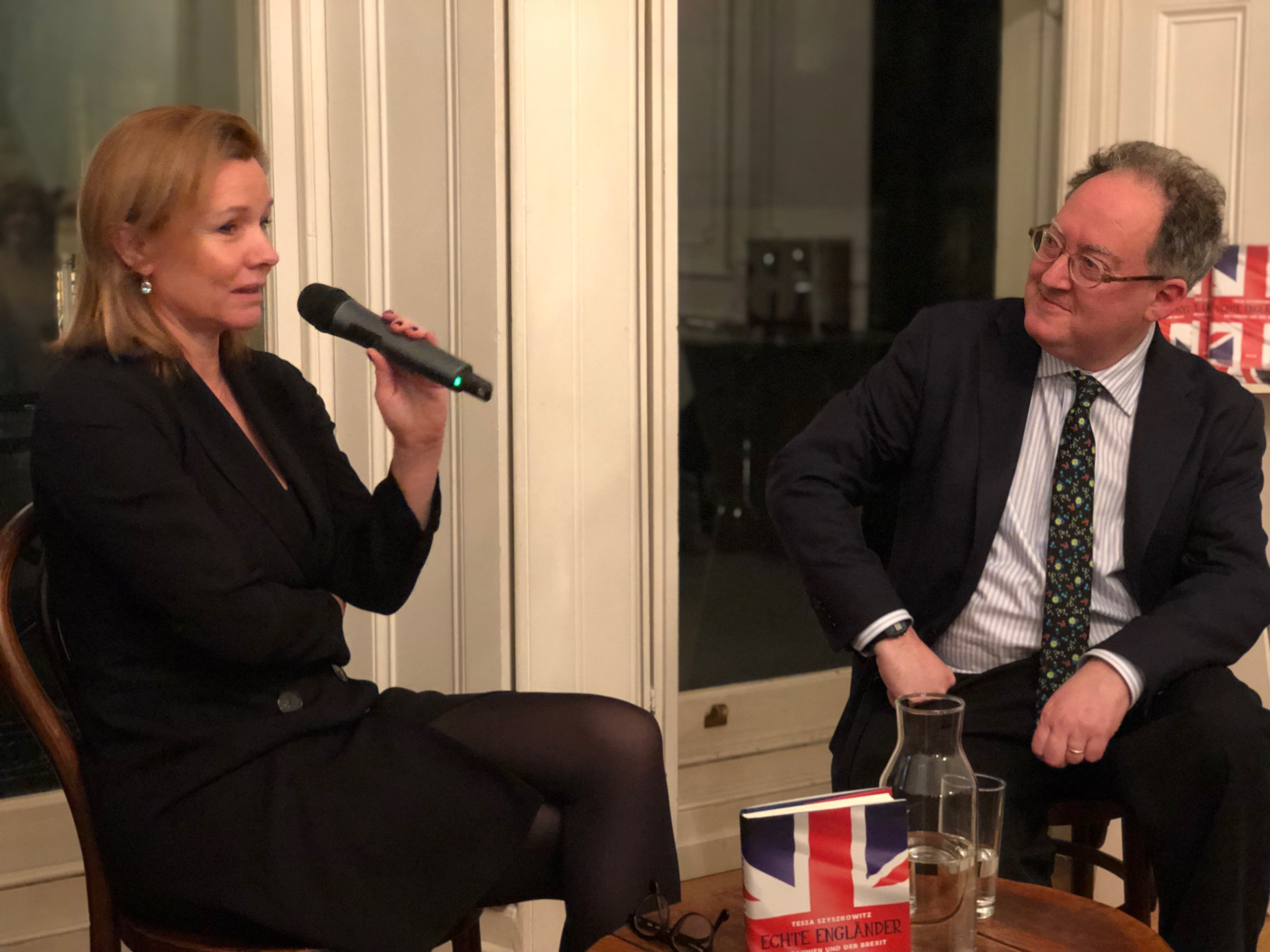 Gideon Rachman in conversation with Tessa Szyszkowitz at the Austrian Cultural Forum in London. 
Philoxenia Refugee news mit Giovanna Dell'Orto & Edith Meinhart

Ö1 Kontext: Echte Engländer
PHILOXENIA: Lisa Nandy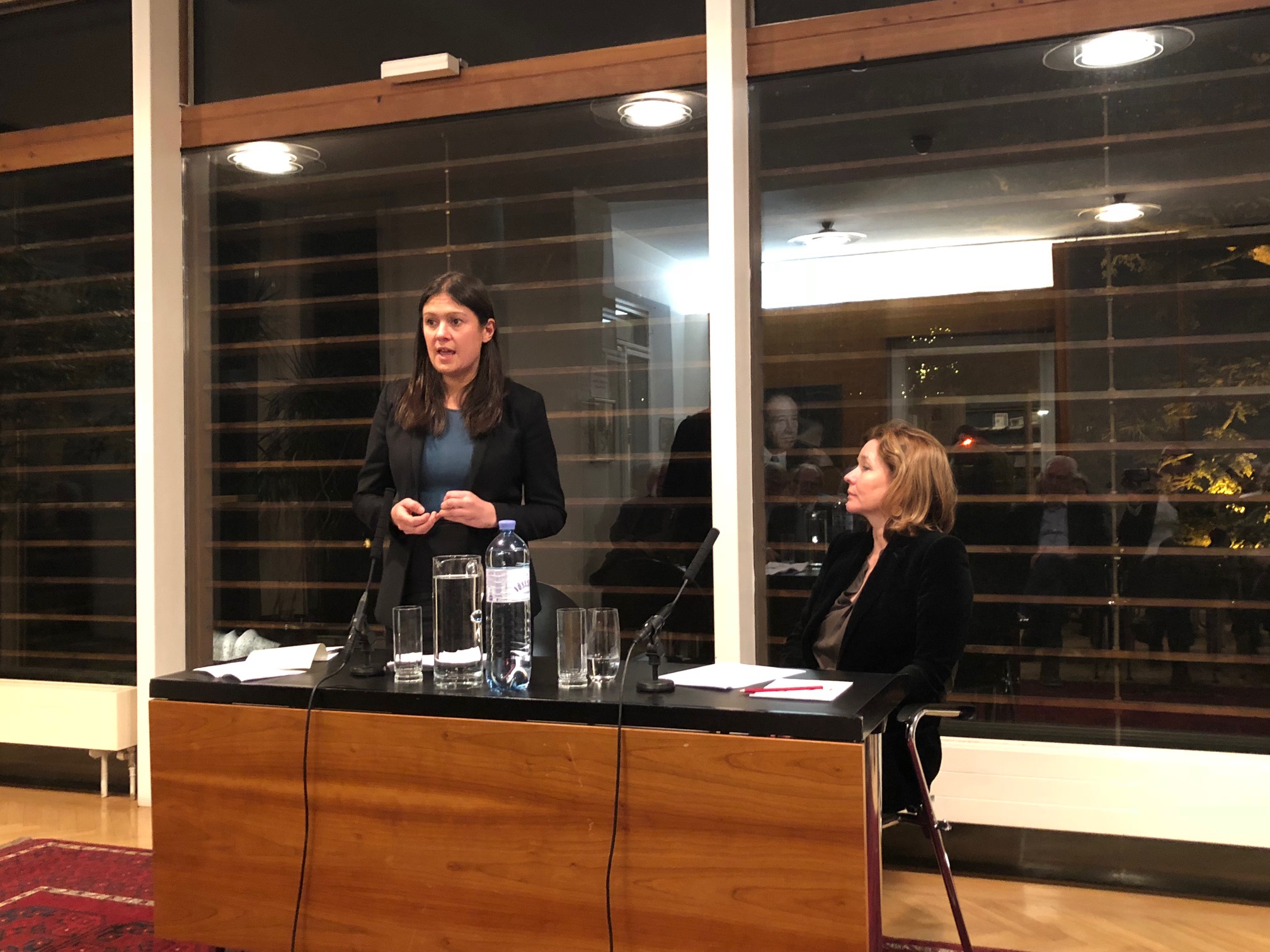 How to make a revolution? Jon Lansman at Philoxenia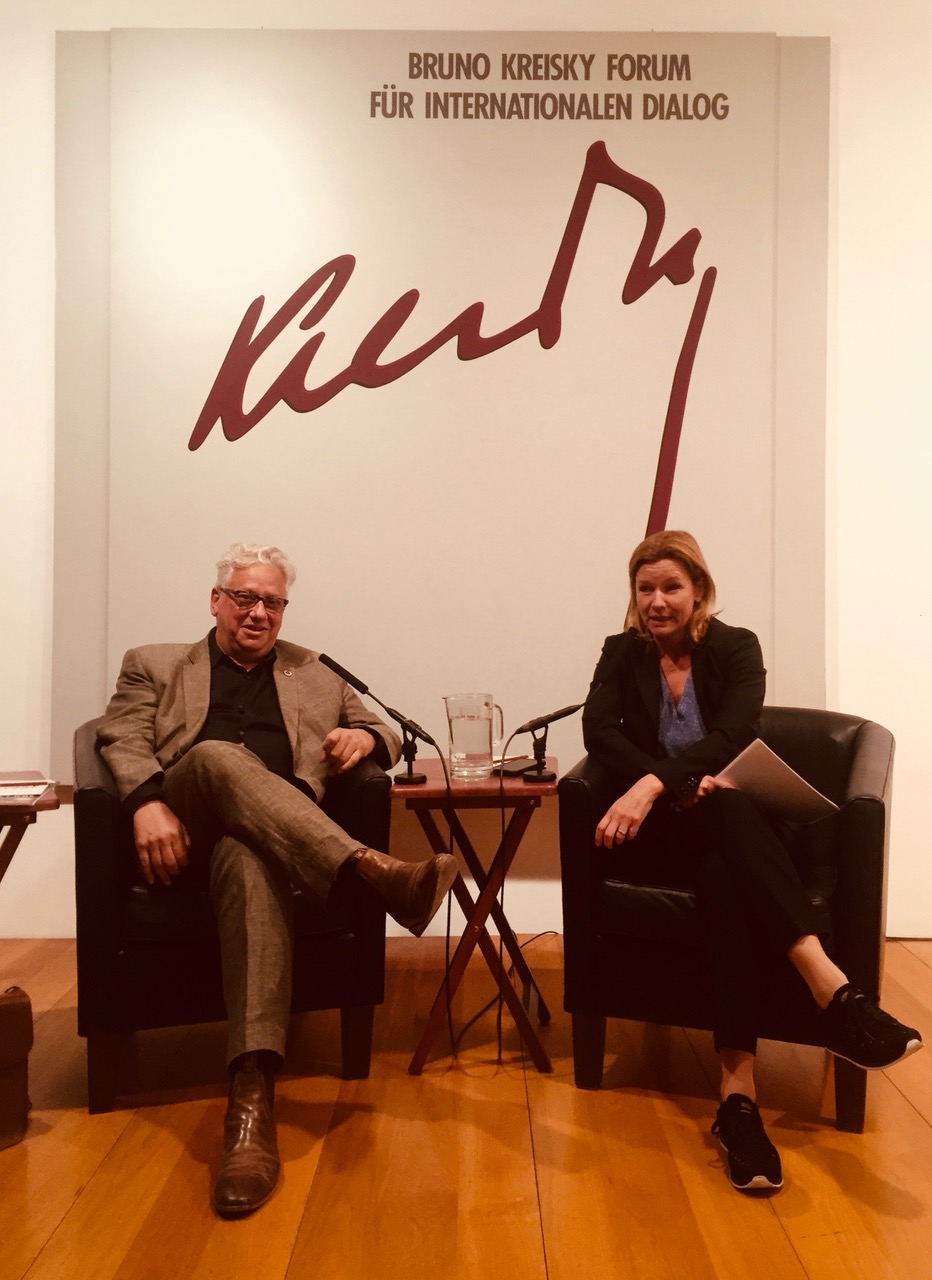 Tessa Szyszkowitz bei FALTER Radio
PHILOXENIA: Fintan O'Toole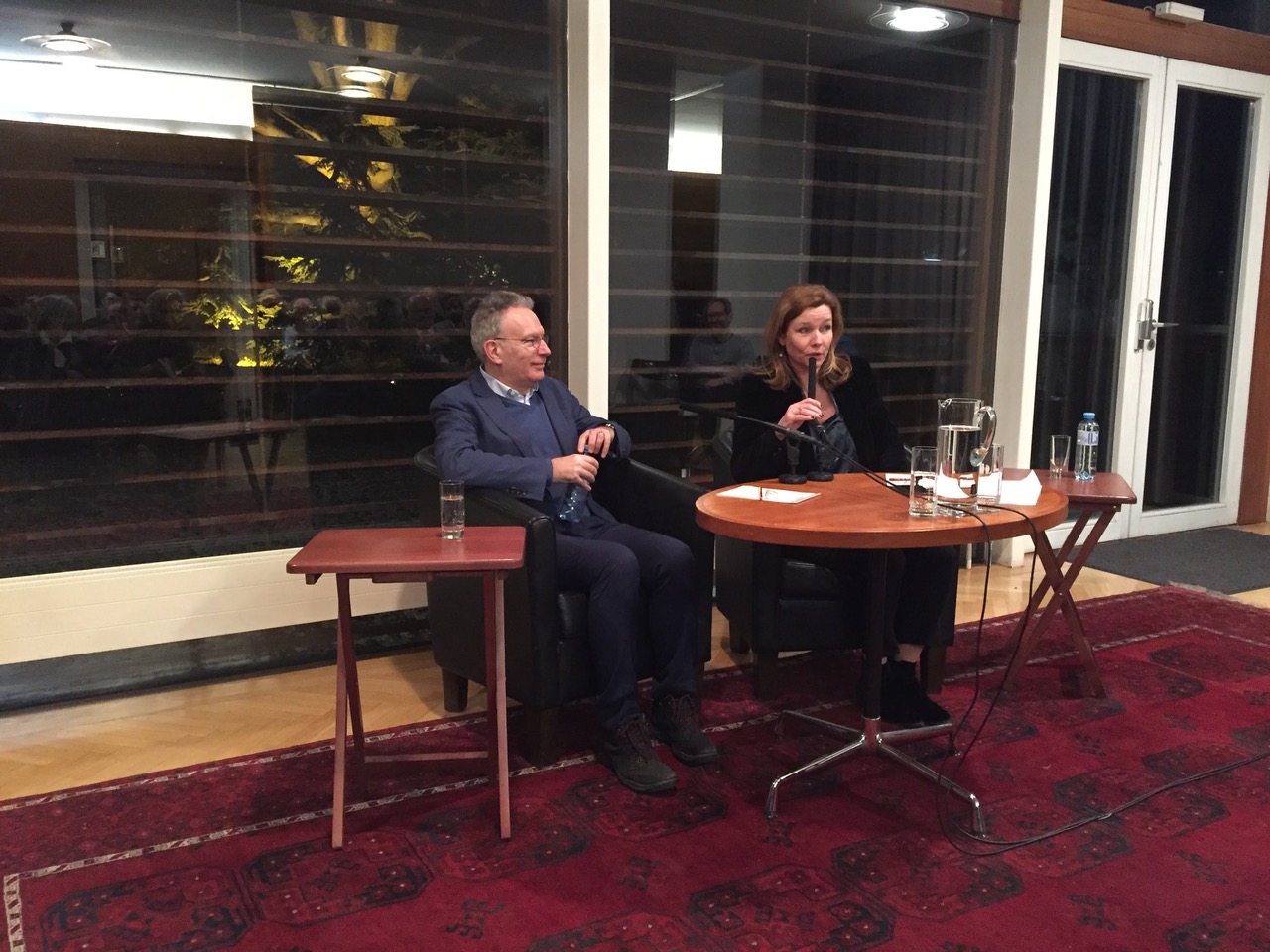 PHILOXENIA: Leonid Volkov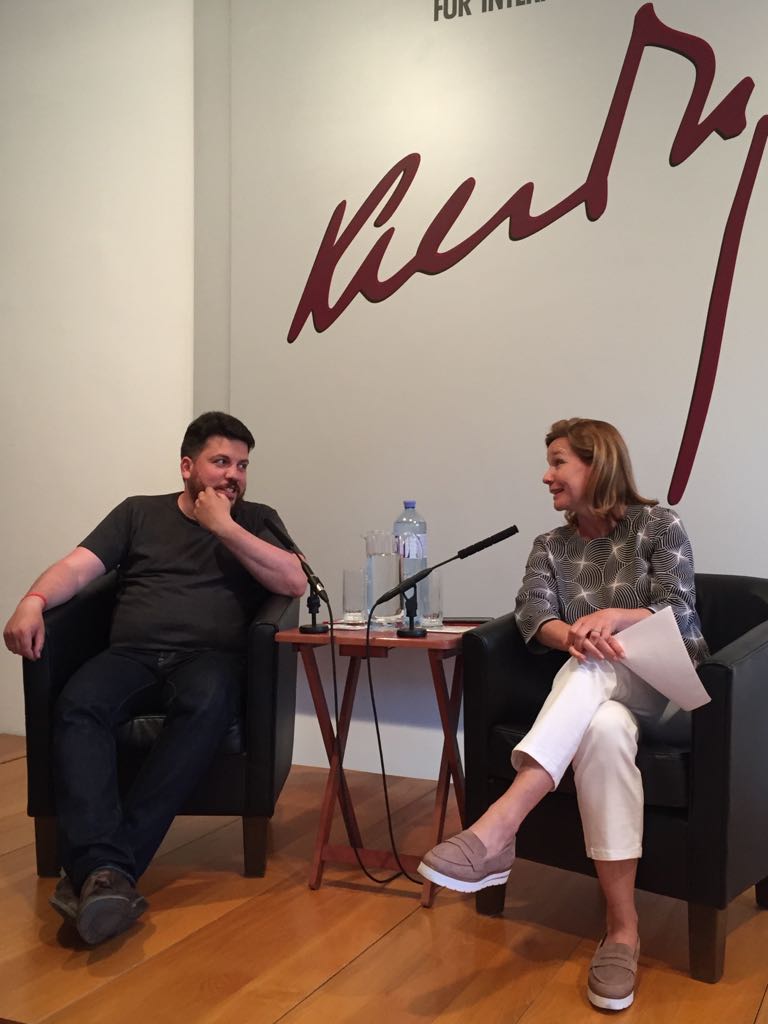 Sky News: Tessa Szyszkowitz