Ort: ORF-Bühne, Buch Wien, Messe Wien, Halle D, U2 Station Krieau
Moderation: Karoline Thaler, ORF
Reservierung: Reservierung auf der BUCH WIEN Website.
Infos: www.buchwien.at
ECHTE ENGLÄNDER
Alle reden über die EU nach dem Brexit – doch was wird aus dem Vereinigten Königreich ohne Europa? Wird aus New Britannia einfach nur ein Little England oder ein Empire 2.0? Großbritannien wird sich auf der geistigen Landkarte des 21. Jahrhunderts neu verorten müssen. Mit dem Austritt muss sich das einstige Imperium den Fragen stellen, die dieses Jahrhundert aufgibt: Die Globalisierung kann als Chance verstanden werden und die koloniale Vergangenheit als Gegenstand dringend nötiger Aufarbeitung. Britannien könnte aber auch in der Vergangenheit verharren und die Möglichkeiten versäumen, die dieser Moment in sich birgt.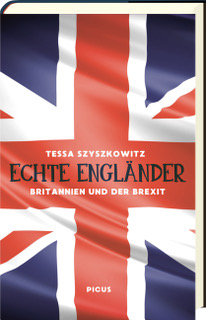 PHILOXENIA. Curated by Tessa Szyszkowitz
Bruno Kreisky Forum for International Dialogue, Armbrustergasse 15, 1190 Vienna
please register: fon: 3188260/20 | fax: 318 82 60/10 | email: einladung.kreiskyforum@kreisky.org
ELLEKE BOEHMER
AFTER THE EMPIRE: MASCULINITY AND POWER
Elleke Boehmer, Professor of World Literature in English in the English Faculty, University of Oxford, and currently Director of the Oxford Research Centre in the Humanities (TORCH). She is a founding figure in the field of colonial and postcolonial studies, and internationally known for her research in anglophone literatures of empire and anti-empire. She is an acclaimed novelist and short story writer, most recently of The Shouting in the Dark (2015).
Why do men commit these crimes? "Because they can," says Elleke Boehmer. "It's still in some senses socially sanctioned. Male violence against women is triggered by feelings of defensiveness, threat and insecurity." She links some of the phenomenon to men losing their position as breadwinner, or their sense of power. "So you lash out in the way you know best, that has been socially sanctioned in the past." Deindustrialisation, change of political regime, conflict – "In the end, it leads to women's bodies bearing the brunt of male violence."
Moderation: Tessa Szyszkowitz, journalist and author
Gast des Tages bei der Deutschen Welle
How to make a revolution? Jon Lansman at Philoxenia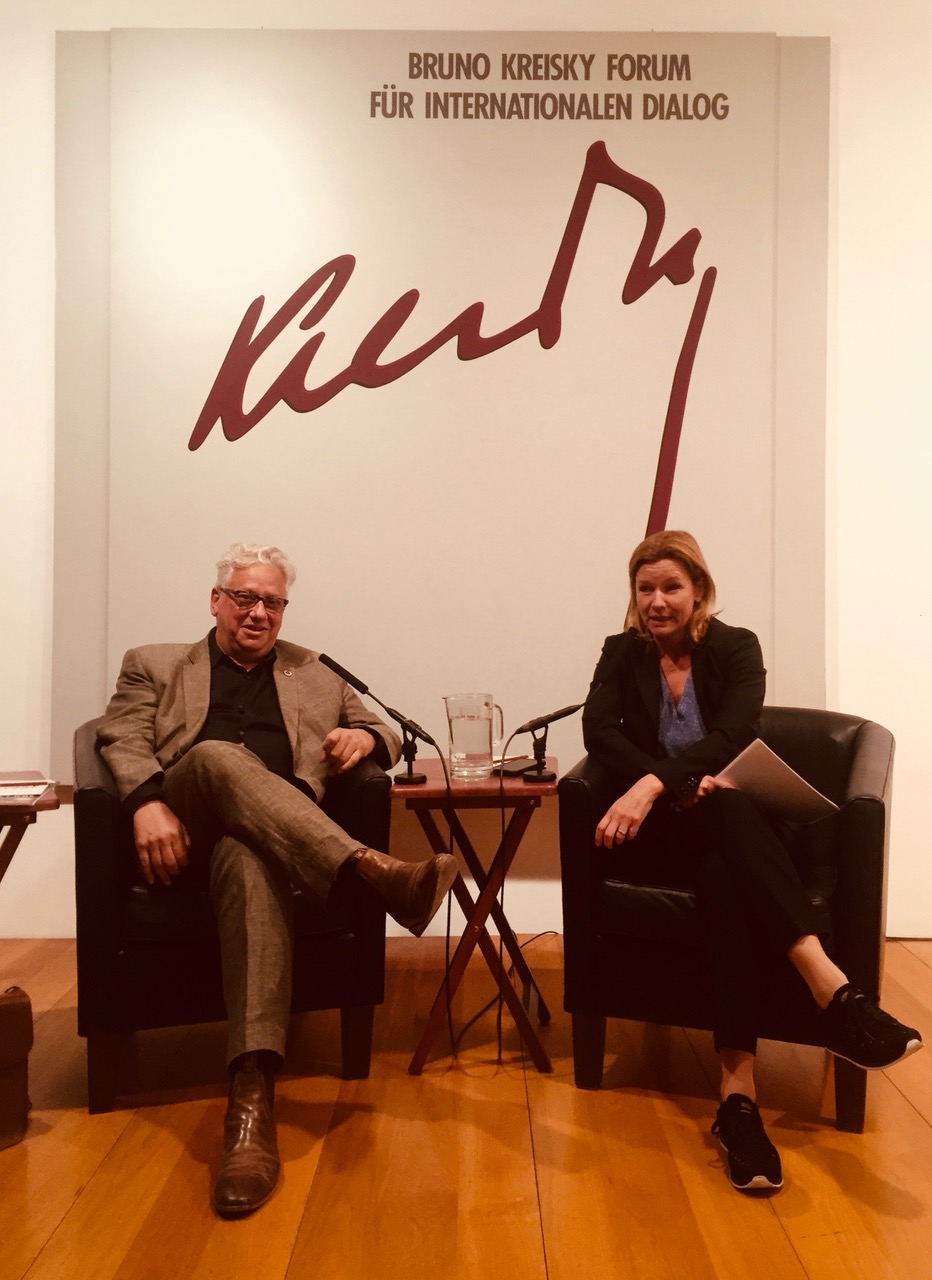 Book presentation: Echte Engländer - Britannien und der Brexit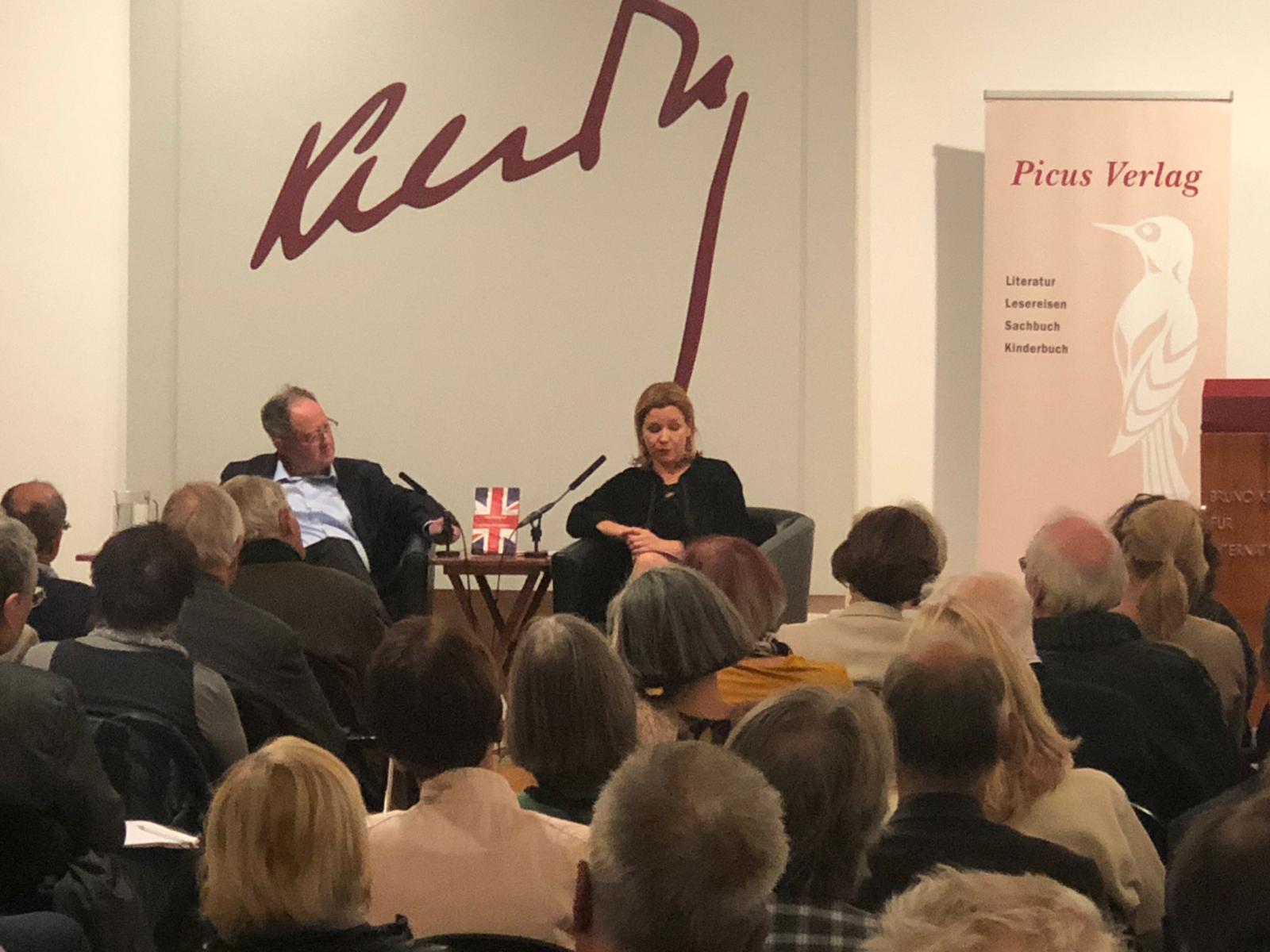 Echte Engländer bei Falter Radio
PHILOXENIA: Karin von Hippel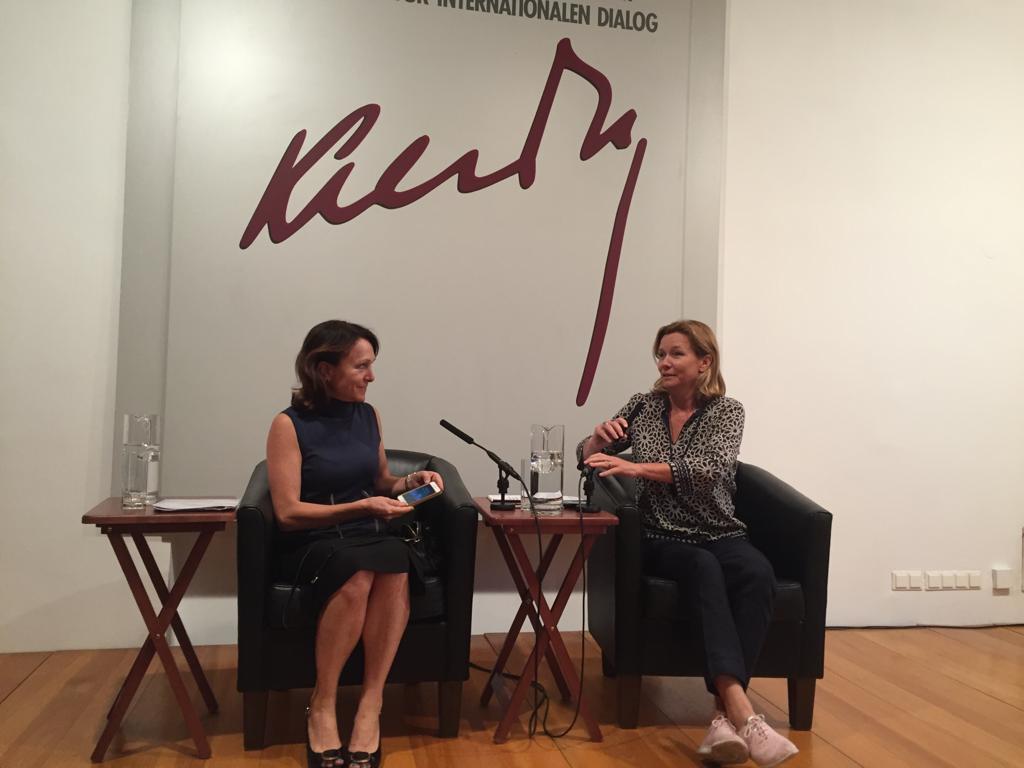 Ö1 Kontext: Echte Engländer
PHILOXENIA: Leonid Volkov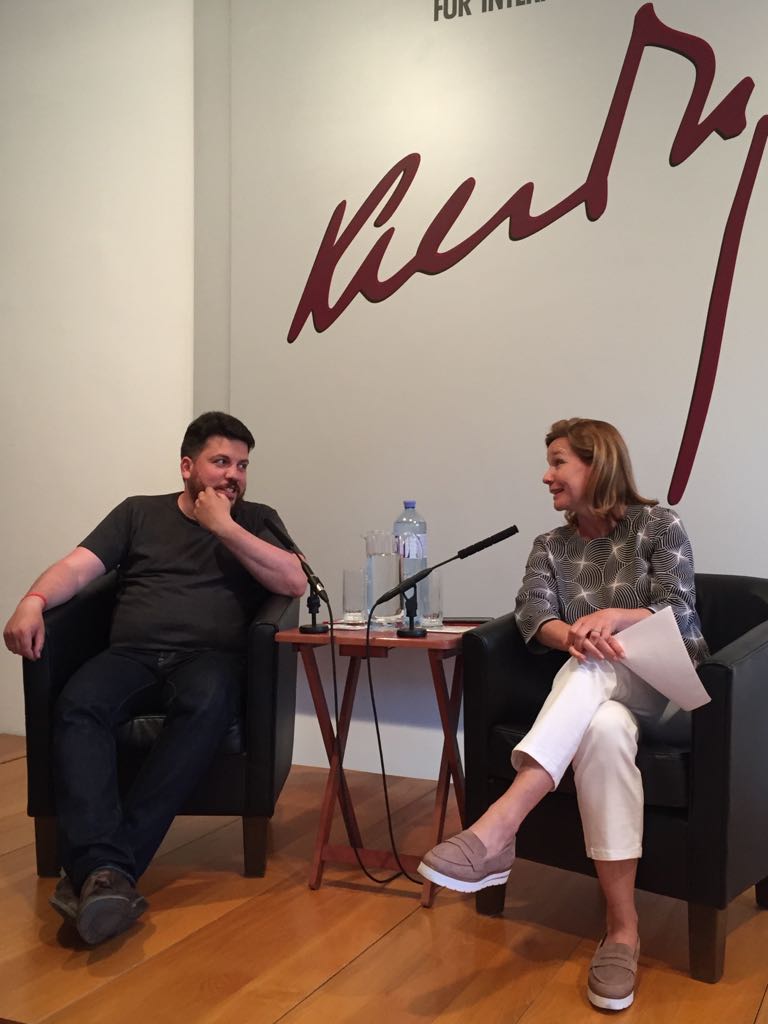 Tessa Szyszkowitz bei FALTER Radio
PHILOXENIA: Rayan Nezzar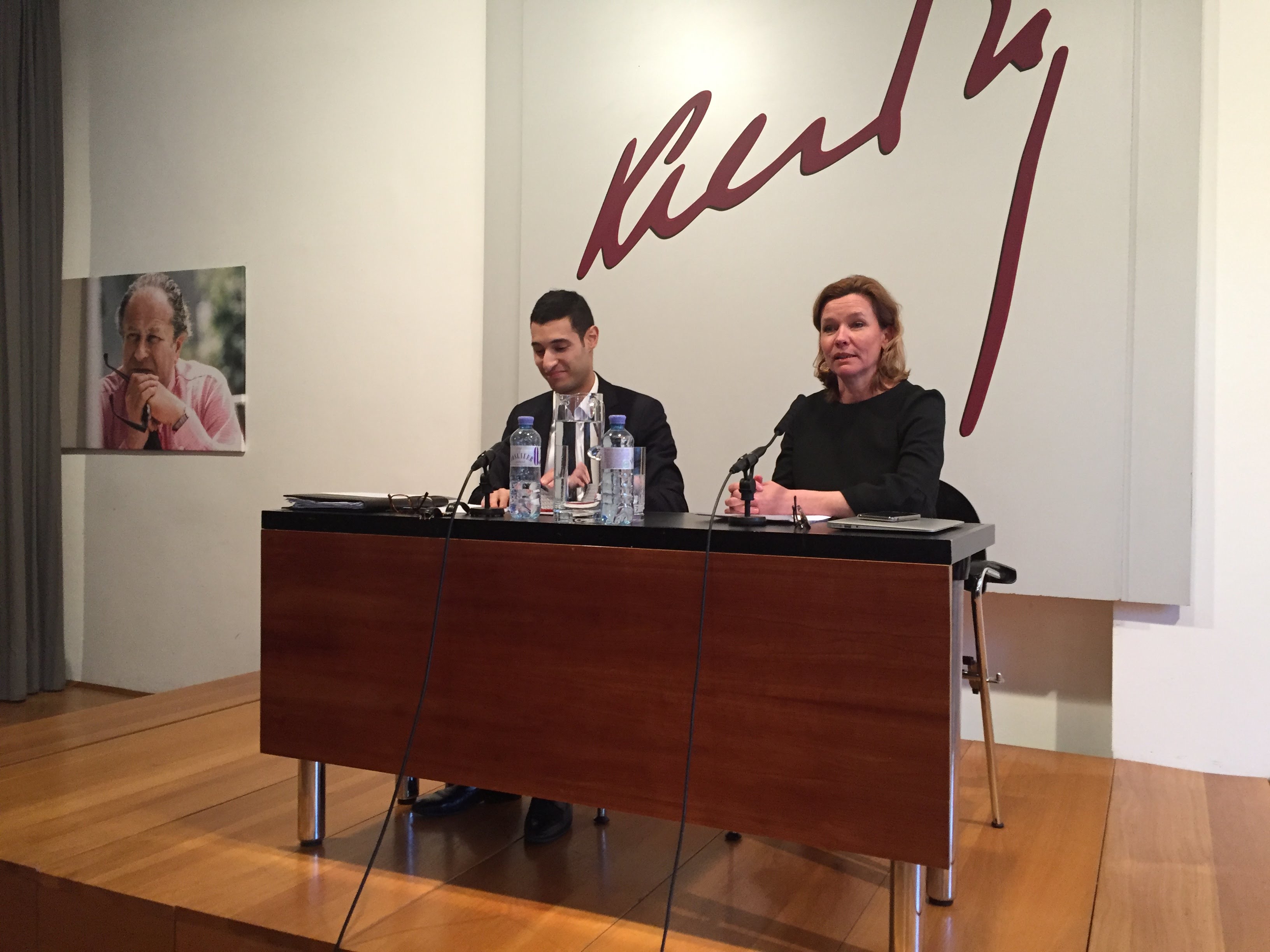 PHILOXENIA: Fintan O'Toole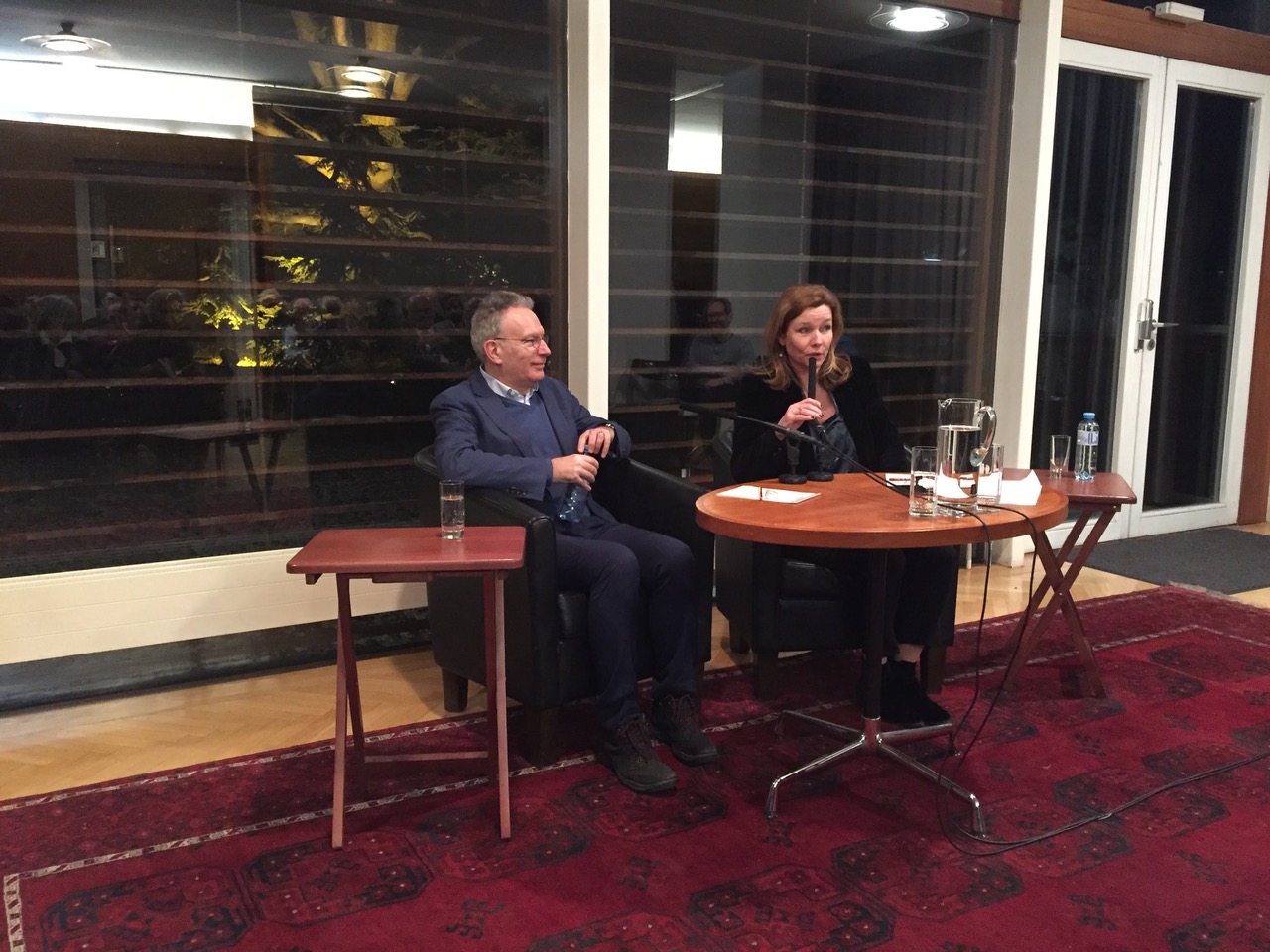 PHILOXENIA: Lisa Nandy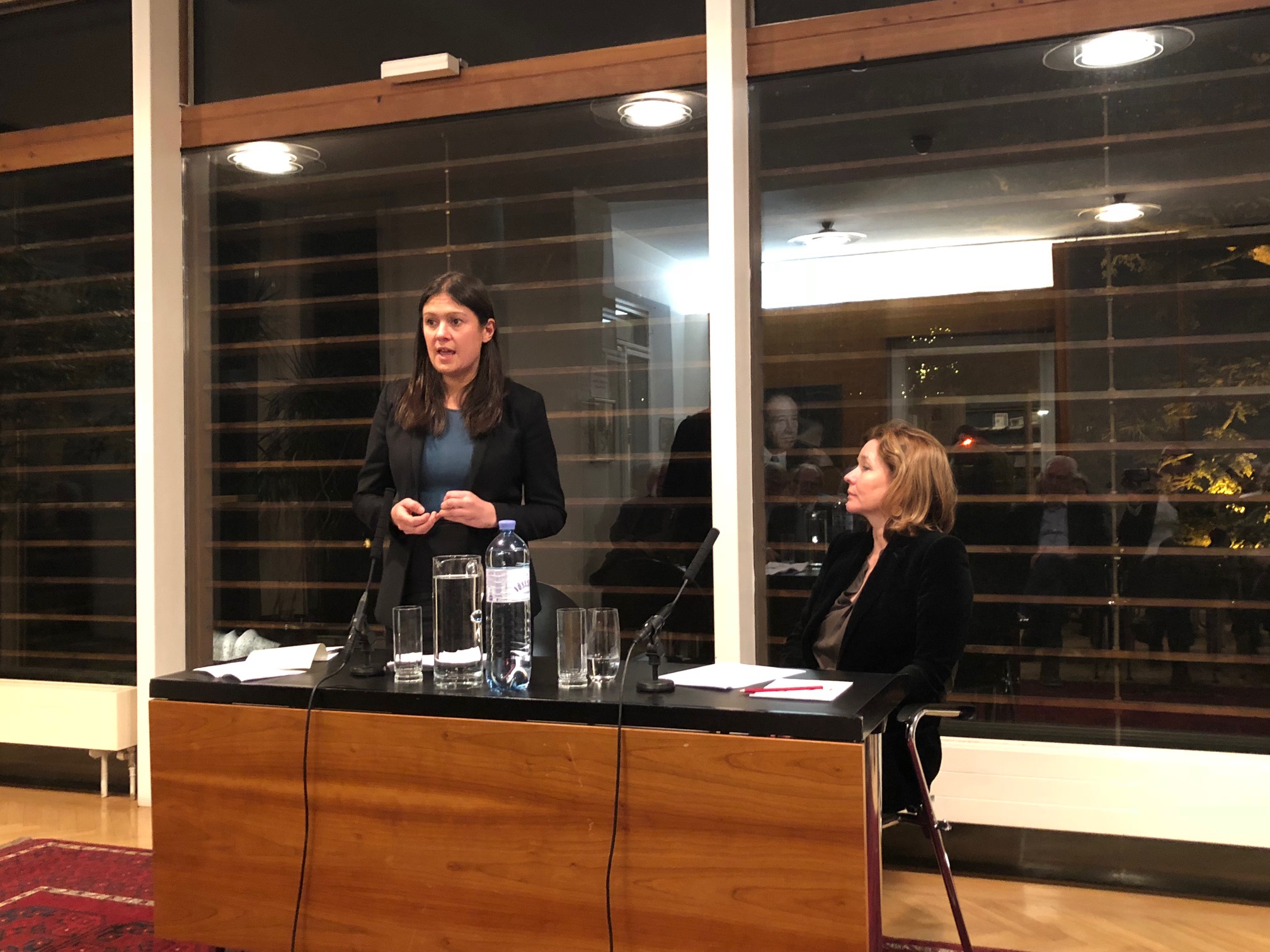 Sky News: Tessa Szyszkowitz